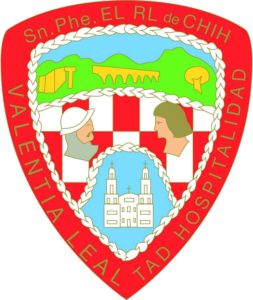 The state of Chihuahua is part of the Northern Mexico Region, along with the states of Aguascalientes, Coahuila, Durango, Nuevo León, San Luis Potosí, and Zacatecas.
Chihuahua is the largest state in Mexico in land area: 247,087 square kilometers  (95,401 square miles).
The state capital is the city of Chihuahua (2020 population: 1.1 million). Ciudad Juárez is the state's largest city (and Mexico's 8th largest) with a population of about 1.5 million.
The state of Chihuahua has several important tourist areas, including the Copper Canyon region. The Copper Canyons (narrower, deeper and longer than the US Grand Canyon) are home to the Tarahumar Indians, an indigenous group with a particularly distinctive lifestyle. A world-famous tourist train traverses this region.
Many sites in Chihuahua are closely associated with the famous revolutionary figure Pancho Villa. These sites include his former 50-room mansion, now a museum, in the state capital.
Here are select articles and recipes related to Chihuahua:
Visually, these remind me of the pickled green tomatoes that are nearly always on the table in New York's kosher delis. But the sweet-and-sour vinaigrette, with the addition of green chiles, makes them very much a unique product of Chihuahua Mennonite kitchens. Chilacas are long, fresh green chiles, mild to medium hot, commonly found in […]
0 comments