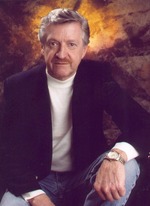 A native of Santa Fe, New Mexico, Mr. MacKay was educated at the University of New Mexico in Albuquerque. He then moved to Seattle where he spent thirty years working for Boeing in contracts, finance and planning positions, retiring as a vice president of a subsidiary.
He moved to Guadalajara in 1998. His hobbies are fly-fishing, vintage sports cars and rock-climbing.
His wife is from Villahermosa, Tabasco. They live year-round in Ajijic, Jalisco.