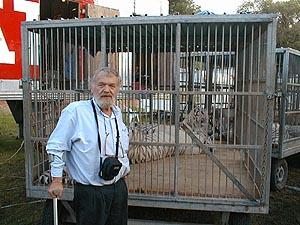 In my previous life I was known as Henry H. Duckman, M.D., Dr. Duckman to my patients. I was born and raised in Stamford, Connecticut, U.S.A. where I attended local schools. I played Varsity Football and was a member of the 1954 Babe Ruth League All-Star baseball team that represented Stamford at the Babe Ruth League World Series in Austin, Texas. My involvement in sports was a way of trying to obtain my father's approval. We lost.
I sang in a rock and roll group called the Cineramas, self-named because we were an interesting medley of different colors. I played sax and clarinet in a dance band with the 50's savy label of the Rhythm Kings. I hoped that would bring me the approval of young ladies. I'm not saying if I achieved success in either.
My high school transcripts were noteable for the extreme spectrum of my teachers' comments about my behaviour, running from "lack of respect for authority" and "takes direction poorly" to "a pleasure to have in class". Nevertheless, I attended Franklin and Marshall College in Lancaster, Pennsylvania and graduated with a major in English and a PreMed minor. My matriculation at F. & M. was characterised by total immersion in "extracurricular" activities. I wrestled for one semester, joined a fraternity, and played Varsity Football for a couple of years. I noticed that these activities were more fatiguing than studying and took up acting as a less demanding venue. My attempts at this were not entirely in vain as I won the college Green Room Theater acting award twice. I was thrown out of school for one year for an unfortunate involvement with local law authorities. I don't think the U.S. medical school admissions committees were impressed with my achievements. My numerous applications were rejected.
Still wanting to become a doctor, I enrolled in Graduate School at George Washington University in Washington, D.C. I temporarily swore off the extracurricular activities in order to learn how to study. My roommate and his fiance, concerned for my mental health because I studied all the time, arranged a blind date for me with the girl who was to become, and still is, my wife. I then realised I needed to earn some money. I worked as the Director of Public Information for the Potomac Tuberculosis and Respiratory Disease Association in Alexandria, Virginia until my first semester grades came out. In spite of good grades, the medical school didn't want me.
After the wedding we were off to Mexico City. My Spanish vocabulary was limited to "buenos dias".I lived in Mexico City for 5 years, graduating from UNAM (National Autonomous University Of Mexico) medical school. Two of my children were born during this time. When it was time to leave, my wife actually wanted to settle there.
I completed my internship in Montreal, Quebec, Canada, and a one year "social service" to the Mexican government in Matamoros, Tamaulipas, Mexico, a border town. I then underwent general surgical residency training at Middlesex General Hospital in New Brunswick, New Jersey, and did my Orthopedic Surgical residency at St. Joseph's Hospital and Medical Center in Patterson, New Jersey. I opened a private practice of Orthopedic Surgery in Newton, New Jersey where I practiced for 20 years. During the last half of my productive years, I did some amateur acting and derived almost as much satisfaction out of this as I did from my "day job." The highlight for me was playing Big Daddy in "Cat on a Hot Tin Roof" in a community theater in Dover, New Jersey.
Retirement has led me back to what for me is a land of passion and mystery caught within a fold of the space-time continuum.
Editor's Note: Hank Duckman lived happily in Morelia until his death in 2003.