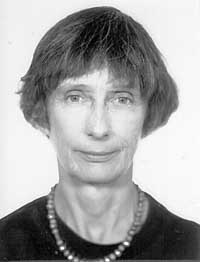 When I was a child it seemed perfectly natural to write stories like my father and an uncle did. Another uncle was a foreign correspondent for the New York Herald Tribune, so writing has never seemed to be a mysterious and difficult process. I spent large parts of every summer sitting in my tree house writing while my contemporaries played dress-up and dolls. My parents were crazy about the theater, my mother reviewing plays as well as acting, so I practically grew up backstage.
When I was too young to know better l worked in the wicked world of advertising copywriting, creating desires for things people didn't need and probably couldn't afford. Classes in writing began at Wellesley College with fiction writer Sylvia Berkman and poet Philip Booth. As part of my Master's degree at Antioch College I wrote my first memoir.
I honed my critical skills by editing a small newspaper in Denver, Colorado and by teaching creative writing classes at Arapahoe Junior College in Santa Rosa, California. In the summer of 1998 I taught writing autobiography at Villa del Arte in Ajijic.
I'm working on a collection of short stories, personal essays and articles about the folkways of Mexico, some of which were originally published in the Guadalajara Colony Reporter. In my travels in Michoacan I have ridden on a third class bus, stayed up all night listening to music and watching Indian dancers, eaten pig's lips (the special part of menudo given to honored guests) and gathered nopales and dried cow dung with the women.
I live in Jocotepec, on the shores of Lake Chapala with two dogs, two ducks, a pheasant and my señor, R. Gonzalez. I've been in the area for 10 years and I find Mexicans in general, and indigenous people in particular, to be hospitable, proud and generous to a greater degree than I ever imagined.