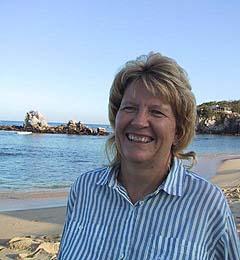 When I tell my friends and family I feel another adventure coming on, they all sit back and wonder, "What now?" They know that when I feel an adventure coming on it isn't just a run-of-the-mill two or three week adventure and then back to reality. It's a pack up the car and let's go for the gusto. My theme song in life has been "On The Road Again."
Three years ago, I decided I wanted to travel internationally. Since I hadn't won the lottery yet, I had to find a way to support myself. This time I decided to get my Teaching English As A Foreign Language certification (T.E.F.L.), so I could work and travel wherever I wanted to.
In June, 1999, I attended an intensive teaching certification course in Puerto Vallarta, and since I was already in Mexico, I decided to get my feet wet and found a job teaching English in a school in Oaxaca city. After 3 months, I had an opportunity to go to Japan to teach. But, before I left Oaxaca, everyone suggested that I see the coast of Oaxaca. So….off I go on the bus for a long weekend. Well…it was love at first sight. Why leave now? Japan will wait. I returned to my home in Denver, Colorado, packed my car and moved on to a new adventure.
Three years later, I am still here in Huatulco. There was a need for an English school and people assisted me in opening my own school here, the Bahias de Huatulco Language School and Travel. I have since expanded my curriculum to include Spanish for foreign students. Just recently I expanded again, promoting ecotours and recruiting volunteers for the Turtle Museum in Mazunte.