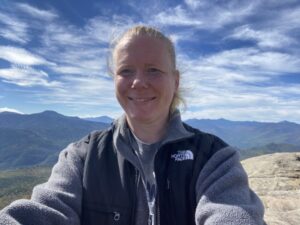 Noël Carmichael lives in Lake Placid, New York, where she currently works as an administrator and a teacher of Drama and English at Northwood School.
Originally trained as an actor at the NYU Tisch School of the Arts, she has used those credentials to convince people to hire her for all kinds of jobs around the globe.
Her work writing about her experiences living and teaching cross-culturally has been featured in The International Educator, Tanzania Parent Plus, What's Happening in Dar?, WAMC: Weekend Edition. 51%: The Women's Perspective and The Adirondack Center for Writing/North Country Public Radio. Noël lives with her loving husband, Chisondi, and their two daughters, Monica and Taika.