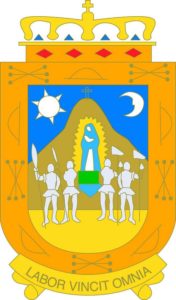 The state of Zacatecas is part of the Northern Mexico Region, along with the states of Aguascalientes, Chihuahua, Coahuila, Durango, Nuevo León, and San Luis Potosí.
The state has an area of 75,200 square kilometers and a population of 1.7 million (2017). The state capital is the beautiful colonial city of Zacatecas, noted for its superb architecture and world-class museums.
Other important cities include Jerez, Concepción del Oro (in the rich gold- and silver-mining area of northern Zacateacas), Fresnillo and Sombrerete.
Here are select articles and recipes related to Zacatecas:
This stew, a product of Mexico's cattle ranches, originally utilized just about any part of the cow that was available, including the udders. It is a simple, tasty one-pot meal that reflects the lifestyle of the hard-working vaqueros, who often had to prepare their meals over a campfire. Ingredients 3 1/2 lbs. beef chuck, cut into 1″ […]
0 comments