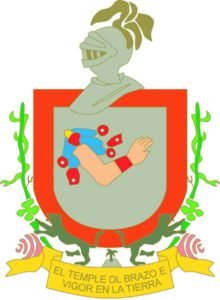 The state of Colima, one of the smallest in Mexico, is part of the Central Pacific Region of Mexico, along with the states of Jalisco, Michoacán and Nayarit.
The state has a population of about 750,000; its capital city is Colima.
The state includes the western flanks of Colima Volcano, one of the most active and dangerous volcanoes in Mexico's Volcanic Axis. Colima Volcano's summit is only 8 kilometers (5 miles) from the inactive Nevado of Colima volcano, Mexico's sixth-highest peak, which rises 4260 m (13,976 ft) above sea level. Despite their names, the summits of both volcanoes are actually located in the state of Jalisco, not in the state of Colima.
The state's important tourism sector is centered on the Pacific coast resort town of Manzanillo, which is also one of Mexico's most important ports. Further south the popular beach town of Cuyutlan was, historically, an important center for salt production; its black sand beach and "green waves" attract many local tourists.
Here are select articles and recipes related to Colima:
Although most commonly made with raw fish, ceviche, which originated in Peru and arrived via the Pacific coast of Mexico, is delicious prepared with smoked fish, and probably a bit more reassuring for those that have doubts about raw fish. Ingredients: 1 pound smoked fish, such as mullet, sable or tuna, boned and shredded 1 […]
0 comments