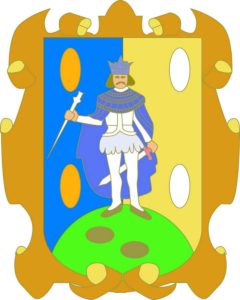 The state of San Luis Potosí is part of the Northern Mexico Region, along with the states of Aguascalientes, Chihuahua, Coahuila, Durango, Nuevo León, and Zacatecas. The state capital, also named San Luis Potosí, has numerous tourist attractions, including its superb colonial architecture and several fine museums.
The coat-of-arms of the state of San Luis Potosi recalls the tremendous importance of mining to Mexico's economy. It has the state's patron saint standing atop a hill in which are several mine shafts. Left of the hill are two gold ingots, and right of it, two silver ones.
The state remains important for mining though many of the early mining areas in San Luis Potosí became ghost towns after mineral veins were worked out. One former mining town, Real de Catorce, was resuscitated by tourism. Now a "Magic Town", it can only be reached by car via a single-file, 2,300-meter-long tunnel. This area has close associations with the indigenous Huichol (Wixarika) Indians who call this area Wirikuta.
Here are select articles and recipes related to San Luis Potosí:
Posted by Diana Myers Stephenson on Junio 07, 2000 Since I gave up, sadly I must say, on Merida as a possible relocation site. I am now considering San Luis Potosi. The distance from my current location in USA would be manageable for driving. But when I search for info on San Luis, I mostly […]
0 comments