It works! Advertising actually works.
Mexico's tourism board kept pouring millions of pesos into splashy ad campaigns featuring
white sandy beaches, turquoise blue waters, Maya ruins, fresh fruit and genuine
hospitality.
Americans, Canadians, Europeans and several from the Orient ignored dire warnings, bought
the sales talk and came to see for themselves.
OK, there are other factors. The dollar climbed in value (or the peso dropped) until the
exchange rate hit 16 to one. That reduces the perceived risk of robbery, kidnapping,
extortion and death by machete just below the ears.
Please be reminded that the Mexican government has sometimes, as the song says,
accentuated the positives, eliminated the negatives, latched on to the affirmative and
never messed with Mister In-Between.
That said, it vows and declares that despite warnings of ongoing violence and worse,
Americans traveled to Mexico in record numbers in 2014.
Unbelievable!
The U.S. Department of Commerce, which still counts on its fingers, somehow concluded
that 25.9 million of us crossed the southbound border – walking, driving, flying or by
boat. And the flow continues.
Mexico's tourism secretary said that in the first five months of 2015, foreign visitors
to Mexico have risen 7 percent over the same period in 2014.
I am stunned. The United States offers no explanation. Mexico has found a reason to
smile.
This is supposedly a 24 percent increase over 2013. It is a shocking reversal of a
decade-long trend. The tourist industry had been relatively flat since all hell broke
loose, since the first shots in the war on drugs.
Tourism from elsewhere is on a record pace. Well, a smaller record. Americans are
traditionally 60 percent of the visit-Mexico flow. It is so convenient. It is so different. It is appealing, downright tempting, luring.
Here is an interesting sidelight: As usual, there were official stay-home suggestions for college students at spring break. Texas is big on this. You know how students are. As usual, the idea was ignored.
The U.S. State Department issued two general travel warnings in 2014, cautioning tourists to stay clear of parts of the country scarred by shootouts, car-jackings, kidnappings and murder.
Don't go there. Don't dare drive at night.
The tone was not awful, just a little something like "If you want to stay alive, don't travel to Mexico."
Mexicans countered. They continued to promote tourism, insisting that popular destinations are safe for vacationers if they use just a wee bit of common sense.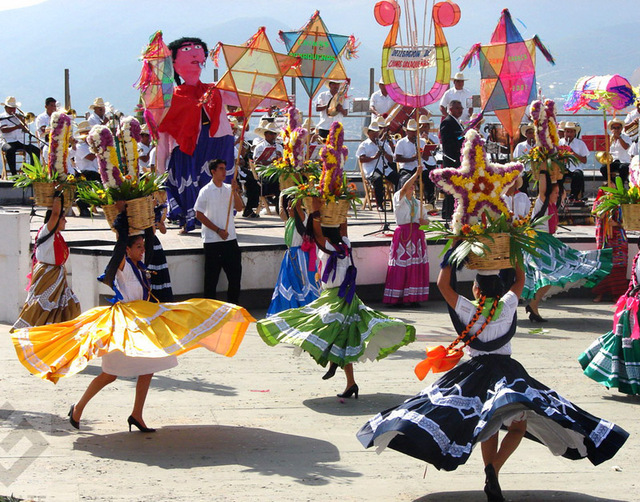 Logic 101:
Don't try for three dances in a row with the cowboy's girlfriend.
Avoid falling from seventh-floor balconies.
Walk away from seedy bars before it gets late. I recall grandmother saying not much good
happens after midnight.
Don't buy anything you'd have to smuggle home.
Some of the official government argument was actually logical. Drug violence has never been an everyday happening in the most popular areas, Cancun, Huatulco, Ixtapa, Puerto Vallarta and Los Cabos.
Acapulco is too near some hot spots. Mexico City has taken some recent hits but it is not and has not been as bad as Chicago or Baltimore.
The Mexicans urged U.S. authorities in charge of warnings to be more specific.
One acquaintance with a personal interest (he owns a restaurant) says when Mexicans discuss the United States, they don't group the entire country into one sentence, they say Atlanta or Los Angeles or Dallas.
If somebody shoots somebody in Chattanooga, that does not mean Orlando is off-limits.
Same for Mexico. Trouble in Guerrero, and there often is, doesn't mean avoid Lake Chapala or San Miguel de Allende or Mazatlan or Merida.
The Mexico ad campaign obviously planted that message and watched it grow. It even stopped most of our relatives from worrying about us when we go and come.
Some promoters pushed the security aspect too far. It has been suggested that you can visit Mexico without actually going there. Just sign up for an all-purpose resort and spend almost all your vacation on the magnificent grounds, cooperating with the social
director and sipping lemonade in the shade, within the safe and secure walls.
Pre-arrange a shuttle from the airport. Eliminate the chance of getting mugged in a taxi.
Leave the patrolled premises only to go on escorted shopping trips to properly protected areas – where the resort gets a commission.
Don't drink the water.
Enjoy the ocean. Soak up your share of the sun but use suntan lotion.
Get a free return ride to the airport.
Of course you feel safe.
There are better ways and reasons to visit Mexico. And there is so much more than tequila, cactus and mariachis.
Mexico is rich in history. Mexico offers a variety in climate. Food is great. The architecture is interesting. Restored ruins are awesome. Most things (not milk or gas) really do cost less.
There are occasional frustrations but real stress is rare. The manana attitude is not all bad. Almost everything of importance eventually gets done. The secret to surviving laid-back dispositions is don't worry, be happy. That is code for patience.
Mexico is not all backwoods or backwards. Some of it is ultra-modern. Much of it is modern enough. Highways are generally good. There is telephone service and internet
service and hot and cold running water in kitchens and bathrooms, even in our rustic community.
There are not as many lawyers as some places endure.
Living in Mexico is fun. Visiting is just a shorter version. Supporting numbers are encouraging. Almost all of those many million visitors made it home.
Published or Updated on: August 31, 2015