The State of Tlaxcala is the smallest in Mexico.
Tlaxcala, whose capital city is also called Tlaxcala, is a smallest state in the country of Mexico.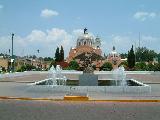 The Tlaxcaltecas were never conquered by the Aztecs. After a fierce battle against Cortes' army, they decided to join forces with Cortes to conquer their arch enemy. Xicohtencatl (the younger) whose name appears everywhere (especially in Tlaxcala City) was a chief who did not agree with the alliance and tried on several occasions to rouse his people against the Spanish.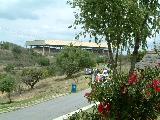 The Tlaxcaltecas were promised and would have gained special prominence in Mexico for their collaboration, but the European diseases decimated the population.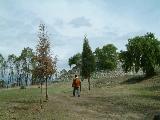 Since then Tlaxcala has been a bit of a backwater although situated just 120 km east of Mexico City and 30 km north of Puebla. Since it receives little foreign tourist traffic (especially outside Tlaxcala City) it is an excellent place to explore the enigmatic 'real' Mexico. (Pictures taken May 2004)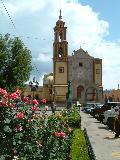 Originally – galleries/230 – with no article.
Published or Updated on: January 1, 2006