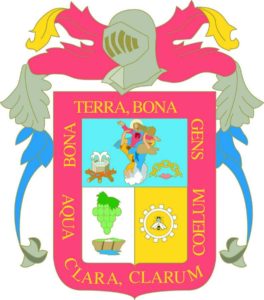 The state of Aguascalientes is part of the Northern Mexico Region, along with the states of Chihuahua, Coahuila, Durango, Nuevo León, San Luis Potosí, and Zacatecas. It is one of Mexico's smaller states, with a total population of about 1.2 million.
The state's coat of arms includes a pair of lips about to make a kiss. This is because "the independence of Aguascalientes [from Zacatecas] was sealed with a kiss, as the locals are invariably quick to point out." (Tony Burton, Western Mexico: A Traveler's Treasury).
The colonial city of Aguascalientes is important for its manufacturing industry and assembly plants and is home to a very large Nissan vehicle factory.
Here are select articles and recipes related to Aguascalientes:
When I first saw guava fruit I mistook it for lemon. It happened on my first trip to Aguascalientes during the summer rainy season when a tree — its branches loaded with tiny round yellow fruit in the backyard of a house — caught my eye. I soon learned the popular exotic fruit known as […]
0 comments