Rural charm and guavas in Calvillo, Aguascalientes
When I first saw guava fruit I mistook it for lemon.
It happened on my first trip to Aguascalientes during the summer rainy season when a tree — its branches loaded with tiny round yellow fruit in the backyard of a house — caught my eye.
I soon learned the popular exotic fruit known as "the apple of the tropic" is native to this central region of Mexico and the main economic engine for Calvillo, a small town of guava growers about 50 kilometers southwest of the state capital of Aguascalientes.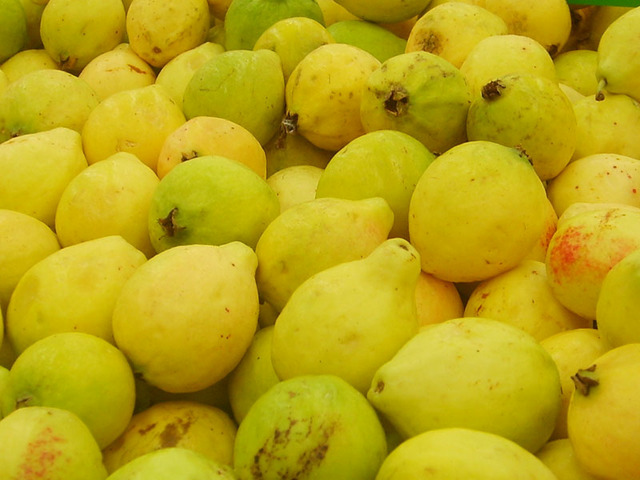 Every December, Calvillo's farmers wrap up their hard-earned year with a two-week fiesta, La Feria de la Guayaba, during which guava liqueurs and other fruit confectionery products are sampled. Rich in vitamins A and C, guava is used to make desserts, candy, jam, juices and, of course, Mexico's thirst-quenching agua fresco.
The traditional fair, which runs through December 13, promises to keep the expected 20,000 festival-goers busy with fun-filled activities, including bullfighting, livestock exhibits as well as gastronomy as well as artisan and art shows.
In addition, a solemn procession to the Santuario de la Virgen de Guadalupe, a neo-Gothic church towering over Calvillo, is set to take place on December 12, the Feast Day of Our Lady of Guadalupe, adding a religious touch to the fair that was first held in 1953.
The fair is aimed at boosting Calvillo's image as Mexico's biggest producer of guava.
"The fair helps guava producers market themselves and promote the consumption of guava products while making the public familiar with the various products elaborated from the fruit," said Mara Magdalena Gallegos Alvarado´, in charge of tourism in Calvillo.
About 100,000 tons of guava are produced annually in Calvillo, mainly for distribution on the Mexican market, with only a fraction shipped to the U.S. and Canada.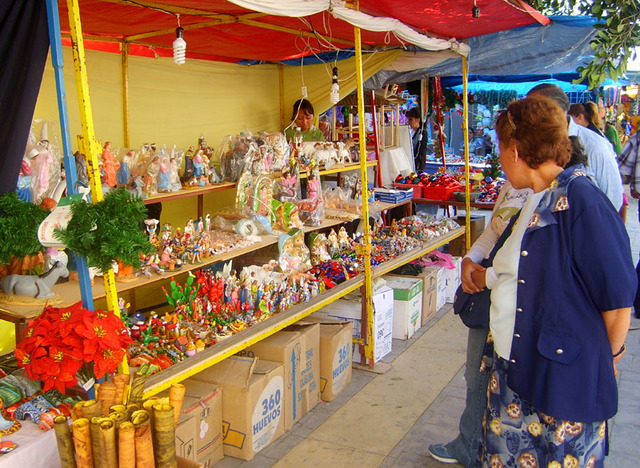 However, this year's economic woes, coupled with very little precipitation, have hit Calvillo hard and put a dent in the local production of guava.
"Everybody's affected. What hit us the hardest are the growing costs of production," said Ruben Martinez Diaz of the Comité Sistema Producto Guayaba de Aguascalientes, a government agency regrouping guava production industries. About 2,150 farmers and their families live in Calvillo. "The higher the costs, the lower the profit margin."
Martinez Diaz said the guava output shrank by anywhere between five and seven percent in 2009. He added the rising costs and significant water shortages in the last years have also put Calvillo on the path of losing its orchards.
Still, Calvillo continues to hold the title of the world's capital of guava.
Taking a stroll in the Plaza Principal on the first Sunday of the fair, I can see why locals call this singular event la feria del pueblo. The "small town" feel to it is undeniable.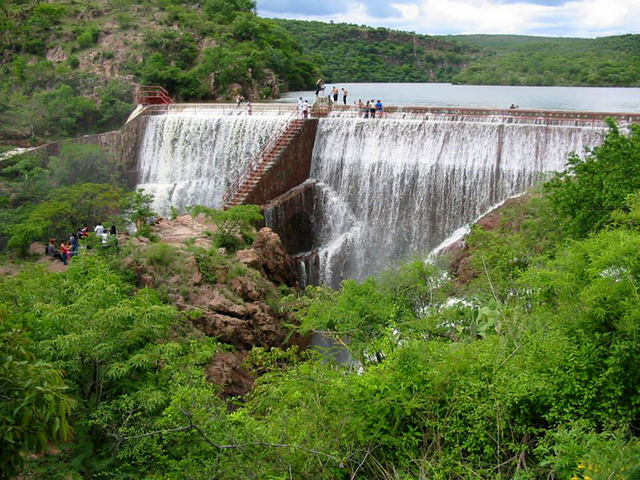 On festive days, like the day I was there, people gather in the main square to chat, listen to country band music or simply kick back in the shade of leafy tropical trees, their excited children in tow. Street vendors, retailers and craftsmen set up their stands here, practically turning the town square into an outdoor market. The palm-tree dotted plaza is built around a bandstand and, as with most colonial towns in Mexico, it lies in the heart of the historic centre. On the east side of the square, rises the majestic Parroquia del Señor del Salitre, a neoclassical cathedral whose dome is thought to be Latin America's second largest.
Founded in 1848 by wealthy landowner Don Jose Calvillo, this little-known town stretches across a mountain valley, its unique scenery complete with dams, waterfalls, haciendas and even ancestral cave painting, sure to lure nature lovers and outdoors adventurers.
For more information on restaurants, hotel accommodations and Calvillo's popular lodges overlooking dams, go to www.aguascalientes.gob.mx/turismo
Published or Updated on: December 4, 2009