Tears from the Crown of Thorns: The Easter Passion Play in San Miguel de Allende
For Mexico, the Easter holidays are a combination of Semana Santa (Holy Week — Palm Sunday to Easter Saturday) and Pascua (Resurrection Sunday until the following Saturday).
For most Mexicans, this 2 week period is the time of year for holiday vacations (good time to not be on the highways — just stay put and enjoy the community of your choice during this holiday season).
Holy Week celebrates the last days of the Christ's life. Easter is the celebration of the Christ's Resurrection. It is also the release from the sacrifices of Lent.
In many communities, the full Passion Play is enacted from the Last Supper, the Betrayal, the Judgement, the Procession of the 12 Stations of the Cross, the Crucifixion and, finally, the Resurrection. In some communities, flagellation and/or real crucifixion is included. The enactments are often wondrously staged, costumed and acted, with participants preparing for their roles for nearly the full year leading up to Semana Santa.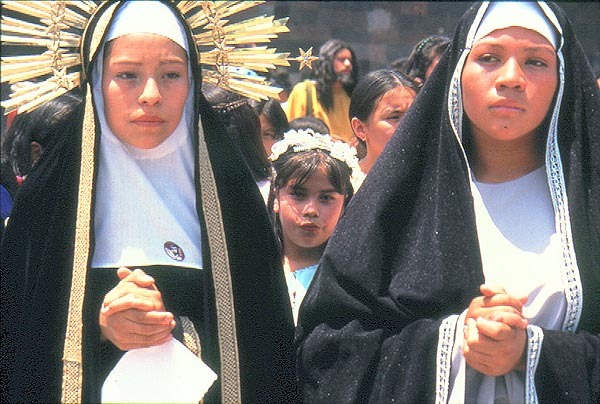 Picture Galleries
Articles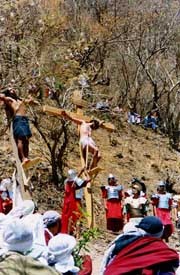 Published or Updated on: March 15, 2021 by Index Page © 2010, 2021