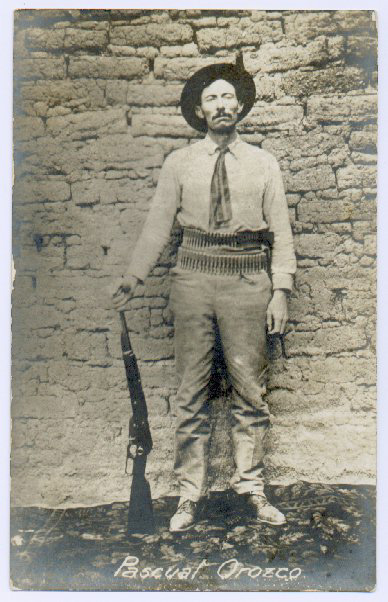 SYNOPSIS
Born January 28, 1882 near Guerrero, Chihuahua. Attended a rural school, then worked in his father's store. At the age of 20, was a muleteer guarding ore shipments from the mines to the smelters. Became a successful merchant. Joined the revolutionary movement in October 1910.
After Díaz resigned, was named commander of the rurales in Chihuahua. Rebelled against Madero in March 1912. After Madero's death, allied his forces with Huerta. When Huerta fled to Europe, Orozco rebelled against the Constitutionalists, but soon realized the futility of his actions.
Fled to the U.S. where he plotted rebellion in exile. Orozco was arrested with Huerta and charged with violating U.S. neutrality laws. Released on bond and placed under house arrest. Orozco escaped and was killed while fleeing a posse.