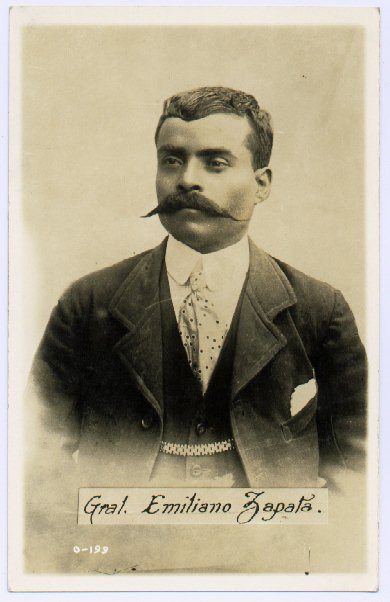 Born August 8, 1879, in Anenecuilco, Morelos. Was a mediero (sharecropper) and horse trainer. Conscripted into the army for seven years attaining the rank of sergeant. As president of the village council, he campaigned for the restoration of village lands confiscated by hacendados. His slogan was "Tierra y Libertad." Zapata sided with Madero.
Between 1910 and 1919, Zapata continued his fight for land and liberty, rebelling against anyone who interfered with his Plan of Ayala which called for the seizure of all foreign owned land, all land taken from villages, confiscation of one-third of all land held by "friendly" hacendados and full confiscation of land owned by persons opposed to the Plan of Ayala.
On April 10, 1919, Zapata was tricked into a meeting with one of Carranza's generals who wanted to "switch sides." The meeting was a trap, and Zapata was killed as he arrived at the meeting.
Other articles:
Illustrated articles:
Other images: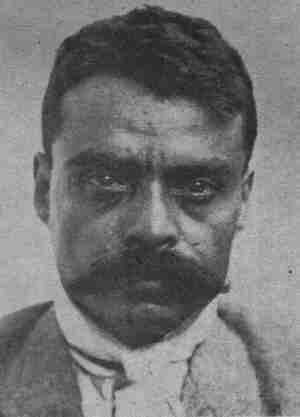 Published or Updated on: January 1, 2006