If you break down in the middle of a busy highway, avenue or freeway, hope you are in Mexico and not north of its border. In Mexico, other drivers automatically adjust to the problem, and traffic continues to flow.
Eight or ten lanes hurrying each way during rush hour can be common. Try Avenida Fundadores in Saltillo sometime, especially when some poor soul is changing a tire four lanes to the left of the semblance of a shoulder on a twelve lane road. In the States we'd have twenty-seven wrecks and traffic backed up for miles. Not in Mexico. Nobody slows and drivers at speed allow traffic in the blocked lane to merge. Caution lights, blinking from fellow drivers, alert following and oncoming traffic that something is amiss ahead.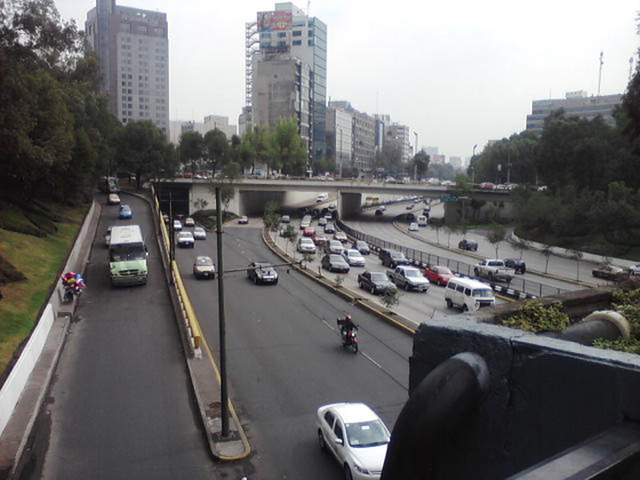 Virtually every mid-sized and larger city in the U.S.A. has a malfunction junction. These entrance or exit turnoffs jam traffic and slow flow to a crawl. The problem is highlighted by near-misses and occasional fender benders. I hate these interchanges but wonder why Mexico doesn't have the same problems. Their cities have much worse exit and entrance setups, usually more vehicles, but traffics flows without problem— except for the occasional cringing from a gringo like me driving through. Mexico's potential malfunction junctions don't have any marked lanes, their exit signs don't provide nearly the warning distance of ours, and they have many more lanes and side-by-side exit ramps. The junctions are often unimaginable to those driving in just the U.S.A. or Canada, but somehow no one breaks speed, touches a brake, or honks a horn. They continue driving without a thought there could possibly be a traffic problem.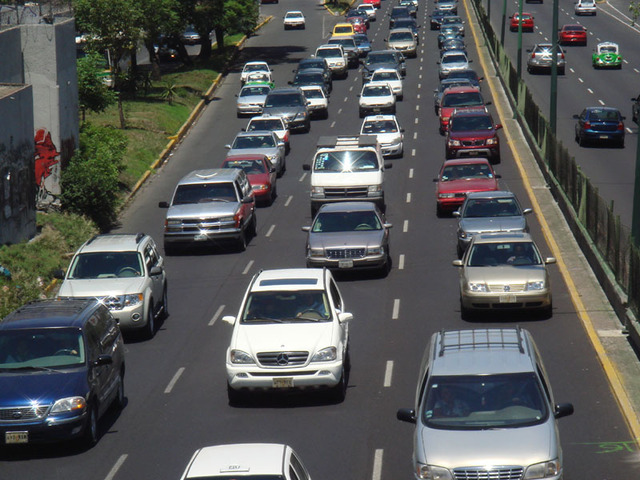 I've pondered the differences for years. I've discussed this issue with friends and laid awake at night trying to figure out why Mexicans don't have malfunction junction situations. The only clue I can gather is Mexicans always have to drive defensively in a manner Americans wouldn't believe.
William B. "Bill" Kaliher has traveled Mexico at every opportunity since 1964 by car, bus, train and motorcycle. He has written for the Mexican Ministry of Tourism. Although known for his Mexican travel articles he's sold work to over 600 publications including The World & I, The Pragmatist and Down Memory Lane. as well as online magazines such as MexConnect.
MexConnect is reader-supported. Purchases made via links on our site may, at no cost to you, earn us an affiliate commission.
Learn more.
His book, Mexico by Motorcycle: An Adventure Story and Guide, has garnered mainly five-star reviews, been covered in several magazines, and recommended by expats who have resided in Mexico for years. Perhaps, the top compliment was by a reviewer who wrote, "This reads like a novel."
Published or Updated on: February 9, 2023