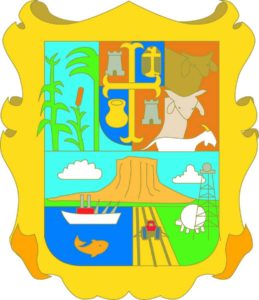 The state of Tamaulipas is part of the the Gulf Coast Region of Mexico, along with the states of Tabasco and Veracruz. The state capital is Ciudad Victoria. Other large cities include Reynosa, Matamoros, Nuevo Laredo and Tampico.
The state shares 370 kilometers (230 miles) of the U.S. border with Texas and is home to hundreds of major maquiladora (in-bond) manufacturing plants. The southern half of the state is supported by the petroleum and petrochemicals sector, centered on the port of Altamira, Tampico and Ciudad Madero.
The Gulf Coast of Tamulipas is a popular destination for overland tourists.
Here are select articles and recipes related to Tamaulipas:
Driving northward along the Tamaulipas coast, the traveler goes from the tropical region of the Veracruz border to the plains of south Texas. A mid-point on the journey is the small town of San Fernando, which has one of the best norteño beef restaurants around. A specialty there is a dish called Fajitas al Sombrero, the "sombrero" being […]
0 comments