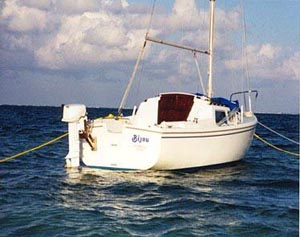 It appears much of the world is very interested in Mexico. A surprising number of Mexconnect readers asked the old gringo about the economy, reforms, boats, Guerrero recovery, Michaocan dangers — and hospitality.
Some questions are far out. One asked about anchovy gelato. Another asked about Yescka. That got my undivided attention.
Question: I was reading about Mexico's encouraging economic outlook in the International Business Times when, lo and behold, somebody named Yescka popped into the story. He or she said the gap between the rich and poor is growing.
So, who the hell is Yescka?
Answer: Yescka, stage name, has evolved from a graffiti brat into a serious street artist into a legend with a hot to sizzling message.
I think of him as the centerpiece of the Assembly of Revolutionary Artists of Oaxaca.
He expresses strong social and political feelings in his artwork, home and away, not long ago in Phoenix and San Francisco.
Some of his stuff is controversial. Beware of his rendition of the Last Supper. It features the head of Benito Juarez on a platter. Disciples have been joined by police, drug salesmen, a musician, politicians and a stripper.
* * * * *
Question:
 Did you get your boat back?
Answer: I do believe you are teasing me. My two boats, properly licensed, are elsewhere. I did not run afoul of those heavily armed Mexican marines, auditors and tax collectors who hit ocean marinas and attached liens on a few hundred yachts.
What happened was the government got all excited and decided to enforce the rules. Some say boats were impounded for minor errors and missing receipts.
At issue were registration documents, import permits, Mexico entry records and copies of passports. Some paperwork just wasn't where it was supposed to be. Some had been ignored. The fee value was not much, between $50 and $70 U.S.
Mexico may have overreacted. The show of force was unnecessary. There was a shortage of gentle tact, diplomacy, explanations and negotiations.
Boaters said it was a public-relations disaster for Mexico. After a couple of months to think it over, the government came to the same conclusion.
* * * * *
Question:
 I am obviously spending too much time with Italian menus. Do you think Mexicans would serve anchovy gelato with white wine?
Answer: If we are talking about a low-fat version of ice cream, it goes with almost anything but why put it at risk with anchovies? Sarah says persimmon-pumpkin with nutmeg is a good partner.
* * * * *
Question: 
Are government reforms for real or just tall talk?
Answer: This is not instant potatoes but I believe the changes are real and progressive. Investors are optimistic. The auto industry, for example, is adding big money to the Mexican economy.
Others think the reforms are serious. Perhaps you have seen on TV the protest marches by those who may lose entitlements. There was a time when teachers blocked the gates of Congress while drawing school salaries. Elsewhere in the world, such lack of concern for education and the law might be cause for alarm.
In our neighborhood, people have heard of government changes but they haven't noticed any free flow of new pesos.
"No jobs, no money," said good neighbor Salvador Ramos.
He is commuting 35 or 40 miles from the west end of Lake Chapala to Guadalajara to find work. He catches a bus at 7 a.m. and returns at 7:30 p.m.
A recent university honors graduate in engineering is working in a restaurant in Melaque. He couldn't find employment in his field in Guadalajara.
Mexican consumer confidence supposedly fell for three consecutive months in late 2013 to its lowest level in nearly two years. That said, it is believable that better times are coming.
What I think I see? Those who once masqueraded as a revolutionary party are transforming themselves into liberal democrats. Ask a Mexican for confirmation. Old gringos are not allowed to get involved in politics.
* * * * *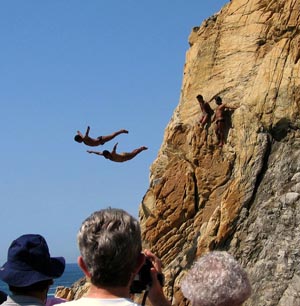 Question: I just thought of Guerrero. Did it recover from the storm damage of last September?
Answer: How soon we forget. The answer is not yet. The support system didn't function properly. Those who were hurt the most are probably still hurting.
The twin storms triggered deadly mudslides that wiped out entire villages, ruined roads and flooded some towns and cities. I doubt that anybody knows for sure how many died.
A lot of people talked about helping. The Mexican government expressed concern. The Red Cross made an appearance. Other relief efforts were organized. The United States made a token contribution — $250,000.
President Enrique Pena Nieto came up with a New Guerrero Plan which will eventually do some good.
Immediate relief was skimpy and sketchy. Survivors trying to hang on without homes, food or water kept looking around, wondering where was assistance and when would it get to them. Critics said corruption and political shortsightedness made the damage worse than it should have been.
Ready for a really sad story? The Gulf Cartel, one of the infamous drug-trafficking organizations, supposedly rushed in while others were dragging their feet. It dispensed necessities and medical supplies to a rural town, talked about fulfilling its "humanitarian mission" and included a smiling picture of Jesus Christ.
Sad story 2: Constantino González Vargas, undersecretary of the Guerrero Civil Protection Agency, was removed from his position this month amid charges of rescue irregularities.
Thousands of boxes of food, bottled water, mattresses, diapers and corrugated metal to build temporary housing were supposedly stored or piled up near his office.
One Civil Protection employee said rats in a warehouse were eating donated food intended for the needy.
* * * * *
Question:
 Would you go to Michoacan with a tour group?
Answer: Maybe, if the price was right. I prefer to drive our VW bug so we can go where we choose when we choose, two seats for the cost of one.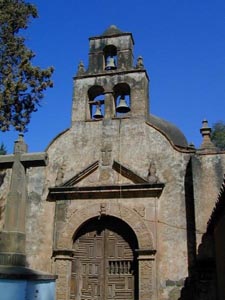 If you are really asking would I dare go to volatile Michoacan because of the conflicts between civilization and drug cartels, the answer is maybe, when the weather is warmer in Patzcuaro.
Oh, that my Spanish was good enough and the opportunity existed to interview the vigilantes and ask what made each one decide to give up on life as it was and take up arms and fight.
There is an investment formula based on risks versus rewards that might apply to this movement. The self-defense warriors are risking their lives. If they win, they and their neighbors get back some of what they had.
* * * * *
Question:
 The U.S. is again debating better border security. What is your current view on illegal immigration?
Answer: The stumbling U.S. economy has helped reduce this problem but it may never go away.
There are some very interesting individual cases. Adin Acosta Lopez, 29, is a Mexican who won't stay home. He is serving a two-year prison sentence for re-entering the U.S. illegally and for violating conditions of a previous deportation from Texas.
He was first jailed in 2003 for auto burglary. After that he was deported. He returned and was deported again. And again. The next free trip home will be No. 5.
Acosta Lopez apologized for being such a pain and recited what his court-appointed lawyer told him to say: "I was motivated because my daughters are here."
* * * * *
Question:
 You may have been asked this before do you feel welcome in Mexico?
Answer: Yes, with certain limitations. Our Mexican neighbors treat Sarah and me as family. Well, maybe not brothers and sisters but at least uncles and aunts. They invite us to their social functions even when no gifts are expected. They share information, good or bad news. They volunteer to help if they see a problem.
Seventeen from our favorite extended family were at our house on Christmas morning. There was some spillage into the courtyard.
Elsewhere in Mexico, we generally feel accepted. It can't be my looks and might not be my cheerful, upbeat personality. Pesos could be a factor.
Published or Updated on: February 14, 2014