St. Lucia is the patron saint of eyes. The story is told that she was very beautiful, and had many suitors. One of them said that he had fallen uncontrollably in love with her eyes. She plucked out her eyes and sent them to him on a plate. He stopped pursuing her, and the virgin gave her a new set of eyes, more beautiful than before. If you click on the picture, you will be able to see that she has in her hand a plate, containing the two eyes that she plucked out.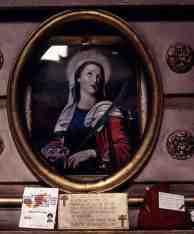 This shrine is in the Church of the Company of Jesus in the city of Guanajuato.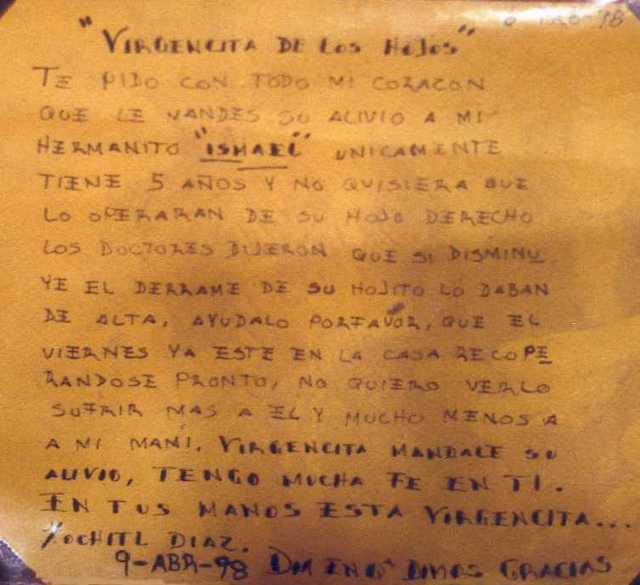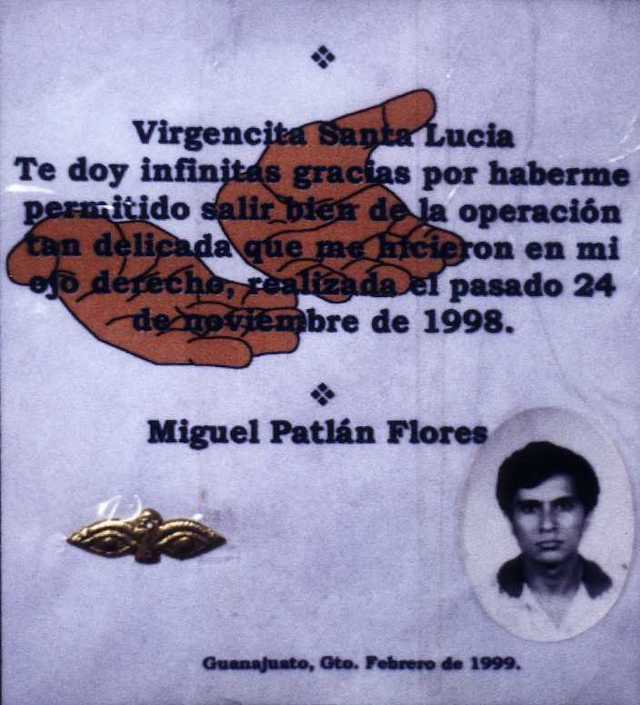 Note the shiny objects in the pictures above and below that look something like a bird with wings outstretched. These are actually small metal images of two eyes. These are called milagros (miracles), and are sold in religious article shops sometimes found in churches. Other milagros available in these shops include hearts, legs, arms, etc.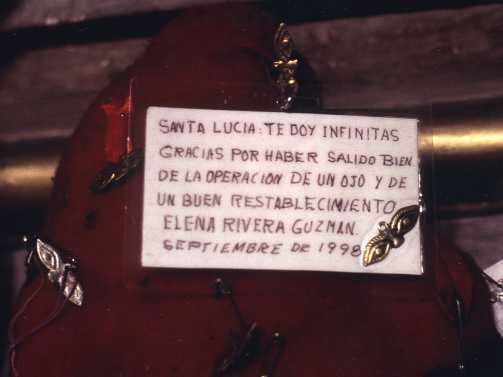 Photo Gallery of Exvotos
Published or Updated on: September 11, 2008