A funny thing happened the other day to one of my favorite Mexicans. He was invited to speak at a college, which, once upon a time, slammed the front door in his face.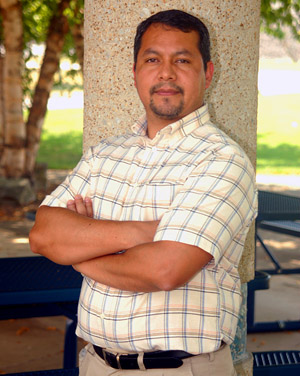 Deep in the MexConnect archives is a previous story about Rodolfo Calva Marquez, migratory worker without proper papers, who had the good fortune to land an ordinary farm job in New Market, Tennessee, United States of America.
Edd Bissell, distinguished pharmacist, gentleman farmer and one smart dude, hired Marquez more or less out of necessity. The 25-year-old picked up English fragments quickly and won a promotion, to foreman of a small crew of Mexicans, $3 extra per week.
Bissell pretended to be very busy but watched Rodolfo like a hawk. He identified honesty. He spotted potential, a keen mind and willingness to work. When the young man exceeded expectations, Bissell suggested a bit of education might lead to another half step ahead in a very tough world.
Marquez had little foundation and no funds. He came from La Colonia Esperanza, de la Ciudad Nezahualcoyotl, outside Mexico City. As he tells it, he was born one notch below low class. Both parents worked but the family had nothing, not a refrigerator, not even a radio.
In his heart, Bissell adopted Rodolfo Calva Marquez as a son and immediately outlined a plan. The young man would attend nearby Walters State Community College. There was a diversity scholarship program, an apparent perfect fit.
Not so said the dean of admissions, this is for poor white youngsters of Appalachia, not illegal Mexicans trying to pick our pockets.
In plain English, Edd Bissell said damn. He totally, absolutely, rejected defeat. He sent Rodolfo back to Mexico for identification documents. He worked political connections for a student visa application. He tutored Rodolfo in how to earn the equivalent of a high school diploma. He persuaded Walters State's largest contributor to kick down the dean's door.
Rodolfo scored surprisingly high on entrance exams. At last all the knots were untangled. The old man and young man returned to the school, Bissell confident, Marquez still tentative.
Disaster was waiting at the doorstep. The price had gone up from $800 per semester to $2,400. Information about the waiver of out-of-state tuition was incorrect. Sorry about that.
Bissell was angry as the proverbial wet hen but focused enough to fight. He pulled more strings. Rosie Freeman solicited support from a church. Steve and Rose Parella helped. Bissell went back to that very rich donor.
Against all odds, Rodolfo Calva Marquez eventually enrolled at Walters State. He was an outstanding student. He graduated with a 3.98 grade point average in a demanding pre-engineering program. He was named to the Phi Theta Kappa USA Today All-Tennessee Academic Team, supposedly a high honor for a community college student.
Tennessee Tech, a four-year college, offered a scholarship based on this academic excellence. Marquez again graduated with honors. The Tennessee Valley Authority hired him as an electrical engineer. Starting salary was $55,000, a fortune by family standards.
Marquez behaved exactly as Bissell expected. He sent money to his parents. He met and married a nice girl, Lupita, and made the down payment on a home. He and his wife produced a son, Adrian Rodolfo.
Walters State decided it had something to do with all this. The college invited Rodolfo (he is now Rudy) back to campus as the best available success story. He will talk about old road maps, hard work, helping hands and America the beautiful.
His remarks about career choices will focus on math and science. He will attempt to kindle, fan and feed fires for minority students. Just guessing but meeting Rudy might be encouraging, even inspirational for blacks, Hispanics and us poor white folk.
He says all the right things and his message sounds so genuine. He is very grateful for the original opportunity and for those who boosted him up until he could get a grip on the brass ring.
"My daddy and I first came to the United States in 1992. We worked in California and Florida before we got to Tennessee."
The winning edge was Rodolfo's intelligence and effort.
Not so he says. It was Bissell who made it happen.
"His mention of college sounded like an impossibility. I didn't think I could possibly do it."
Bissell kept saying where there is a will, there is a way – "and we'll damn well find it."
Just for fun, the old man is going to Walters State Community College to hear the speech. He may, somehow, reframe from saying "I told you so."
Published or Updated on: August 22, 2009