Photo Gallery: Toribio Romo: the patron saint of migrants
José de Jesús es un joven moreno que viste botas vaqueras y sombrero tejano. Llega a Santa Ana de Guadalupe en una camioneta con placas de los Estados Unidos. Viene desde Colorado para saludar al santo.
"Un amigo y yo nos fuimos de Jalos con la intención de trabajar al otro lado. Llegamos a la frontera por el norte de Sonora. Cuando ya estábamos por cruzar, el pollero (traficante que realiza cruces ilegales de personas desde México hacia los Estados Unidos) que nos guiaba huyó y nos dejó abandonados en medio del desierto", cuenta José. "Nos perdimos y anduvimos de acá para allá varios días. Ya no teníamos agua ni comida y estábamos desesperados y a punto de desfallecer. De repente, una camioneta se detuvo a nuestro lado y elhombreque la manejaba nos dio agua y nos invitó a subir. Al bajar nos dio unos dólares y nos dijo que buscáramos trabajo en un campo cercano, que ahí nos iban a contratar".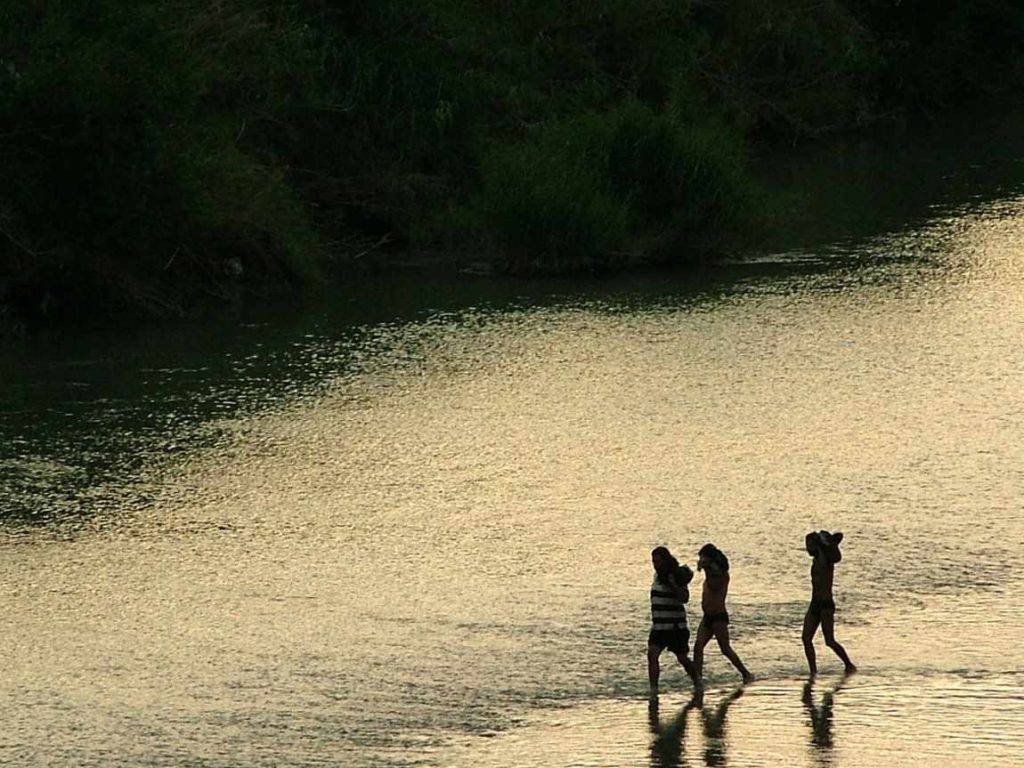 Muy agradecidos, le preguntaron entonces al hombre su dirección para pagarle el préstamo con su primer sueldo. "Nos dijo: 'Ustedes son de Jalisco, ¿verdad? Cuando ganen lo suficiente, vayan a Santa Ana y pregunten por Toribio Romo. Ese es mi nombre'. Con el dinero pagamos el hospedaje yconseguimos trabajo en el lugar que nos mencionó. Tiempo después nos venimos a Santa Ana. Cuando entramos a la iglesia y vimos el retrato del altar, luego luego lo identificamos como el hombre que nos ayudó. Al preguntar por él nos dijeron que había muerto hacía 70 años. Nos pusimos a llorar y dimos nuestro testimonio". Desde entonces, José visita por lo menos una vez al año el templo de quien se ha convertido en su protector.
Estas historias de salvamentos, algunos de ellos en condiciones de peligro extremo en el trance de cruzar ilegalmente la frontera,(1) pululan en ciudades y pueblos de México, especialmente en los estados en donde más personas se van de mojados (en referencia al vado del Río Bravo), trabajadores migrantes indocumentados, a los Estados Unidos: Jalisco, Zacatecas, Michoacán, Guanajuato.
De todos los santos de la época de la guerra cristera canonizados por la Iglesia Católica, San Toribio es sin duda el más popular, extraoficialmente reconocido como "el santo patrono de los migrantes".
Un mártir de la Cristiada
El historiador francés Jean Meyer(2) se trasladó a México entre los años sesenta y setenta del siglo pasado para investigar sobre la Cristiada. Trabajó con el conjunto de documentos más completo de que se dispone sobre esta época de la historia de México. Tuvo además la oportunidad de entrevistar a muchas personas que participaron de manera activa en el conflicto y que sobrevivieronpara contarlo. Como resultado de este trabajo, Jean Meyer publicó entre 1973 y 1975 los tres tomos de un libro que se considera el mejor de cuantos se han escrito sobre el tema: La Cristiada.(3) Convencido del carácter exclusivamente religioso de esta guerra librada por el pueblo mexicano para defender su fe católica, Meyer adoptó la nacionalidad mexicana y se quedó a vivir en México, desde donde sigue desarrollando su carrera de historiador, investigador, autor de libros y brillante articulista. A partir del año 2000, Jean Meyer es miembro de número de la Academia Mexicana de la Historia.
La guerra cristera o Cristiada (1926-1929) fue un movimiento del pueblo mexicano en contra de la represión religiosa que se desató en el país durante el gobierno del general Plutarco Elías Calles. El nombre Cristiada, que proviene del grito ¡Viva Cristo Rey!, repetido por los guerrilleros cristeros, fue impuesto por la voz del propio pueblo, que se sintió perseguido y atacado en su fe católica y decidió entonces tomar las armas para defenderla.(4)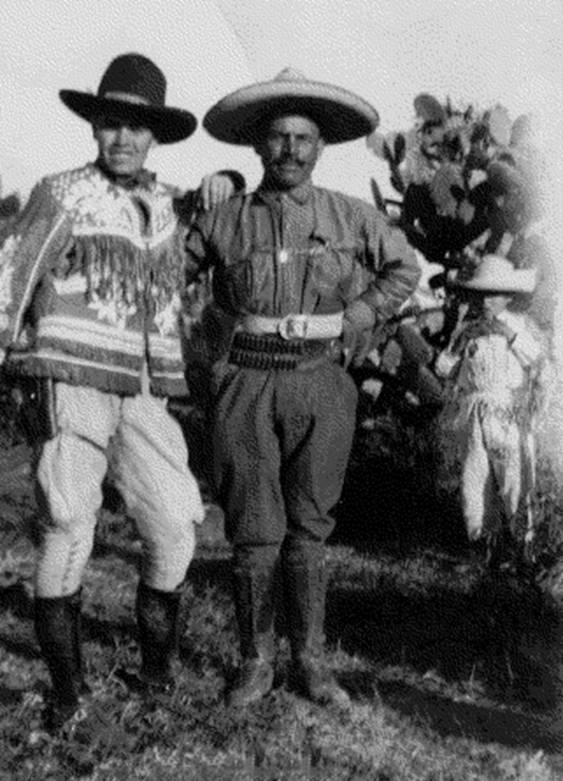 La lucha se dio en casi todo el país. Hubo levantamientos al norte de la república, en Sonora, Zacatecas y Coahuila, y también por el sur: Chiapas, Guerrero, Puebla, Oaxaca y con menor intensidad en otras regiones. Pero fue en los estados de Jalisco, Michoacán, Guanajuato, Zacatecas y Querétaro donde el conflicto se presentó con mayor violencia.
El movimiento cristero no sólo significó pelear contra el ejército que iba a las poblaciones a aprehender y asesinar a los sacerdotes: también en el país se dieron grandes manifestaciones, peregrinaciones y procesiones para apoyar a los cristeros, en donde se reunían miles de personas. El gobierno callista sostenía que todo esto era "una reacción de indios embrutecidos por el clero y sumidos en el fanatismo".
Toribio Romo González nació en la ranchería de Santa Ana de Guadalupe, parroquia de Jalostotitlán, Jalisco, el 16 de abril de 1900. El 23 de diciembre de 1922 fue ordenado sacerdote. En septiembre de 1927 el padre Toribio fue enviado como vicario con funciones de párroco a Tequila, Jalisco, misión difícil y complicada, porque en ese municipio las autoridades civiles y militares perseguían con especial saña a los sacerdotes. Por los graves peligros el padre Toribio no podía vivir en el curato de Tequila, y se hospedó en la barranca de Agua Caliente, en la casa del señor León Aguirre. Por allí, en una fábrica de tequila abandonada y adaptada como refugio y centro de apostolado, oficiaba misas clandestinas y atendía a las necesidades espirituales de su grey. En diciembre de 1927, el hermano menor de Toribio fue ordenado sacerdote y enviado también a Tequila como vicario cooperador; a los pocos días llegó además su hermana María para atenderlos y ayudarlos.
Estando en Agua Caliente –su hermano en otro lugar atendiendo un asunto–, quiso poner al corriente los libros parroquiales. Trabajó el viernes todo el día y toda la noche. A las cinco de la mañana del sábado 25 de febrero de 1928 quiso celebrar la Misa, pero sintiéndose muy cansado y con sueño prefirió reposar un poco para oficiar mejor. Apenas se había quedado dormido cuando un grupo de agraristas y soldados entraron en la habitación y cuando uno de ellos le señaló gritando: "¡Ese es el cura, mátenlo!", el padre Toribio se despertó asustado, se incorporó y recibió una descarga. Herido y vacilante caminó un poco: una nueva descarga, por la espalda. Su hermana María lo tomó en sus brazos y le dijo al oído: "Valor, padre Toribio… ¡Jesús misericordioso, recíbelo! ¡Viva Cristo Rey!" El padre Toribio le dirigió una mirada de sus ojos claros y murió.(6)
Una visita al padre Toribio
Hace unos años me tocó en suerte estar en Sayula para el Domingo de Ramos, y el Viernes Santo en Tuxpan, en el corazón de la tierra cristera de Jalisco. Me llamó la atención encontrarme, dentro y fuera de las iglesias que visitamos, con imágenes y estampas de un santo entonces desconocido para mí: un sacerdote mártir de las guerras cristeras, asesinado por causa de su fe y de su ministerio cerca de la muy afamada y muy jalisciense ciudad de Tequila.
Al regreso de estas excursiones, picado por la curiosidad, me puse a buscar información sobre Toribio Romo. La curiosidad pronto se transformó en profundo interés: el primer fin de semana disponible se organizó la expedición, junto con un pequeño grupo de amigos, a Santa Ana de Guadalupe, ranchería localizada cerca del poblado de Jalostotitlán y cuna de nuestro santo.
Un soleado domingo de abril salimos temprano por la mañana, por la autopista que corre de Guadalajara a Los Altos de Jalisco y a Guanajuato, rumbo a Jalostotitlán. Al llegar a la caseta de Jalos no pudimos dejar de notar la primera muestra de la popularidad de San Toribio: junto a los letreros de tamaño normal que indican las direcciones a San Juan de los Lagos, León y otras ciudades de importancia, uno por lo menos dos veces más grande que los demás: Santa Ana de Guadalupe. Nada mal para una ranchería de 390 habitantes, perdida enmedio de ningún lugar. Una carreterita corta, nueva y en perfecto estado, nos llevó hasta un flamante arco de cantera que marcaba la entrada al pueblito, con leyendas alusivas al santo en relucientes letras doradas. "Ruta de Santo Toribio," anunciaba un cartel de lámina al pie del monumento.
El tráfico en la angosta vía resultaba desproporcionado para una población tan pequeña: en un fin de semana común y corriente se calcula que unas 5,000 personas visitan la ranchería, con picos de hasta ocho y diez mil peregrinos en fechas especiales. No quisimos imaginar lo que sería aquello un 25 de febrero, día de la fiesta de San Toribio. Autobuses, camionetas y automóviles iban y venían, en un flujo continuo que nos obligaba a manejar muy despacio y con todos los sentidos puestos en el camino. Este turismo religioso ha generado un importante impacto en Santa Ana. La economía del lugar ha dado un vuelco gracias a este fenómeno, bonanza que salta a la vista en calles, edificios e infraestructura de muy reciente construcción y en la actividad efervescente que rodea por todas partes al visitante.
Por fin pudimos encontrar un lugar en donde estacionar el auto. Nos sumergimos en la marea de gente para subir hasta la capilla de La Mesita, en cuya construcción participó el propio Toribio y en donde después, ya ordenado, ofició su primera Misa. En este lugar, que domina todo el panorama del poblado, es donde hoy reposan los restos del santo.
Este es el epicentro de todo el movimiento en Santa Ana. Dos largas filas de personas caminaban con lentitud desde el atrio hacia el interior del templo. Nos formamos, como todos los demás. Por fin, después de un buen rato, pudimos llegar en apretado tumulto hasta el altar. Debajo de este, en una urna de cristal, un féretro: los restos y reliquias de San Toribio. Nos contagiamos de la fe de la gente, que llegaba hasta la urna y acariciaba el cristal, rezando y agradeciendo y pidiendo favores recibidos y por recibir. Abuelitas y abuelitos, papás y mamás sostenían a sus pequeños para que también ellos pudieran pasar sus deditos por sobre el cristal: chicos y grandes unidos en su devoción por el mártir.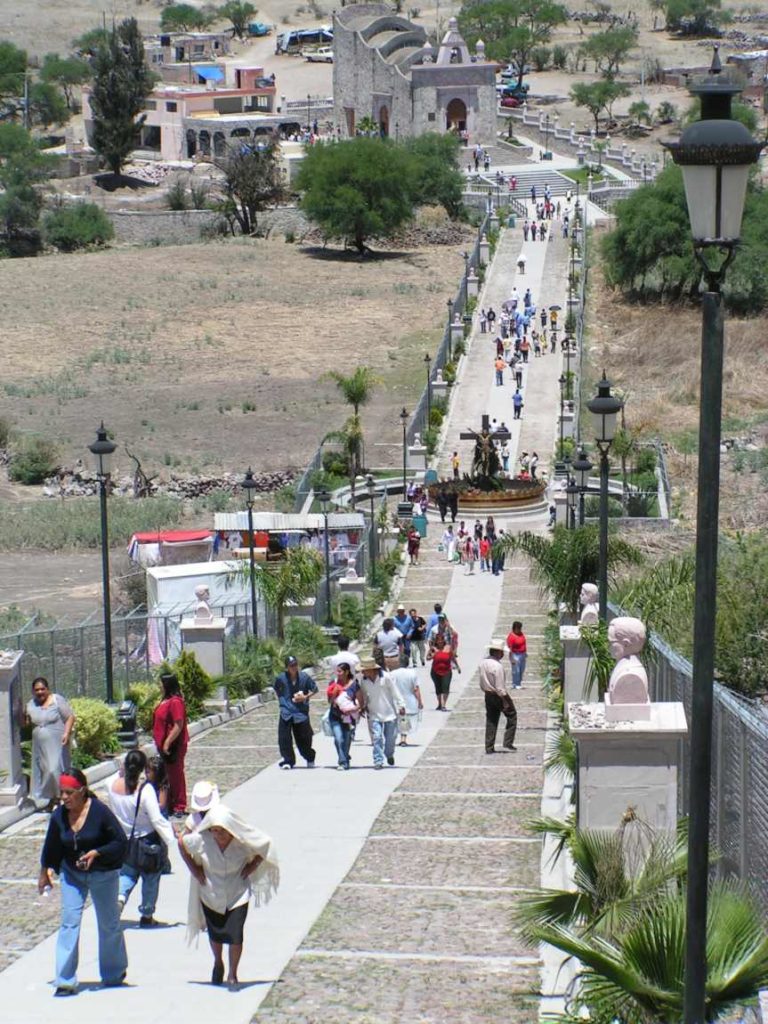 De vuelta al sol, rodeamos el edificio para entrar al Anexo, un espacio amplio en donde se exhiben, colgados de las paredes, retablos y exvotos: testimonios agradecidos de personas que han recibido favores por intermediación del santo. Nos detuvimos a examinar los muros cubiertos de estos documentos. En la tienda de al lado compré un librito sobre Santo Toribio escrito por su hermano Román, también sacerdote y superviviente, él sí, de las persecuciones religiosas.(6)
Por un costado del Anexo baja hacia la planicie una larga calzada que llega hasta otra capilla, allá abajo en el vallecito, construida en 1978 sobre el lugar en que nació Toribio Romo. A los lados se levantan efigies de los mártires de la Cristiada canonizados por la Iglesia. Paseamos un rato por la Calzada de los Mártires, observando la gran cantidad de gente que subía y bajaba alrededor nuestro.
Con esta última caminata regresamos a nuestro automóvil. De regreso a Guadalajara intercambiamos opiniones sobre nuestras experiencias de ese día en Santa Ana. Un trozo importante de la historia de México viajaba junto con nuestra comitiva. Una muestra de la fe grande de nuestro pueblo también se había instalado en nuestro ánimo. Por mi parte, pedí a Santo Toribio que intercediera por nosotros, migrantes de paso por este mundo peligroso, duro e injustamente globalizado en que nos ha tocado vivir.
Casi pude vislumbrar la mirada limpia de sus ojos claros, atentos al camino, vigilantes, a la espera de socorrernos en caso de necesidad.
__________
Fuentes y referencias:
Testimonios depositados en el Anexo a la capilla de La Mesita en Santa Ana de Guadalupe, Jalisco.
Meyer, Jean: La Cristiada. Siglo XXI. México, 1973-1975 (tres volúmenes).
Navarrete Flores S. J., Heriberto: Por Dios y por la patria, tercera edición. Jus. México, 1973.
Heriberto Navarrete Flores, S. J. Después de la guerra se ordenó sacerdote. Tuve el privilegio de conocerlo en el Instituto de Ciencias, el colegio jesuita de Guadalajara, Jalisco, en donde estudiaron mis hijos.
Romo, Román: Santo Toribio Romo. Edición local. Santa Ana de Guadalupe, Jalisco.
Luis A. Dumois Núñez.
September, 2020
Published or Updated on: September 25, 2020