Photo Gallery: Mexico City metro adventure: 148 stops
As I have said before, Mexico City, to these old eyes, is too big, too hectic, too crowded, too liberal, too much of several things.
Mexico City is very exciting, prosperous, problematic, fashionable, contradictory.
As I have said before, there is so much to see, stately cathedrals, marvelous museums, magic marketplaces, significant statues, almost perfect plazas and the slightly amazing ice rink.
As I have said before, the mere mention of Mexico City, part modern metropolis, part monstrosity, triggers vivid words: Rich and poor, sin and redemption, colorful history, street art and art treasures, pirated CDs and fake Rolexes.
There are several things I don't particularly like but I do like the metro system. It works. It is logical. It is largely reliable. It is inexpensive. It seems to stretch far and wide.
I also like that, so far, I have not been mugged nor had my pocket picked.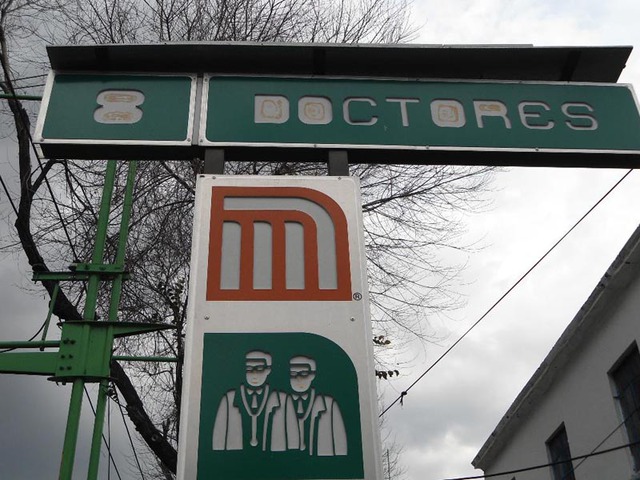 Sometimes I smile. Metro stations are big on alternative nutrition stores selling stuff with unbelievable powers. The ads say a mix of cactus and linseed oil combats obesity and solves colon problems. Creatine develops mighty muscles. A soy blend moderates monthly periods and other sadness. Something called Hepanat fights off bad breath.
Outside the metro stations, well, allow Peter W. Davies to tell that story.
Peter, born in Taree, Australia, 200 miles north of Sydney, spent one year as an exchange student in the far south of Chile. He was 16. He became fairly fluent in Spanish and developed a curiosity about Latin America.
After high school, after studying political science at the University of New South Wales, after teaching English in Japan, after going back to school, in Melbourne, for another degree in education, he was almost ready to settle down.
Along the way, he had looked many times at his world map and considered a great trip through the Americas. At 29, he had enough in the bank to try it. He returned to Chile and spent a year and eight days in South America. He did Salar de Uyuni and Lake Titicaca in Bolivia. He visited Brazilian Amazonas. He went up Mount Roraima in Venezuela. He saw Machu Picchu and the sacred valley in Peru.
He traveled in Central America on cheap buses, with the locals and their chickens. He stayed in some rustic places. To ward off hunger, he became a teacher again, for a few months in Nicaragua, in a small, rural, primary school.
He sidetracked for a month to Cuba and invested two months in the south of Mexico. He arrived in Mexico City in October 2011. He planned to stay 10 days.
"I was quickly intoxicated by the energy and vibrancy of the Mexico City scene," says Peter W. Davies.
Alas, he was low on pesos. He invested most of what he had for that 10-day stay in a hostel in the Colonia Roma. That did not satisfy his appetite. He rented a really cheap room downtown and went on a job search.
Of course he took the metro, three pesos per adventure, an alternative world down there, endless human flow, roving vendors, loud and lively music, pure fascination.
While looking for a job, Peter came up with the idea of visiting every metro station. Next was a game plan, simple enough — just get off and find something or someone interesting. Take photos. Make notes.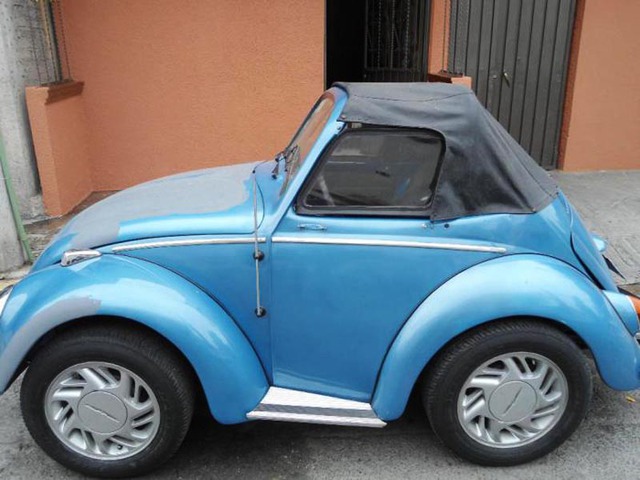 The next thought was to share his findings with the world. Do a blog!
Peter W. Davies got a job teaching English at a junior high on the southside. Up at 5, metro, mini bus, breakfast, at school by 7, large classes of young teens until 2:30.
"I would arrive at Tasqueña station by 3, study the map and decide, usually on a whim, which station or stations I would visit."
He might spend 45 minutes just looking around or two or three hours in serious exploration. He soaked up a lot of street art and talked with anybody who wanted to talk — shoppers, shopkeepers, students, business people, idle musicians, tourists and homeless alcoholics.
"The people were so friendly, welcoming and gracious to me. I had little or no knowledge of what existed around the majority of stations. I simply let the city wash over me."
Peter says uploading photos and updating the blog took a lot of evening time but was "very enjoyable and satisfying."
He wrote in English and translated into Spanish. He rarely missed a day doing his thing.
"For almost seven months this was the routine: teach to support myself and pursue the Mexico City Metro Project as an all-consuming hobby. I didn't receive any sponsorship or make any money out of it. A Canadian reader contacted me and bought a few beers.
"What I did gain was a lot of experience and perspective."
And a correct station count. He found 148 instead of the advertised 175. When different lines cross, some stops are counted more than once.
Peter says the people were memorable.
"I sat down in squares and talked to solvent sniffers. I shared a beer with lawyers. I chatted with the elderly. Very rarely did somebody say they didn't want their photograph taken."
Davies got some advice at one photo opportunity, at Copilco.
"Jose Luis, a five-year-old, pointed out a better angle for the shot. He said 'From here you can take a good picture. I can see it perfectly.'"
Peter started the visitation project at Ciudad Azteca, one of the far-flung stations.
There is nothing that typifies the immediate exterior of a Mexico City metro station as much as the ubiquitous taco stand.
"I pulled up a stool, sat down and ordered a taco. It turned out that the merchant was my namesake, Pedro, and he was more than happy to talk. He recounted the story of the eagle sitting upon a nopal cactus with a snake in its mouth. It was this sight that prompted the Aztec people to construct the ancient city Tenochtitlan on the site where modern day Mexico City now stands.
"Thanks Pedro! I think I started in the right place!"
Peter spent a long hour in reflection at Tlateloco, site of the 1968 government massacre of student and other demonstrators in the Plaza de las Tres Culturas.
"I met singer-songwriter Roberto Tello who plays commemorative songs."
One afternoon, Peter took off his shoes and socks and rested on a park bench. Not far away was what appeared to be a homeless delegation. They could have been poor evangelicals. Some of them had no shoes or socks.
"I sat and watched as they huddled around in the warming sun, praising, extolling the virtues of the Lord; some with arms pointed to the heavens, others kneeling and bowing their heads in reverence.
"There were old and young. Some had crutches. Some had scabby legs and hungry faces but there was happiness in their solidarity a shared belonging."
Peter feasted on tasty Yucatecan snacks at Balbuena. He found market madness at Merced. A clown substituted color for drabness at La Paz. Old-timers kept him company around Doctores. Great retro street art stood out at San Antonio Abad. The giant Korea-Mexico friendship bell rang true in Bicentenary Park near Refineria.
Near Niños Heroes, Peter studied the monument to young military cadets who supposedly gave up their lives in the Battle of Chapultepec during the Mexican-American War.
He couldn't believe a station was named Camarones. That is Spanish for shrimp. That was the logo. Every station has a unique logo. Mixiuhca is represented by a woman with a baby in her arms. Mixiuhca means "place of births" in the Nahuatl language.
At Normal, Peter spotted a trolley chained to a tree. Not so normal. Twin ladies were making a public telephone call on a street corner. Not something you see every day. The skate park offered swirls of color and action. Hardly run of the mill.
"I think you'll agree, Normal is anything but."
Peter entered the head of ex-president Benito Juarez and went down the steps near Guelatao. He bought a jug of pulque near Patriotismo.
He followed the footprints of Beat Generation luminaries at Insurgentes, was invited into a religious pep rally and walked among cow heads and goat bodies at a busy meat market.
"At one stop, Olimpica, I noticed a Braille sign to assist the visually impaired to climb the staircase. It made me think of just how diverse is the crowd that rides the metro. It does not discriminate. The rich stand next to the poor, the old and the young, roving vendors and tourists are just some who make up the mix."
Hospital General had it all.
"The area is dominated by pharmacies, medical supply super stores, funeral parlors, flower shops, ambulances, hearses, doctors, nurses and other medical staff clocking on or off.
"There was even a preacher."
Peter described some of the metro stations as huge. La Raza is on the upper end of the big scale. Within the station is the Tunel de la Ciencia (Tunnel of Science), basically a museum. One whole side of the station Hangares is the Benito Juarez International Airport.
History lesson: The subway idea hatched in the 1950s. The first line, Zaragoza in the east to Chapultepec in the west, opened in September 1969.
The operation has been surprisingly orderly. There have been few crashes. The worst was October 1975 at the Viaducto station. One train was picking up passengers. Another did not stop. Twenty people were killed. Automatic traffic lights were soon installed.
Personal risks? Rumors are worse than facts. In all of Mexico City, Peter was neither a victim nor a witness to any serious crime.
"The worst I saw were a couple of drunken fistfights. I never felt threatened or unsafe in any way. I was repeatedly warned to be careful in the vicinity of certain stations, especially Tepito. My visit there was great."
Highlights? Peter enjoyed all kinds of museums, from antique toys to Trotsky. He enjoyed the chaotic streets of the notorious Tepito neighborhood. He ate whatever tacos were for sale on street corners.
"At Obrera, I was lucky enough to meet the toy museum collector/curator Roberto Shimizu. He is Mexican of Japanese descent and his parents were toy shop owners. Roberto said he is custodian of around one million pieces of which 40,000 are currently on display. Wow!
"Apatlaco was an interesting visit. I had a chat with a nice guy carving an image of Jesus in a tree trunk."
Escuadron honors the Mexican Air Force Escuadron 201 that participated in World War II on the side of the United States.
Davies reveled in mariachi headquarters, Plaza Garibaldi, a stop which stretched long into the night.
He says the metro music vendors' spiel "a 10 a 10 a 10 a 10, 10 pesos te vale, 10 pesos te cuesta" — will be forever etched in his mind.
"I was very lucky, along with 249,999 others, to see Paul McCartney play an incredible free concert in the Zocalo and then back that up with another legend of music, Bob Dylan, the very next night in a much more intimate atmosphere."
Neither Peter W. Davies nor I consider ourselves an expert but we see Mexico City as a diverse city.
"It is chaotic and overcrowded but somehow it works. It is also an incredibly addictive city. The sounds, the smells, the images are constant, ceaseless, but somehow still left me wanting more.
"I became frustrated at times with just how in-your-face the city could be but awoke each day with an incredible vigor and energy to get back into the streets."
Peter, 33, has returned to Australia. He has a job in Sydney. This is his blog.
"I miss Mexico City a lot and will definitely return, possibly to live for a more extended period."
Of course he will be back. He wants to check out metro line 12. It wasn't open last year.
Published or Updated on: July 16, 2013