Photo gallery: Living memories: photographs by Mexico's Miguel Angel Martinez
When Miguel Angel Martínez attended a photography class nearly a decade ago at the Universidad de Guadalajara (Guadalajara University), he suddenly knew that he had found his calling. A student in the university's Escuela de Artes Plásticas (School of Plastic Arts), Martínez had been immersed in a world of painting and drawing. But when he picked up the camera, he realized that photography was where he should focus his artistic talents.
"It was difficult for me to draw and paint. And from the moment that I had my first photography class, it was easier for me to work and create art in photography," Martínez explains.
"My first studies in design, drawing and painting gave me the knowledge of what art is," he notes. "And when picking up a camera, it was simpler to create it. What I could visualize in the camera lens was more direct and my work was more expressive than in the moment of painting or drawing."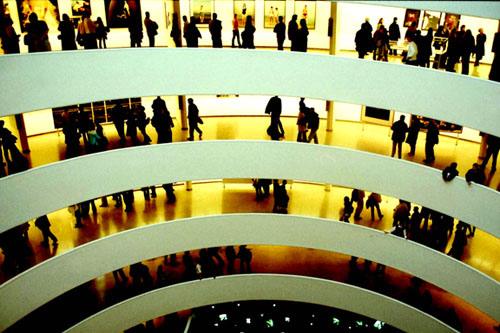 Although Martínez attended just one basic photography class while at the university, it was enough to alter his career path. As he explains it, he was profoundly impacted when he looked at the first photo that he had produced in the class. "That first image that I developed left me satisfied and gave me more energy to start a career in photography," he says.
The chance to explore photography in a professional capacity occurred shortly before Martínez graduated from the Universidad de Guadalajara in 1997. Three months before graduation, his design professor encouraged him to apply at a local publishing company, Editorial Matro. The job opening was for a designer, but when Martínez arrived for an interview, he realized that there were various positions within the company that needed to be filled, including a spot in the photography department. When he told the firm's art director of his interest in photography, he was hired on in this division, where he eagerly soaked up knowledge while on the job.
According to Martínez, his three-year stint with Editorial Matro offered him the opportunity to learn more extensively about commercial photography in particular, including studio shoots and working with different formats. "There was precisely where I grew as a photographer," he notes.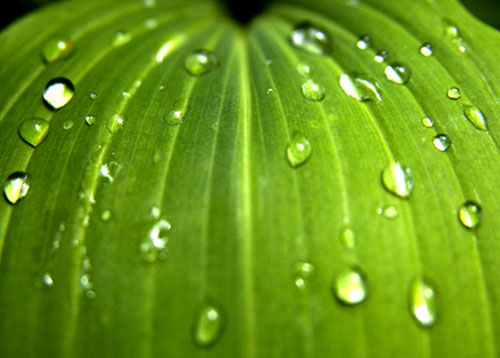 Martínez's skills were further sharpened when he moved to the United States in 2000. Over the past six years, his experiences have included serving as the official photographer for the National D-Day Memorial Foundation and the Roanoke Symphony Orchestra in Virginia, as well as holding a staff photographer position with North Carolina's Durham Herald-Sun Newspaper.
Now 35 and living in Atlanta, Georgia, Martínez is grateful for the opportunities that he has had as a commercial photographer, saying that his techniques have improved as a result of those experiences. However, his involvement with artistic photography has also been very beneficial.
"Artistic photography has been what has given me the most personal satisfaction," Martínez notes. He explains that people's interest in his artistic work has always been revitalizing for him. "That has been very, very important (and) very powerful for my career," he says.
His design background is evident when looking at Martínez's artistic photos, as he often focuses on color, form and perspective. The closeup is his favorite format for artistic photography, as it gives him the opportunity to portray his subjects from a more unusual point of view. For example, when taking photos of architecture, which is one of his favorite subjects, he shoots the building from uncommon angles, which allows him to capture details from a more unique perspective.
Martínez uses this same closeup style when shooting nature, which is the most pervasive subject of his artistic photos. His technique has allowed him to perceive nature from a wholly different perspective, wherein textures and details become the focal point of the image. For example, one of his photos is a closeup of a tree branch covered with icicles. The delicate strands of ice are intertwined with deep red leaves that together form a striking portrayal of color and light. Many fine details can be seen in the photo, such as the faint creases of the leaves and the tiny bubbles trapped within the icicles.
Nature holds a special magic for Martínez, which is reflected in his images. For him, the opportunity to spend time in natural surroundings is actually his favorite aspect of shooting artistic photos.
"Nature has always caught my attention in the sense that going to the country and having contact with the earth is very energizing for my personal and visual nourishment," he says. "I think that nature gives me something – a lot of strength and above all, energy to keep creating my images."
Martínez began shooting nature images in the mountains of his home state of Jalisco, but began to focus more intently on this type of photography once he moved to the United States. He says that the diversity of the geography and variation of the seasons in the United States has helped him to improve as a nature photographer.
His wilderness shoots usually occur as part of two- or three-day excursions into the countryside, during which he spends anywhere from a half hour to all day taking photos. Shooting in the wilderness does have its risks, as Martínez says that there is always the possibility that an accident may occur while he is out in the countryside taking photos. But his powerful connection with nature far outweighs the hazards that he may encounter while engaged in a wilderness photography session.
"Contact with nature has always been my primary inspiration," the photographer says. "The energy that you receive is powerful, and at the same time, peaceful. I feel that when you are in the wilderness, there is something that you can observe and something that you can give back, which is preserving those images through photography."
Some of Martínez's most memorable images have been recorded at the ancient Maya city of Chichén Itzá, as well as in the Appalachian Mountains of the Eastern United States.
"It has always been very, very important to have had the opportunity to travel to different places and to carry those (images) with me," the photographer says. "And to be able to show them and share them with others feeds me with the energy to keep working in photography."
As Martínez explains, photography allows people to both document history and to share concepts with each other. Thus, he believes that photography's role in the world is to provide a medium for expression and a means to interact with others.
"Photography has given me a way to be able to speak about what I feel (and) about what I see." he says. "The image could be a tree, a leaf, a texture, a landscape. The image is mine and because of that, I sustain it and express it as I imagined it, as I took it. And in the end, it is the form in which people perceive my concept, my idea."
For Martínez, photography is a process involving continuous creation and examination. He likens it to "a ceaseless journey through the world of conception – each structure has its own meaning, feeling and character to be perceived… (and) every step is a living memory."
Published or Updated on: November 1, 2006