While many leave Mexico to seek their fortune North of the Border, for a number of expats, Mexico is a land of opportunity. In addition, beautiful landscapes, the warmth of the people here and year-round sunshine just make it better. Mexico is attracting thousands of retirees from the US, Canada and farther afield. For a young woman from British Columbia, these expats became a part of her opportunity.
Madeline Milne wanted a change in her life. With a degree in social anthropology, she then went on to master graphic design and magazine layout. She is an accomplished writer. These skills became the key to her new life in Mexico.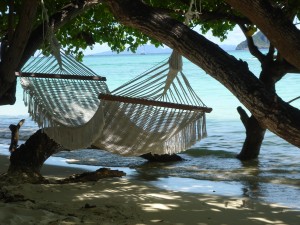 In 2010, she founded Mexi-Go! to promote Mexico real estate to Canadians. In addition to the website, Mexi-Go! publishes twelve magazines a year, distributed in Canada. They feature articles on the different areas of Mexico as well as on art, culture, living, golf and much more.
"After running Mexi-Go! for a year from Vancouver, BC, I found I was traveling to Mexico every month. By the end of the year, I had spent nearly six months in Mexico, away from my family," she says. "Looking at the real estate market in Vancouver, we decided it would be a good time as any to cash out and live what we were preaching."
A great place to live
Milne made the move to Mexico. "I chose Puerto Vallarta for a number of reasons. Like many other Canadian expats, I found PV to be central, easy to travel to and with great infrastructure. Everything you need is available in Vallarta and it's a direct four-hour flight back to Vancouver. It's one of the top three destinations in Mexico for travelers, and likely in the top five for long-term/full time expatriates.
"I love many things about this country mdash; the food, the warmth of the people, the great art and culture. The diversity of both the traditions and the landscape. Mexico offers nearly everything one could want — except maybe good ski conditions." [Editor's note: Last year, Monterreal in Saltillo opened the country's first year-round dry ski slope.]
"Personally, I appreciate being away from Canada with its growing conservatism, its declining environmental morals, it's over-zealous persecuting of the smallest infractions," she continues. "Mexico might not be perfect or even comparable on some of these issues with Canada, but it's a country undergoing positive change and growth. I see Canada taking ten steps back and Mexico undertaking the Herculean task of becoming a responsible first world nation in consideration of social and environmental policies. I guess it's the hope and potential that Mexico embodies now that attracts me at my core."
Raising a child in Mexico
Milne's ten-year-old son spoke almost no Spanish when they arrived. "We've had some challenges," she confides. "We are now settled in a very family-oriented neighbourhood with tons of kids around and I feel like this will make all the difference.
"In terms of language, he's coming along and this year we are changing schools so he will have bilingual lessons, which should ease some of the pressure. The system here is different and my advice would be to stay on top of the school, particularly if they don't deal with many non-Spanish speaking families. A tutor and extracurricular activities would be good too."
Mexico for Canadians
Canada is Mexico's second largest trading partner, sees over 1.7 million Canadian travelers each year and is Canada's number one international retirement destination.
"I believe Mexico is a wonderful option for Canadians," Milne affirms. "Financially it's an excellent time to bring your money to Mexico. The exchange is near its highest point. Real estate is still a buyer's market and there are plenty of great deals!
"Mexico loves Canadians. It has an excellent relationship with Canada and warmly embraces Canadians. There are tons of expat enclaves where you can go to experience the warmth and hospitality of Mexico but still have poutine or roast beef dinners with apple pie.
"Mexico is easier to navigate from a taxation perspective, and the rules of residency are much kinder than in the USA. If it's a choice between the US or Mexico (and let's be clear, I'm biased), I say Mexico.
"The US real estate market is still underwater and in some locations, it will take years if not decades to come out the other end. Buying property anywhere has its downfalls but — all things being equal —I advocate for all the wonderful and different experiences Mexico offers."
Mexi-Go! Expo — Connecting Mexico to Canada
A savvy businesswoman, Milne sees the need to share the good news about Mexico living. The first Mexi-Go! Expo will be held in downtown Vancouver, BC on September 7 and 8, 2012 at the Vancouver Convention Centre. It takes place in conjunction with the city's popular MexicoFest events.
Visitors will meet travel and business professionals from various regions of Mexico and learn firsthand about destinations and resorts, real estate, investment and tours. Have you ever wondered about doing business with Mexico or in Mexico? Experts at the Mexi-Go! Expo can answer your questions. Learn about medical tourism facilities, sample Mexican cuisine and soak up the warm Latin culture.
"The Expo is so exciting and I can't wait to see it grow into an institution," Milne confides. "We want Canada to embrace all that Mexico offers and we strongly believe it is important to understand the many levels of life in Mexico. I am constantly amazed in this country by the diversity of lifestyles, environment, culture, food etc. It's important to share this with Canadians so they can really embrace this country.
"Getting old and retiring to the couch is an option. But another option is picking up your clubs and playing out the rest of your years on a golf course. We can do that anywhere — including Mexico — but embracing our lives and broadening our experiences while benefiting from the relatively lower cost of living of life down here will keep us engaged and involved. It can provide a much happier, fulfilling life. I know travel brings so much into one's life and, if we can show one person that Mexico is the place for him or her to experience this fulfillment, then we're on the right path.
"Me, I'm not old enough to 'retire' yet but the experience of living here is providing me and my family with the same benefits. Our minds are being tested. We learn and experience new things constantly. As a result, we are more open to challenges and pleasures."
For more information on Mexi-Go!, visit the website or contact Madeline Milne.
Published or Updated on: August 20, 2012