Photo Gallery: Expat living in Mexico: Xalapa vs. Ajijic
Reports written some years ago about Jalapa, (or Xalapa as the locals prefer to spell it) Veracruz in MexConnect caught my eye. These tout the pleasant climate, cultural attractions, the presence of universities, lack of foreigners, and metropolitan character. My wife and I thought it would be a pleasant contrast from Ajijic where we live year-round. In Ajijic the foreign population is significant, English is widely spoken and the atmosphere is that of a village.
We wanted to find out if Xalapa would be more suitable for us as compared to Ajijic. The articles suggested it would be a good choice only for someone who speaks reasonable Spanish and could survive without an expat support network. That seemed to suit us. Patricia does not speak English and I have about a 75 percent command of Spanish. I liked the appeal of exclusively speaking Spanish so I can become fluent and attending classes taught in Spanish at one of the universities. Patricia liked the idea of not being greeted in English as she walked though town or having menus written in English presented to her in restaurants. This is not to say we are unhappy in Ajijic. It's just not all we wanted.
Xalapa is a metropolis with similar trappings of Guadalajara, but without the drawback of being the second largest city in the Republic. Anyone living in Ajijic has to make trips into to Guadalajara for concerts, serious nightlife and any important shopping. Ajijic simply lacks these things. These trips and Guadalajara's traffic can get tiresome. In Xalapa, however, everything is right in town, including major shopping malls, concert halls, universities and museums. In other words, it's a full-blown city.
Xalapa
So we left for a ten day stay in June 2009. Friends of Patricia's, who are Jalapeños, showed us around. The downtown area is clean. Parks were well maintained. It was green and lush, overall living up to its reputation as a city of flowers. I had been told my years in Seattle would prepare me for the rain in Xalapa, but the threatened drizzle never materialized. During our stay, the weather was virtually without rain, very pleasant with cool nights and warm days. Air conditioning was absent in the homes we visited.
And we did view more than a dozen homes in the Animas and Marquesa colonias, attractive areas in the southeast of town. A brand new house that caught our fancy was located a stone's throw from Club Britania, a country club in a park-like setting, whose membership fee was within our reach. The asking price of the home was $2,500,000 pesos (about $188,000 dollars at the June 2009 exchange rate) for a bit over 2,200 square feet. The same house in Ajijic would have been $250,000 dollars easily. We saw similar savings of 25% or more repeat itself during our search. Not only were housing prices lower, but they were in pesos, not dollars, as is the custom in Ajijic.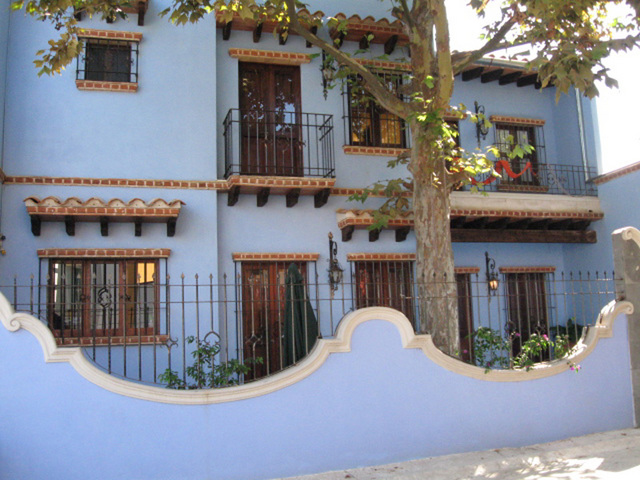 True to reports some years ago, we saw very few foreigners during our stay. According to one of the Internet sites mentioned below, there are about 200 foreigners in Xalapa and about 200 in Coatepec and Xico. Certainly, these are insignificant numbers, given the total population.
The sites I discovered (and there could be more) after returning to Ajijic are vivaveracruz.ranchocaypso.com and [email protected] where foreigners living in the area meet to discuss things in English. They are a good source of information on how to get by in Xalapa. So, the Internet may be the support network that other reviewers and I failed to see. We forgot we live in the Information Age.
We were looking for the traditional support network of the American Legion, a newcomers club, or an American or Canadian Society. These are found in the major retirement locations elsewhere in Mexico and offer, in varying degrees, a meeting place, social actives, advice to new arrivals, courses in Spanish, companionship and certainty of a conversation in English. The foreigners in Xalapa seem content with an exchange on the Internet.
These self-anointed Jalapeños seem more independent than expats who settle elsewhere in Mexico. They seem proud there are no centers where they congregate. Not all of them, however, speak the flawless Spanish I was expecting. I encountered some postings where Latina wives are the expats' mouth pieces when under pressure. I'm familiar with this tactic myself. Some seem to get by with little Spanish. A couple of postings asked for names of English-speaking doctors and lawyers in Xalapa, clearly suggesting expats without fluency. So, Spanish, while useful, many not be required there.
Xalapa does have one drawback: a serious traffic mess. Our cabbies and Patricia's friends were quick to list the problem. The trouble is the city's hilly topography. Roads simply cannot go directly from point A to point B. Streets twist between the city's hills. This gives it a certain charm, but the narrow streets frustrate traffic flow. The roads cannot handle the volume of a million (unofficial population) or even a half a million people (official figure). The city has projects underway to ease the problem, but they can't overcome the topography or keep up with the growth. For me, teeming traffic in Xalapa is similar to that of Guadalajara, a metropolis at least four times more populous.
Sightseeing near Xalapa
For sightseeing we visited three standard tourist attractions: Coatepec, Xico and El Lencero, Santa Anna's home.
We found Coatepec, officially one of Mexico's magic pueblos, a bit like a suburb of Xalapa. Xalapa's sprawl has made it a little difficult to discern where the city ended and the pueblo began. Once you get to the plaza, however, it takes on a definite pueblo feel. The smell of coffee beans being roasted for market was wonderful. It permeated the southern part of the pueblo where we were shown a new housing development that was said to have some foreigners. The houses were very attractive and prices seemed a bit lower than in Xalapa.
A far more magical place is Xico, a few miles south of Coatepec. It has the feel of a pueblo, not a suburb. Its further distance from Xalapa has staved-off development.
As a Mexican, my wife recognizes the archetypal pueblo when she sees it. For her, Xico, rather than Coatepec, should be on the list of magical places.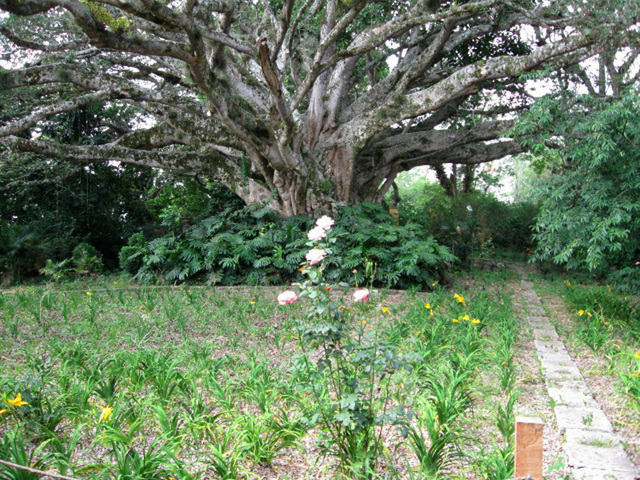 You should not miss El Lencero, General Santa Anna's former hacienda off Highway 140 a few miles out of town on the way to Veracruz. Because of the preserved colonial grounds and buildings, it is often used in films and telenovelas. The enormous swimming pool is worth a look, possibly built with bribes given Santa Anna by U.S. General Winfield Scott during the Mexican-American War. There is a huge ancient fig tree, whose garnered appearance you will want to capture on film. There were few sightseers there when we visited. We had almost a personalized tour.
Opinion of Xalapa
So, Xalapa does live up to the praise given by other reviewers. It has charm, culture and climate working for it. It offers true city living, but with traffic worse than it should be. Housing is quite reasonable. The lack of foreigners is a definite plus for those looking for an "authentic" Mexico.
Here is an important point: Despite the charms and low costs noted by us, by Alan Cogan writing in these pages in 1998 and by Lee Harrison in 2000, Xalapa has not attracted a meaningful population of expats in the intervening years. Mr. Cogan would be just as puzzled by their absence today as he was four years ago. Does this say the language barrier and lack of a traditional support network hinder the inflow of expats?
I think not. Xalapa is simply under the radar screen. Most foreigners considering a move to Mexico don't know a thing about Xalapa. San Miguel de Allende, Cuernavaca, Ajijic/Chapala and Puerto Vallarta get the press and have the momentum. Xalapa has nothing comparable. That's likely the reason for the relative lack of retired expats there. And those folks there aren't anxious to see it discovered. So Xalapa remains largely undetected.
The City of Veracruz
To get to Xalapa, we had taken a direct flight from Guadalajara to Veracruz and then about a two-hour bus ride. Thus, we had to retrace our steps to Veracruz to get home. Veracruz was sufficiently attractive that we wanted to spend a few days there before our return. We stayed in a fine old hotel that fronts the main plaza of Veracruz. On Thursday though Sunday, the city's orchestra plays danzón music there. Dance clubs come to practice their steps and welcome strangers. It's all free. We literally stepped out of our hotel and on to the dance floor. We got many helpful tips from club members. There is another fine hotel (where I have stayed) on the edge of the plaza, so one could easily plan a long weekend in Veracruz learning danzón with a dance floor at your doorstep.
Veracruz has a lot going for it. Like Xalapa it has charm and culture. Traffic is reasonable, even calm by comparison. The weather isn't as nice, but I have not experienced steamy tropical conditions in my occasional visits. Veracruz would be a good study as a retirement destination.
I couldn't resist calling a realtor to show us around. I have found using a realtor an excellent way of getting acquainted with a new city. Have the experts do the driving, show you the best areas and get to see what your money could buy if you were to move there. I always explain our interest is only exploratory.
We looked at houses on the southern edge of town, near and just past, Boca del Rio. Houses did seem more expensive than Xalapa, considerably more if they were close to or had a view of the ocean. At this point, however, we had lost our house-hunting fervor and were ready to return home. So we packed it up and headed back, wiser and more appreciative of Ajijic, but still with an itch for exploring other alternatives for living in this wonderful country.
Published or Updated on: January 1, 2010