Mexico Connect Forum Discussion Threads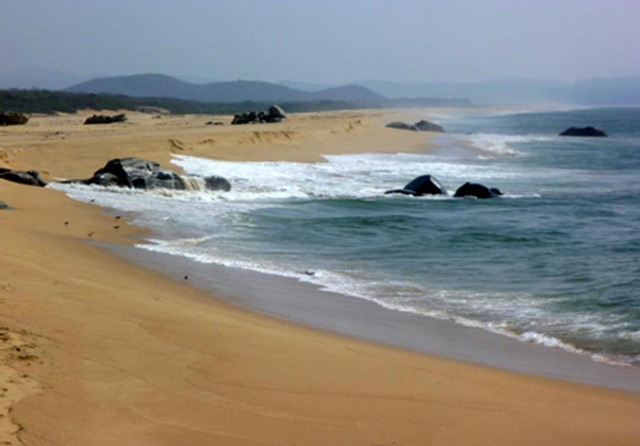 Posted by Tim Bowen on July 12, 1999
I am going on my honeymoon in 30 days, and I was told by someone who just returned that the beaches at Puerto Vallarta were not very nice to visit. I was told that the beaches were very pebbly and that there was dog crap and garbage all along the beach. The person said that they spent all of their time at the pool because it just wasn't very nice to be at the beach, and that you couldn't really do much swimming there. Can you help me out? Should we spend extra money and go to Cabo or Cancun, or are the beaches really not bad? Please help. Thanks.
Posted by Linda on August 08, 1999
We have been to PV several times, and are going back next month for 2 weeks. The beaches are not the best Mexico has to offer, but if you stay at the La Jolla De Mismaloya Resort, you will be on the best beach in the bay, and it is quite nice. The water at some beaches is not clear, due to the 5 rivers that run from the mountains down to the sea. There is no pollution. The beaches at the Marina area are sometimes called dirty, but they are simply located in an area that has a lot of driftwood and other "ocean debris" washing up on a regular basis, and not much can be done about it. For that reason, I do not recommend the Casa Magna (Marriott) or the Velas Valarta Resorts. If you want to stay in Nueva Vallarta, just 15-20 away, the Paradise Village is another 6 star resort, fit for a honeymoon, with a wide, clean beach that is cleaned each morning. I suggest that the people who think the beaches are "dirty" are staying at budget hotels (very risky for an important vacation) and maybe have not visited all that PV has to offer. It is a beautiful resort with more of a Mexican flavor than most other resort towns on the Pacific Coast. Cancun is awesome as well, and of course, the beaches are wonderful. Of all the great hotels there, there are only 3 or 4 that I would recommend. As for Cabo, we don?t go there much anymore. In the past 20 years, it has gone from a sleepy fishing village to an overcrowded party town, lacking many of the public services that they should have put in place as the town grew, had the government not taken all the tourist dollars and sent them to other areas that they wanted to develop. Still, it is a very fun time, but for a honeymoon, I think not. Stick to PV or Cancun. If I can offer any other suggestions of where to stay or what to do, Email me at [email protected] We go at least once a year to Mexico, and every 5 years to the Caribbean.
Posted by motherhubbard on July 22, 1999
Puerto Vallarta beaches are definitely not as pretty. The sand is not as fine and the water is not particularly clear. Cabo has very nice beaches OUTSIDE of Cabo along the corridor. Cabo itself is like southern Ca. moved south. Kind of disgusting to me. I just returned from Akumal which is absolutely beautiful for sand, water, and snorkelling. But the upshot is that August is the most rainy and humid month on the Yucatan Peninsula. PV will also be fairly rainy but Cabo would still be nice. It is an arid region. If you are looking for party hearty atmosphere you can't beat PV. Cancun is a mecca for all types of activities. Akumal pales in comparison although you are not far from Playa del Carmen; a much more laid back environment than Cancun. Just remember, no matter where you go, it's summer and the heat and humidity are killers at many of the mainland resorts.
Posted by Zach Thompson on July 14, 1999
Hey Tim,
Congratulations on your wedding! I have to agree with everyone about Puerto Vallarta's beaches downtown. They are rocky but generally very clean. There are beaches in the downtown area such as Playa Los Muertos and Playa Camarones, which are nice. Los Muertos is a really nice sandy beach. Mismaloya, south of town, has a pretty beach but the size of the sand grains can be annoying and it reminds me of Margarita Salt; big and scratchy. Many places "around" downtown Puerto Vallarta have some pleasant beaches, some of which not being too crowded. North of PV there is the town of Bucerias, which has the best beach in the whole Bay of Banderas, in my opinion. The sand is fine, creamy, white, and as you'll see in the picture below, and there isn't a gob of tourists all the time. Bucerias has many accommodations, many very reasonable. It's very quaint and the people are very nice. What's nice is, it's away from downtown Puerto Vallarta so you can have a peaceful time but yet, you're not too far away from PV so you can still go into town and enjoy its shopping, restaurants, and other exciting interests. Also, you could just take the bus to Bucerias and see the lovely beach and remember, all beaches in Mexico are public. Check out the picture that I took when I was in Bucerias in the spring of '98. Tons of palm trees, beautiful water, and quiet sandy beach. Good luck!
Posted by LM on July 14, 1999
The advice posted here is accurate with regards to PV's beaches. However, for the price of a short water taxi ride from the main pier, you can visit some great beaches like Yelapa, to the south of town. As far as the beaches being polluted; I haven't experienced this. Even on the main beach in the old part of town it always seemed fairly clean. I suppose that over the real busy times like Christmas and Easter there may be a problem with trash being left around, but it always seems to get picked up. The long time travellers that I know, who, if they must, go to a Mexican resort, invariably pick PV. Manzanillo would also be a good pick.
Posted by Michael Savage on July 14, 1999
After a decade of travelling up and down the beaches of PV, I have to say that they aren't in the league of some other Mexico beaches.
For quiet beauty, I guess you can't do much better than Akumal, just south of Playa del Carmen, again, just south of Cancun. Cancun is ritzy 5.00-a-beer tourism, with malls and all.
Cabo's beaches are usually quiet. Especially in the San Jose del Cabo area, but that's because it's so breezy, your skin can get worn off in the wind :>)
PV's beaches are busy, but if you spend the day and make a trip to Destiladeras, you'll see that even a major resort like Vallarta can harbour some gems! You'll often see the statement that "Vallarta is the most "Mexican" of the Pacifica Resorts." Certainly, it is one of the more relaxed, although it (sadly) has spawned "Hooters" and "Planet Hollywood".
If you do end up in Vallarta, try spending a day at Mismaloya beach – there are some great little restaurants there (Arturo's "Ramada") is one. Pull up a deck chair, and for the price of a few beers, it's yours for the day. You can walk up to the ruins (now restored) of the set from "Night of the Iguana" and then walk back down for curried fish at Arturo's – DEEELICIOUS!
All of the resort areas have their own beauties, and I've never met a beach I didn't like, for some reason.
Hopefully, this will be the beginning of your trying them all!
Happy Trails,
Michael
Posted by LR on July 13, 1999
My wife and I are beach people. We have not been to Cabo, but if you are going to stay at your hotel only, then Cancun (except it is the party capital of the Caribbean, and is crowded). There are many scenic, romantic beaches south of Cancun (but flat). The water is incredible. If you go there, don't miss Casa Cenote, Akumal, Tulum or Cozumel (the eastern shore of which is incredibly beautiful, but isolated and barren). If you like some adventure, charm and scenery, then PV. There are many beautiful tropical set beaches with jungle draped mountains in the background. The Rio Ameca at Nueva Vallarta causes the water to be off color during the rainy season (now). If you are booking a trip, stay on the south side of Vallarta. A few miles north or south of PV there are many romantic, clean, beaches. There are also many nice villages to visit (Mismaloya, Bucerias, Punta Mita, Sayulita, Playa San Francisco, all have various and different beaches). In PV you can experience some of Mexico's charm. My advice, go to PV, stay away from the tourist traps (El Eden), rent a car, take a taxi, see some sites, eat some fresh seafood in a beachside palapa restaurant, don't stay in your hotel the whole time (just long enough). Congrats!
P.S. We are going back for a week in August.
Posted by stu gibbs on July 13, 1999
My advice would be to try Manzanillo – fab clean beaches, friendly people and three or four top hotels on the beach to choose from.
Posted by Joseph on July 13, 1999
Recommend you go to Cancun for the white sand beaches and sapphire blue of the waters. Check with your travel agent for packages to Cancun. I prefer PV, but I am not going on a honeymoon when I go to PV. Good luck.
Posted by John Cummings on July 13, 1999
Puerto Vallarta is certainly my favorite of the 3 tourist areas mentioned, but NOT for the beaches. If beaches are what you are after, then Cancun would be first and Cabo San Lucas second. There are some beautiful beaches between La Paz and Cabo San Lucas. Puerto Vallarta's beaches leave a lot to be desired.
John
Published or Updated on: July 1, 1999