An original short story set in Mexico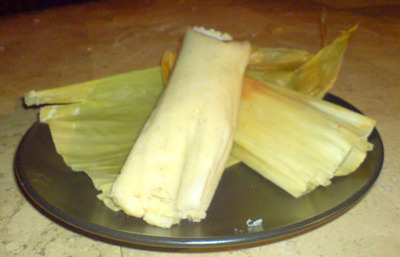 As Michael stepped off the bus at the edge of Refugio de María, he felt clean, enthusiastic, like a boy on a new adventure. He threw the straps of the large green pack over one shoulder and began trudging the dusty stones toward town.
When he finally found a couple of rooms to rent for almost nothing on a side street named Miguel Blanco in the village of Refugio de María in the tropical mountains of central Mexico, Michael Beauregard felt something inside of him begin to change. Having already reduced life to the essentials, he immediately began to feel at home, but he also began to feel something he had not felt in a long time – happiness.
Standing on his balcony in early evening, leaning on the wrought-iron balustrade and looking at the dusty street just below, Michael watched with the beginnings of affection the life of the little village living itself out. Although a phone station was available just off the plaza, there were as yet no individual phones (and needless to say no internet connections either) in Refugio de María. As Michael stared at his largely useless laptop, he remembered the scene in Faust where, having sold his soul to the Devil and desperate to buy it back through whatever means possible, he offers to do the most difficult thing. Faust shouts, "I'll burn my books!" Michael was amused at this thought, thinking a modern Faust might reclaim his soul by shouting: "I'll cancel my internet connection!"
Actually the laptop itself was not useless, but here it simply could not be connected to the Internet; it no longer served to tie him to the sophisticated world beyond Refugio de María, to the world he knew in Denver, Colorado; it no longer could connect him to news of everything that happened in the world, in fact, he often felt, to news of everything that had ever happened in the world. Still, if he chose to, he could use his laptop to write something in English in this tiny community where no one spoke English, and he could stand on his balcony and read it out loud and no one would particularly care.
Back in the states, the more people wanted to connect with him, the more disconnected Michael had felt. He was tired of hiding out in coffee shops for a few minutes of peace, only to be interrupted by people who insisted he wanted their company, and sometimes they were total strangers. It seemed the whole country was addicted to watching re-runs of Friends while wishing they had friends.
Waking up to several dozen insignificant emails each morning left Michael feeling tired and disconnected even before he began the day. He remembered the message on the bulletin board of a Unitarian Church in south Denver. "What would you do if this were the last day of your life?" Well, he sure wouldn't spend it answering or deleting meaningless emails.
Those daily demands that diverted so much of his energy began to disappear four months ago when he had first moved to Mexico, although for the first few weeks, even the memory of those demands would rise up inside him and make him feel depleted. Now, as Michael stepped off the bus at the edge of Refugio de María, he felt clean, enthusiastic, like a boy on a new adventure. He threw the straps of the large green pack over one shoulder and began trudging the dusty stones toward town.
The knock on his door was gentle and polite. His first visitor.
The widow García who had rented him the two upper rooms in her quiet Mexican home spoke to him in Spanish.
"Señor, my daughter and I can also prepare meals for you when you do not want to cook or eat out."
"Gracias, Señora García. I know that from time to time I would like that," he said in his own adequate Spanish.
"I have here three tamales for the Señor to eat this evening." She walked in and placed them on the ancient wooden table.
"Muchas gracias, Señora. I like tamales very much. Did you make these?"
"My daughter María Elena made these, Señor. I taught my daughter how to make them a long time ago. She loves to make tamales. It is her life."
"Tell your daughter, please, that I will enjoy her tamales very much."
"Gracias, Señor," she said as she backed out of the room.
"Gracias, Señora."
Michael studied the three tamales so neatly wrapped that rested on the terracotta plate. Small blue flowers bloomed around its border. This simple plate seemed at home on the only table in the tiny room. Like the plate, the walls were trimmed in cobalt blue and painted a dusty gold. And like the table, the bed in the other room was small, more like a metal cot, but certainly comfortable when he stretched out on it. The refrigerator was only four-feet high, but adequate for milk or beer, and most days, like his neighbors, Michael would purchase everything fresh in the street markets. Next to the refrigerator was a cabinet with a two-burner hot plate on top.
The four identical chairs arranged around the table were made mostly of leather and sticks and lovely dark rose slats, bound together by some sort of sinew or strapping in the style the Mexicans called equipal, after the Aztec word for chair, icpalli. Michael scrunched down into one of the chairs, felt the old leather comfortable against his arms, and examined again the three tamales. Each was neatly tied with a charming ribbon, itself made out of a narrow strip of corn husk.
As Michael began to untie the first one, there was another knock on the door. Señora García entered with a pitcher of limonada. He realized the señora had gone back down stairs to squeeze some limes. How good it tasted. How quickly it seemed to dissolve the accumulated residue of years of Diet Pepsi and Diet Coke and bad coffee. He could feel the lemonade on the very back of his throat, as if the taste buds extended themselves that far for special occasions.
The tamales themselves were filled with shredded chicken and spiced with peppers. It is good to eat good food alone, Michael thought, when you do not have to separate yourself from the experience of the food to listen to and to respond to a dinner companion. If he was ever involved with another woman, it would have to be a quiet woman, a sensual woman who liked a simple life of tamales and limonada, and a sense of color, and long kisses late at night, who did not need to complicate life with too many words.
Darkness in the tropics descends fast. It is only evening, but then, suddenly, like a blind being pulled down, it is night. Michael stood on the balcony and began to unbutton his shirt. He was almost hidden in the jasmine that wound voluptuously through the hearts in the iron bars he leaned upon. He looked up and down Calle Miguel Blanco. A young woman with a left foot that twisted sharply inward, a defect he had seen in several villages in the central mountains, was working her way down the middle of the street. She carried a couple of large pots and was singing sweetly, "Gracias a la vida… gracias a la vida." He remembered how much he had loved the old Joan Baez version of that song, written by the Chilean musician, Violeta Parra. Michael raised his hands into the night air and to no one in particular said softly, "Yes… gracias a la vida."
On the iron cot, which probably pre-dated the Mexican Revolution, Michael stretched out, naked, loving the feeling of a new life rising up around him, beginning to fold him into its sweet arms, a life still mysterious to him. Tonight his inner life and his outer life seemed at least to be in the same room. With that uncomplicated realization drifting through his body, Michael fell into what might have been the most profound sleep of his adult life.
In every rural village throughout Mexico, roosters always wake you at dawn and, if it is a fiesta day for roosters, sometimes long before that. But this first morning Michael, having fallen asleep shortly after night fell, was already awake before dawn. The joy of waking up not needing to be anybody in particular made his whole body feel light and happy. He looked at his arms and legs. He had not really seen them for a long time. He wanted to get close to them again. He held his hands up in front of his face and said, "Hello, old friends, how have you been?"
Today there was no list – "Things to Do Immediately" – waiting for him. There was no convenient telephone here and almost no mail service. The only sound to finally break the early silence was one of those roosters raising his confident voice to the day, loudly announcing, "This is where I belong!" Michael smiled at the thought, happy that this first morning he had beat that rooster to this same realization.
Michael checked his leather wallet, tooled with the Mayan calendar that he had picked up at the tianguis, the street market, in Chapala. He counted $5,000 pesos, around $500 U.S. dollars. In a pouch not much bigger than a business envelope that he had picked up in Oaxaca – a rustic red, embroidered with rich green and gold curlicues, like a money bag for gypsies – he had stashed away another $20,000 pesos, almost $2,000 U.S. dollars. He had enough to live in María de Refugio for many months and, with the ATM card tucked into the secret pocket of his journalist-style vest, he could live here forever. When he needed to, he could walk the winding road to the highway where he could catch the bus into Chapala and drop into Banamex or Bancomer or Soriana to use the cajeros automáticos, the ATM machines.
Michael had not planned to "retire" in Mexico but to "live" in Mexico. Each additional year in the states, he felt like he was less and less alive, something vital sapped by outside forces that demanded his attention and his energy. Although he loved much about Colorado, he loved his own destiny more. He was only age forty, and he considered himself very lucky.
Twelve years earlier he had purchased a nice home in south Denver with a deposit he had been accumulating since college, and only two years ago he had sold that same house during the Denver boom for a profit of more than $200,000. The day of the closing, he drove down Happy Canyon Road to the brokerage in the Denver Tech Center, told them he was resigning without further notice, walked out, took off his dark red power tie and tossed it into the trash receptacle in the lobby. A few days later, in his on-line account, he invested well over $200,000 in a portfolio of Mexican mutual funds, packed up his Ford Explorer, a few clothes, four boxes of favorite books, his laptop, basically everything that he still wanted to own, and headed south. That was four months ago. Michael now realized that, although he was by no means rich, by balancing aggressive funds with conservative ones and by living simply he would never really have to return to the States.
Starting out, Michael first took a long drive south along the Pacific coast and then up to Oaxaca, where for his first month in Mexico he rented a simple room and immersed himself in the rich Indian life of that large city. Heading back up the coast, a slower journey this time, he revisited more thoroughly some towns he had simply driven through on his way south: Acapulco, Zihuatanejo, Manzanillo, Barra de Navidad, and the fabled Puerto Vallarta, interesting but no longer on his list of possibilities. After a few days of fighting the mad traffic of Vallarta, he turned away from the coast up the winding road to Guadalajara in the central mountains. From Guadalajara he headed east, to other colonial cities and towns, like San Miguel de Allende and Guanajuato and Morelia and Pátzcuaro. Pátzcuaro was close to the place he had been driving toward in his imagination. It was in Pátzcuaro, on the Indian island of Janitzio, that Michael almost fell in love with a woman with gold flecks in her brown eyes.
Now, finally, he had arrived at the village of Refugio de María, near Lago de Chapala, the little community he realized he had been seeking (and out of all of those he had considered it was the only one without a single internet cafe). In each of those other cities and towns he had discarded more of the few things he had carried with him. Most importantly he had dispossessed himself of those things he had not been able to touch, things deep inside, that had been working their way out at last, like splinters festering a long time.
The day he discovered his village, Refugio de María, he carried his few remaining possessions up to his two rooms and then, almost on a whim, he drove his car into Chapala where he sold it (and he liked the coincidence) to a Colorado woman he had met at the Monday street market, agreeing to much less than it was worth. He then made a few purchases, stuffed them into his pack and, filled with a joy he had almost forgotten, Michael stepped up onto the old bus for his first journey back to his village.
The question he woke up with, a common one every expatriate has felt, was: What would he do now that there was nothing he needed to do? Sipping the rich Chiapas coffee he had prepared on his two-burner stove, he settled back into one of the leather chairs. The only real task he had set for himself was to continue, step by step, to become fluent in Spanish. He had studied Spanish in college years earlier, and more recently his evening diversions included night classes in conversational Spanish. Since moving to Mexico, he had made rapid progress. He avoided gatherings of other expatriates and spoke almost exclusively with Mexicans. This morning, after several hours of study followed by a delicious nap, Michael stretched, stood up, and walked down the steps to the first floor. It was almost noon.
He looked into the kitchen and said "Buenos Días" to the widow García. As the widow sat at the table busily working on corn husk dolls, a woman in her mid-twenties stood at the counter stirring spices into a large bowl filled with masa flour. Corn husks were soaking in another bowl.
The young woman's lips were sensual and full. Michael decided immediately her Indian face was beautiful… her broad nose, the tiny freckles high on her cheeks, those dark eyes filled with the mystery that was Mexico. As she turned toward him, her breasts pressed against a simple blouse embroidered with delicate flowers. Her left foot was twisted inward.
"Señor Beauregard, this is my daughter María Elena. She made your tamales."
Bowing formally, Michael greeted her and thanked her. María Elena seemed to be playfully appraising him.
"Señor Michael," María Elena boldly offered, "I make tamales and I sell them evenings in the plaza. I also sell atole. During the afternoon, usually with my mother's help, I make the tamales and the atole. In the morning I have time to be with you.
"Be with me?"
"Yes, I want to be your cleaning lady."
Michael wanted to laugh, thinking of the way she had phrased it. He was also thinking of his two tiny rooms and his own long-established tendency to have things simple and organized. And to do his own cleaning. Yet….
"How lucky for me! I was going to look for a cleaning lady this very morning."
"Good, I will begin tomorrow."
Wanting both to stay and to leave, Michael announced he was going to take a morning stroll through the village. María Elena stood poised with a can of cumin in hand, and then suddenly she said, "I will be happy to walk with you today… to give you a tour of our village and to properly introduce you to our people.
The widow García looked up, both surprised and delighted at her daughter.
"I will help you finish your tamales when you return," she said to her daughter.
Later that afternoon as Michael lay resting alone on his iron cot, he realized that mid-day morning walk might have changed his life. He loved moving slowly through the village with María Elena, and by the time he returned, he even found sensual the easy sway of her body as it accommodated itself to her unusual foot. As they entered the little shops, many of them simply created in a section of the home – a room that opened onto the street – Michael witnessed how the villagers cared for María Elena; he also sensed they were studying him as well, not with suspicion but with intelligent eyes that looked into him while their faces were smiling. He thought he would come to like all of them. He hoped he would become one of them.
"As you can see, I still live with my mother," María Elena had explained. "When I was a little girl, I was unable to run and play as well as the other children; but at night at home I would dance and dance and dance. I always wanted to be a dancer, and I dreamed one night I was a dancer, famous all over Mexico. But the boys never wanted much to dance with me at our street fiestas, even though their mothers would push them toward me."
Michael wanted to feel sorry for her, but her strong expression said he should not. She was simply telling him the facts of her life.
"Most of the young men didn't want me. But God wanted me to be born. And he made me exactly the way he wanted me to be, just like this in this little village of Refugio de María. Right here in the heart of Mexico."
Yes, Michael thought, here in the "heart" of Mexico.
By the end of the first week, Michael had walked with María Elena each day, usually shortly after she cleaned his tiny quarters, making his bed and washing the two or three cups and plates he had used the previous day, along with some careful dusting and sweeping. By the end of the second week they would end each evening leisurely cuddling and kissing in his room, curled like tropical vines around each other. Michael had realized years earlier that Latin women, often because they were hesitant to commit themselves further, had perfected kissing to a much higher degree than most of their counterparts to the north. It was as if all of their longing for a sensual life – years of longing – had accumulated in, had swelled up in their lovely, sultry, accomplished lips. When María Elena slipped out to go back to her own room below, Michael did not feel rejected, did not feel like she was a tease, did not feel unsatisfied. On the contrary, it was a wonderful experience, complete in and of itself. In those slightly parted lips he felt he had discovered the One True Church.
In these morning walks, he was also beginning to know the village. Good people like Padre Paco, who had almost become the middleweight boxing champion of Mexico, and whose organization, "Boxers for Christ," claimed over a dozen members throughout the states of Jalisco and Nayarit. Padre Paco liked to walk though the streets of Refugio de María carrying a substantial metal cross that he swung out as he spoke, sometimes jabbing toward sections of the village, sometimes jabbing straight up toward a higher village, presumably the Heavenly one. Or the young and pretty María José Navarro, whose recently opened restaurant, The Jesús Café, had already become a huge social success, and perhaps a modest financial one. The Jesús Café was named after her beloved father Jesús who had been shot one Sunday afternoon by Texas ranchers while he was heading north to earn money to open this very café. Old Tomás still ran the little hardware store that his family had had for several generations. And there was the butcher, Abram, whose shop was always closed on Friday and Sunday but who on other days in early morning could be seen carving pieces of beef fat off the carcasses in the back of his old brown truck and tossing them to the patient dogs gathered around him. "You never know," Abram liked to say, "one of those dogs might be a saint in disguise, come back to see whether we are trying to live good lives."
And of course there was Ignacio. Ignacio's parents still had high hopes for him, even though he did not learn to speak a word until he was six years old. Ignacio spent his days smiling at everyone. He particularly loved to smile at María Elena and to walk a block or two beside her. Every few steps he turned his head to look back to be sure his home was still in sight. His mother often stood in the doorway waving. When at last a turn made it impossible for Ignacio to see his home, he always stopped, smiled at María Elena, nodded his head toward his home, and then headed back. Ignacio particularly loved to imitate exactly the way María Elena walked, turning one foot inward, in adulation rather than any sort of mockery.
To be continued….
Published or Updated on: April 1, 2008