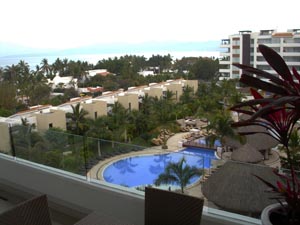 A winter condo in Palm Beach, a vacation house at Lake Taho or a summer cottage in the country… How about a beautiful villa on the beach in sunny Mexico? Who doesn't like to get away for extended periods? Better yet, to a place that belongs to us year-round?
But, although we're there as often as possible, there are long periods when these vacation homes are empty. We may spend from two weeks to a few months in residence, yet they cost us money 12 months a year.
Wouldn't it be great if that vacation home could be ours when we want it and bring in some added income, too? Well, it can.
The condo hotel in Mexico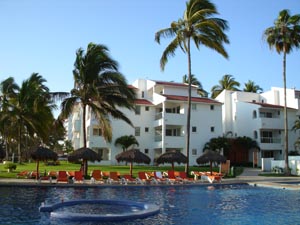 The condo hotel is an excellent option.
But it's not a time share.And it's not fractional ownership either.
With time shares, a person buys a certain number of weeks a year in a unit in the building or resort, but not necessarily the same one. Fractional ownership is more upscale, with the buyer usually selecting certain months of each year in a condo or villa, which he or she shares with other fractional owners.
However, the condo hotel is usually owned outright by the purchaser. They are usually located in desirable resort areas. These upscale apartments and villas are fully furnished and decorated, with all the amenities of a hotel. Yet, when the owner is not in residence, the developer rents it out for luxury vacations and both of you share the income in generates.
If you love the idea, you'll find properties available throughout Mexico, from Cabo to the Pacific coast to the Mexican Caribbean, and all points in between.
How does it work in Mexico?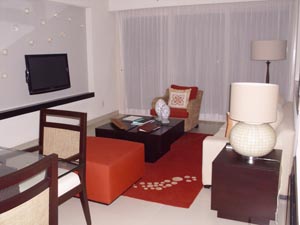 Fernando Gonzalez Ortega, VP of Operations and Project Director of Marival Group explains, "Normally when you buy a condominium, once the developer delivers your unit, their responsibility has been met. In a condo hotel, the operator remains responsible for upkeep.
"Every time they visit, owners find their units completely furnished and equipped. They furthermore have access to all the amenities of the hotel.
"In the condo hotel agreement, the operator is responsible for the condition of the units. Everything must be maintained to the level you would expect as a guest in a prestigious beach destination.
"As part of the rental program, gas, electricity, cable television, hi-speed Internet, and daily maid service are included, as well as access to all the activities and services we offer our guests. The idea is to generate income, as well as enjoy the time you spend in your property.
"Clients who invest in our residences become owners in our hotel as well as partners in our successful operation of more than two decades."
If you spend part of the year South of the Border, this is an excellent Mexico real estate investment. And if you live here your-round, the Mexico condo hotel offers you the comfort of a luxury vacation while it makes money for you the rest of the year.
Everybody wins.
Published or Updated on: May 26, 2012