Exploring the beautiful State of Nayarit
Are you looking for a unique and affordable vacation experience far from the world of all-inclusive resorts? Would you like to experience authentic Mexico at the same time? Then head right on down to the Riviera Nayarit! The following articles will help you to do just that.
Now that you have explored in general, here are some specific articles about specific places that entice you to visit them in person!
The indigenous peoples of Nayarit are the Huichol. Although a very private culture, that which they do share is rich with color, tradition and art.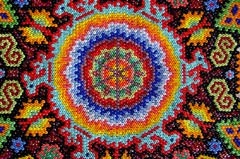 For dozens of articles and photo galleries related to the Huichol, see
Highlights include:
Published or Updated on: September 14, 2011