During the month of November . . .
1, 1542 The Fourth Expedition to Asia departs from the Pacific coast port of Navidad (now known as Barra de Navidad) under the command of Ruy López de Villalobos. This expedition reaches the Philippines.
HIDALGO RETREATS – BUT WHY?
2, 1810 In the opening chapter of Mexico's fight for independence from Spain, Father Miguel Hidalgo is leading his rebel forces towards a showdown with Spanish troops in Mexico City, when, for some unknown reason or reasons, he opts instead to turn back westwards towards Querétaro and Guadalajara. If only he'd continued eastwards, perhaps Mexico would have won her independence much sooner….
2, 1822 The death of the distinguished composer, Cenobio Paniagua, the first Mexican to compose operas. His two most famous operatic works are Catalina de Guisa and Pietro d'Abano.

3, 1792 The University of Guadalajara opens its doors. Its first students can choose between law, theology and medicine.
PRESIDENT WILLIAM WALKER??
3, 1853 An American adventurer, William Walker, invades Baja California, by way of La Paz, with the intention of declaring himself President of the "Republic of Baja California and Sonora". On that very same day, the U.S. and Mexican presidents are discussing the terms of sale of a portion of northern Mexico. Walker's plans are finally defeated December 30.
3, 1931 The beginning of the "spoken film" era in Mexico, with the release of the movie "Santa", directed by Antonio Moreno.
5, 1853 Mexico's first telegraph system begins with a line of 180km between Mexico City and Nopaluca, Puebla. The concession for the service was awarded to Spaniard Juan de la Granja.

5, 1864 French troops, commanded by General Felix Carlos Douay, take possession of the plaza of Colima.
THE DAY OF THE RAILROAD WORKER
7, 1907 Jesús García, "The Hero of Nacozari", dies while preventing a major railroad explosion in the town of Nacozari, Sonora. In commemoration of his heroic actions, this day is remembered each year as the "Day of the Railroad Worker".
8, 1899 In the state of Sonora, in the north of Mexico, Federal troops crush the "La Angostura Uprising" of Yaqui Indians opposed to the government of President Díaz. Most of the Yaquis who survive this massacre are transported to the Yucatán.
9, 1765 Andrés del Río is born in Madrid, Spain. He moves to Mexico to accept a post in the Mining School in 1794. Among his contributions to metallurgy are the opening of the foundry in Coalcoman, Colima, and the discovery of the element Vanadium.
11, 1889 General Ramón Corona (born near Tuxcueca, southern shore of Lake Chapala in 1837) dies in Guadalajara. Ramón Corona played important roles in the Reform War and during the French Intervention. Following the capture of Maximilian in Querétaro, it falls to Ramón Corona to formally accept the former Emperor's sword as a sign of his defeat.
12, 1651 Mexico's most famous female poet, Sor Juana Inés de la Cruz (see April 17 entry) is born.
12, Every year. Postman's Day. To ensure good service, don't forget to leave "a little something" in the box provided in your local Post office!!
13, 1810 In support of Miguel Hidalgo, another priest, José María Mercado from Ahualulco, takes up arms. In the following months, Mercado seizes the city of Tepic and the fortress and port of San Blas.
13, 1838 Admiral Charles Baudin of France arrives in Veracruz with a demand for 600,000 pesos, among other things, for damages caused to a French baker's shop in Mexico City. This incident provokes the so-called Pastry War between the two countries.
15, 1659 (some say the 19th). Irish cleric, Lombardo de Guzmán, is burned alive in Mexico City after 17 years in jail. Lombardo de Guzman's intentions had been to make Mexico independent of Spain, and to make himself King.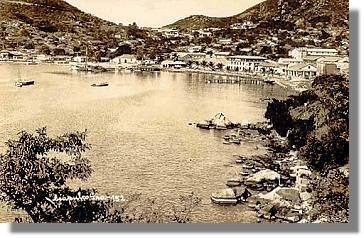 16, 1961 The coast of Guerrero is battered by Hurricane Tara. The storm results in 500 deaths and thousands are made homeless.
18, 1825 Mexico has gained independence in 1821 but on this day the last Spaniards to resist the independence movement, the garrison of San Juán de Ulúa, Veracruz, finally submit to Mexican forces. They are subsequently "exported" to Havana, Cuba.

19, 1917 Pedro Infante, who will become one of the country's top cinema and stage stars, is born in Guamúchil, Sinaloa. Infante makes more 45 movies, including "La vida no vale nada" ("Life isn't worth anything") before being killed in 1957 when the plane he is piloting between Mérida (Yucatán) and Mexico City crashes.
THE COUNTRY REVOLTS!
20, 1910 The formal beginning of the Mexican Revolution, initiated by Francisco Madero, following the Plan of San Luís. Diverse groups across the country take up arms in support. Exactly six years to the day later, Francisco Villa (with a stockpile of more than a million cartridges) re-attacks Chihuahua. After four days of fierce fighting, Villa takes possession of the city.
21, 1564 Another expedition sets sail from Barra de Navidad for the Philippines, led by Miguel López de Legazpi and Andrés de Urdaneta. Two years later, Urdaneta becomes the first sailor to find the direct return route, thereby establishing the route that will be successfully used by the Manila Galleon for years to come.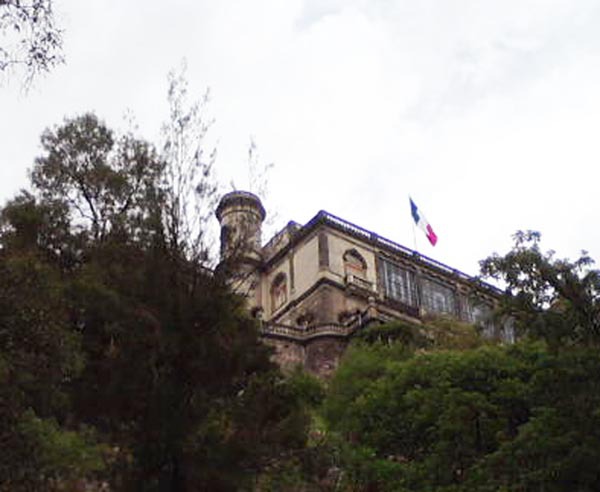 21, 1831 The National History Museum (housed in Chapultepec Castle) is founded.
22, 1522 By accident, Spanish explorers discover the first mine in the vicinity of the present-day city of Guanajuato. The city rapidly becomes one of the most important mining centers in the New World, responsible for vast quantities of silver.
23, 1948 Jaime Torres Bodet, the distinguished teacher, writer and diplomat, is elected as Director of UNESCO, the scientific and cultural arm of the United Nations.

24, 1577 King Philip II of Spain decrees that horses may not be used in New Spain for pulling carriages, since they are more valuable for defending the territory. This prohibition lasted until 1600.
THE DEATH OF DIEGO RIVERA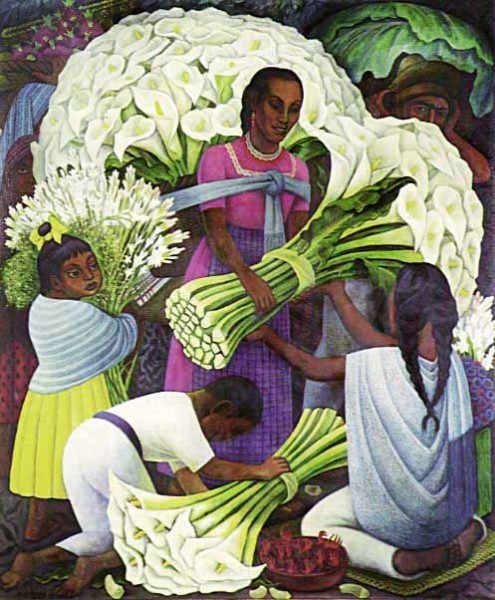 24, 1957 Diego Rivera, world-famous Mexican muralist and artist, dies in Mexico City. Born in Guanajuato, Rivera was one of the Big Three of Mexican muralism, alongside José Clemente Orozco and Davíd Alfaro Siqueiros. Rivera was 71 years old. Paintings by Rivera may be valuable, but paintings by his wife, Frida Kahlo, have sold in recent years for even more!
25, 1816 The insurgent rabble who had occupied the island of Mezcala in Lake Chapala for more than four years finally surrender. Modern-day historians believe it wasn't so much a surrender as an agreed (and mutually convenient) settlement between the rebels and the Royalist forces who had tried everything they knew to dislodge them from the island.
28, 1799 By Royal decree, the settlement of Acapulco is elevated to the category of city.
28, 1861 Following the London Convention, President Benito Juárez decides to renew payments of Mexico's foreign debt, so as to avoid possible armed intervention by Spain, France and England.
28, 1867 The Mexican Government finally agrees to send Maximilian's corpse back to Europe. Ironically, it leaves aboard the very same frigate, the Novara, that Maximilian had arrived on only a few years previously!
29, 1927 International telephone service begins linking Mexico to Canada.
The main source for this series is Efemérides Mexicanas by Noé Solchaga Zamudio and Luisa A. Solchaga Peña, published in two volumes by Editorial Avante, Mexico City, 1983.
Published or Updated on: May 24, 2020