Photo Gallery: Dancing with the Stars: Carnival on Cozumel (Photos by Nancy Edwards)
As a wave of dancers flooded the street, the beat of the salsa flowed through my body. My feet moved and my shoulders shimmied. A beautiful dancer, wearing an off-the-shoulder dress leaned toward me and asked, "Quieres bailar conmigo?" Would you like to dance with me? She grabbed my hand and I was dancing with the stars.
Carnival on Cozumel is five days of dancing, parades and parties. The celebration starts with a dance contest on Friday night, which begins at 10:30 p.m. and ends at 3:30 a.m. Every dance troupe on the island performs several routines, from classical Mexican to modern jazz. One troupe had 150 teenagers who performed five routines in about twenty minutes. They changed costumes to fit the music, all while not missing a beat.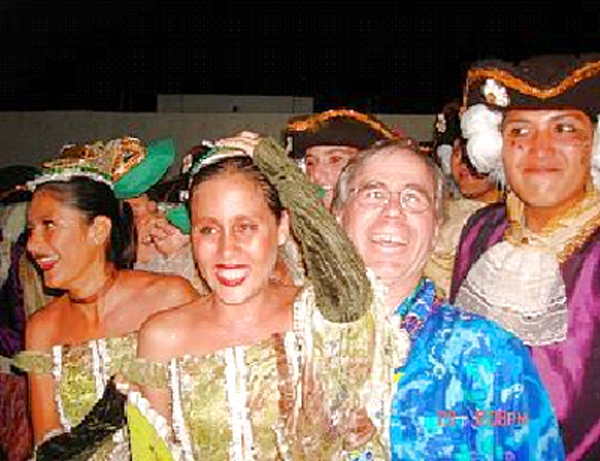 Preparation for Carnival goes on year round, with dance troupes practicing every week. It is amazing to see the dance skills of the six- to ten-year-old girls and boys. Dancing is a passion on Cozumel and, by the early teens, almost every child dances like a professional.
The costumes for Carnival vary from magnificent peacock feather headdresses, 15 feet across, to skimpy bikinis. Children are an important part of Carnival. Rather than soccer moms, Cozumel has dance moms who transport their kids to practice and walk along the parade route.
Carnival is a multi-cultural experience and everyone is encouraged to join. Many of the foreigners living on the island enter the parade in outlandish costumes. After each parade, we walked to the main plaza for dinner under the stars, served by the many restaurants that set up temporary outdoor kitchens and tables.
Cozumel is well known as a cruise ship and SCUBA diving destination but, during Carnival, the focus changes. Businesses open late and close early during the five days of celebration. There are blurry eyed, but smiling, celebrants working in the stores and banks.
Cozumel is an island that always makes foreigners feel welcome, and during Carnival there is a special camaraderie and joy. Dancing with the stars in four days of parades is a great way to escape from the cold winter rain and snow of the northern states.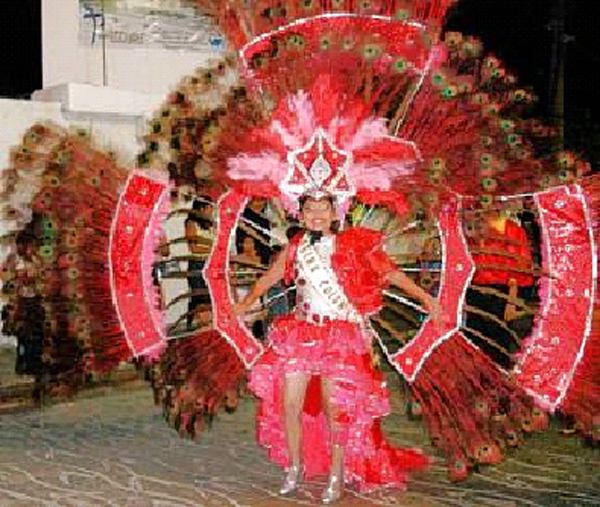 David Hammer owns Casa Martillo Condos, vacation rentals on Cozumel. He is an attorney who enjoys traveling and writing. For more information on Casa Martillo, visit Visit Casa Martillo Cozumel Condos.
Photos by Nancy Edwards, who owns Cozumel Living Real Estate Agency.
Published or Updated on: February 1, 2008