During the month of August . . .
1, 1524 King Charles V of Spain forms the Council of the Indies, making it responsible for the administration and politics of the New World. According to the law, the future well-being of the natives, discovered by Columbus, is guaranteed!
2, 1857 Gas lighting is introduced in Mexico City.
2, 1978 By decree of President Lopez Portillo, the islands in the Sea of Cortés (or Gulf of California) are declared wildlife reserves in which all forms of hunting, capturing and molesting the migratory birds and other animal species are prohibited.

3, 1492 Christopher Columbus sets out from Spain in search of a new route to the "Indies" – the Spice Islands – with three ships, Niña, Pinta and Santa María. His voyages lead to the conquest and colonization of the Americas as well as the enslavement of millions of people.
COUNTRY'S LEADING ARCHITECT DIES IN CHOLERA EPIDEMIC.
3, 1833 Francisco Eduardo Tresguerras (born 1759) dies in Celaya, Guanajuato. Tresguerras was Mexico's finest nineteenth century architect. His death comes during the country's first cholera epidemic. Within a week of Tresguerras' death, the epidemic reaches crisis proportions.
5, 1853 A strong earthquake rocks Mexico City, provoking panic among its inhabitants.
6, 1726 The Franciscan Friar, Antonio Margil de Jesus, dies in Mexico City. Renowned for his role in literacy education, he traveled on foot from Texas to Guatemala, teaching and spreading the gospel.
7, 1846 American marines, commanded by Commodore Stockton, land near Los Angeles, California. Without pretext, they take possession of the region, which at that time was Mexican territory.
8, 1521 Cortés makes an offer of peace to the Aztec emperor Cuauhtemoc. The latter refuses, saying he prefers to die fighting rather than give in. Four days later, Cortés begins attacking Tenochtitlan.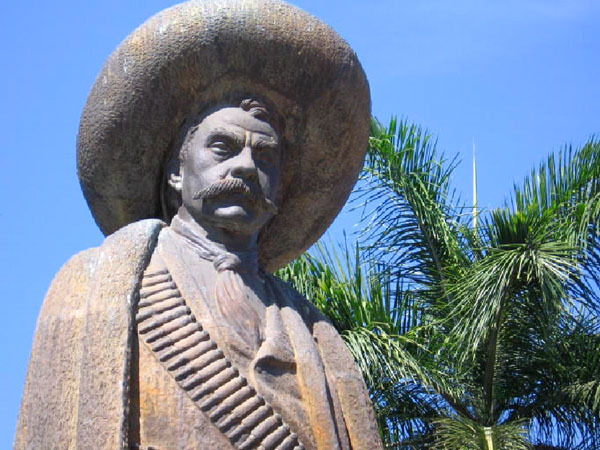 8, 1873 Emiliano Zapata is born in the state of Morelos. Zapata becomes one of the central players in the Mexican Revolution at the beginning of the last century.
WIFE BEGS NAPOLEON FOR ASSISTANCE.
10, 1866 Empress Carlota asks Napoleon III to lend support to her husband, Maximilian. Napoleon refuses. The next day, Napoleon confirms that French troops will withdraw from Mexico.
12, 1633 Dutch corsairs, led by Captain Juan Fors, sack the port of Campeche on the Gulf of Mexico.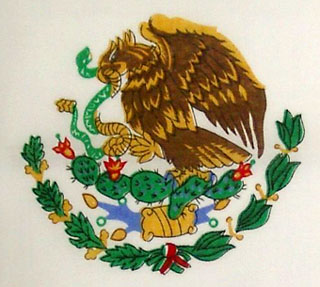 12, 1642 Viceroy Palafox orders the replacement of the Aztec symbols of prickly pear cactus, eagle and serpent, in favor of an image of the Virgin Mary or an angel. The pronouncement begins a campaign to destroy Aztec monuments.
13, 1521 The fall of Mexico-Tenochtitlan, the Aztec capital. Cuauhtemoc is caught while trying to flee the island capital in a canoe.
13, 1883 Work begins at one of Mexico City's principal intersections (where Insurgentes crosses Reforma) on a monument commemorating Cuauhtemoc and the other Aztec leaders who died alongside him.
14, 1814 In the city of Valladolid (now Morelia) in the state of Michoacán, the Supreme Government of the insurgent forces fighting for independence from Spain promulgates the country's first income tax law. Income tax is set at 5%, with an additional 10% tax on foreign imports.
14, 1896 Silent French films, promoted by agents of the Lumiére brothers, are shown for the first time in Mexico City.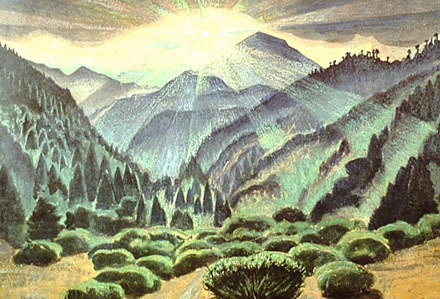 15, 1964 Gerardo Murillo, a famous Mexican artist better known as Dr. Atl, dies in Mexico City. Atl is one of the key figures in the artistic revolution which led to the famous muralist school of Mexican art, which included Diego Rivera, José Clemente Orozco and David Alfaro Siqueiros among others.
16, 1711 A strong earthquake causes extensive damage in both Acapulco and Mexico City.
17, 1848 The state of Yucatan decides to remain part of the Mexican Republic.
19, 1940 At the tender age of 22, Guillermo González Camarena is granted the first patent in the U.S. for a color television system.

19, 1942 A law is passed making a period of national military service compulsory for Mexican males over the age of 18.
AMERICAN FORCES TAKE PRISONERS, INCLUDING MANY IRISH!
20, 1847 Today, American troops, after defeating General Valencia, take hundreds of prisoners, including many Irish soldiers making up the Mexican battalion of Saint Patrick. These Irish fighters had arrived in Mexico on the U.S. side, but, realizing where justice lay, subsequently changed sides to fight alongside the Mexican troops as the St. Patrick's Battalion (Batallón de San Patricio)!
21, 1824 The Mexican Congress recognizes the independence of neighboring Guatemala.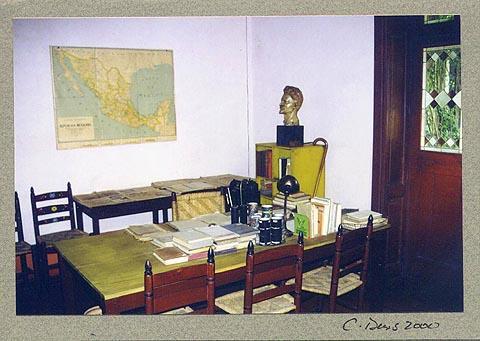 21, 1940 The death in Mexico City of León Trotsky, the Russian communist leader. Trotsky, who was living in a home owned by Diego Rivera in Coyoacán, had been attacked there the previous day by Jaques Monard (aka Ramón Mercader). Article 1 – Article 2
21, 1944 The Education Secretary announces an emergency program of literacy training, launching a National Campaign against illiteracy.
22, 1970 After talks between Presidents Richard Nixon and his Mexican counterpart Gustavo Díaz Ordaz, the U.S. agrees to return the area of Ojinaga, Chihuahua, which had been in U.S. hands since 1895.
24, 1474 The birth, in Sevilla, Spain, of Bartolom' de las Casas, the first Bishop of Chiapas. Bartolom' de las Casas was a renowned defender of the Indians. His most famous work was the three volume "Historia general de los indios".

24, 1871 The government decrees that all foreigners must be registered in every city they stay in, via hotel and local municipal records.
TEXAS WORTH FIVE MILLION PESOS?
25, 1829 The U.S., through its ambassador to Mexico, Joel Poinsett, offers 5 million pesos to the Mexican government for the territory of Texas. The offer is rejected.
25, 1830 Ignacio Luis Vallarta is born in the city of Guadalajara. Vallarta becomes state Governor on several occasions, and serves as Foreign Affairs Secretary in the National Government. One of Guadalajara's main avenues is named after him.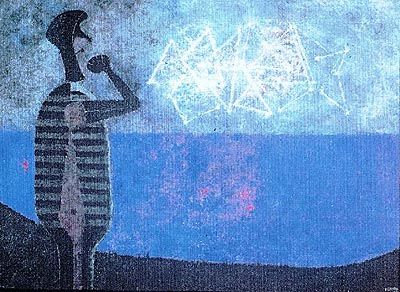 26, 1899 One of Mexico's most illustrious twentieth century artists, Rufino Tamayo, is born in Oaxaca. On that very same day, the country's most famous landscape painter, Jose Maria Velasco, dies in Mexico City. Velasco's works are now considered a "National Monument"; in the future, the same will probably be true of Tamayo's creations.
26, 1899 A strong earthquake, 6.8 on the Richter scale, causes 500 deaths and widespread damage in the states of Puebla, Veracruz and Oaxaca.
29, 1925 The national system of federal secondary schools is created by presidential decree.
29, 1927 The international telephone service between Mexico City and Washington DC is inaugurated.
29, 1978 The National Teaching University is founded in Mexico City.
30, 1883 Angela Peralta dies in Mazatlan. Mexico's most famous female opera singer had studied in Europe and had sung in La Scala, Milan.
The main source for this series is Efemérides Mexicanas by Noé Solchaga Zamudio and Luisa A. Solchaga Peña, published in two volumes by Editorial Avante, Mexico City, 1983.
Published or Updated on: May 24, 2020