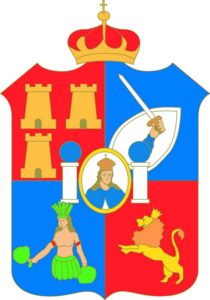 The state of Tabasco is part of the the Gulf Coast Region of Mexico, along with the states of Tamaulipas and Veracruz.
The economy of the small, low-lying state of Tabasco is based on oil, services and agriculture, especially bananas.
The state of Tabasco has a much higher than average annual rainfall and accounts for 38% of the country's freshwater. The state is regularly affected by severe flooding because it is where Grijalva River joins the Usumacinta River. Each of these rivers starts in Guatemala and flows about 750 km (465 mi) through Chiapas before uniting in Tabasco about 25 kilometers from the Gulf of Mexico.
Much of the state of Tabasco is a wide, swampy coastal plain of sediments brought by these two major rivers which converge in the Pantanos de Centla wetlands.
Here are select articles and recipes related to Tabasco:
Chirmol is a thick sauce resembling the pipian rojo of central Mexico. It is served in Tabasco with fish, chicken and pork. Ingredients for the chicken: 1 3 ½-4 pound chicken, cut into serving pieces 2 tablespoons corn oil ½ medium white onion 2 cloves garlic, peeled salt to taste Ingredients for the chirmol: 4 […]
0 comments