Sayulita by Robert Richter

Pull up a comfortable chair and allow yourself to be transported back to another Mexico, to a small seaside village before the arrival of condominiums, time share vendors, polluters and exploiters, and the all-inclusive resorts with herds of tourists spilling into downtown areas where they shop for trinkets and souvenirs of a clichéd Mexico of sombreros and burros.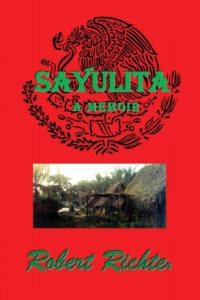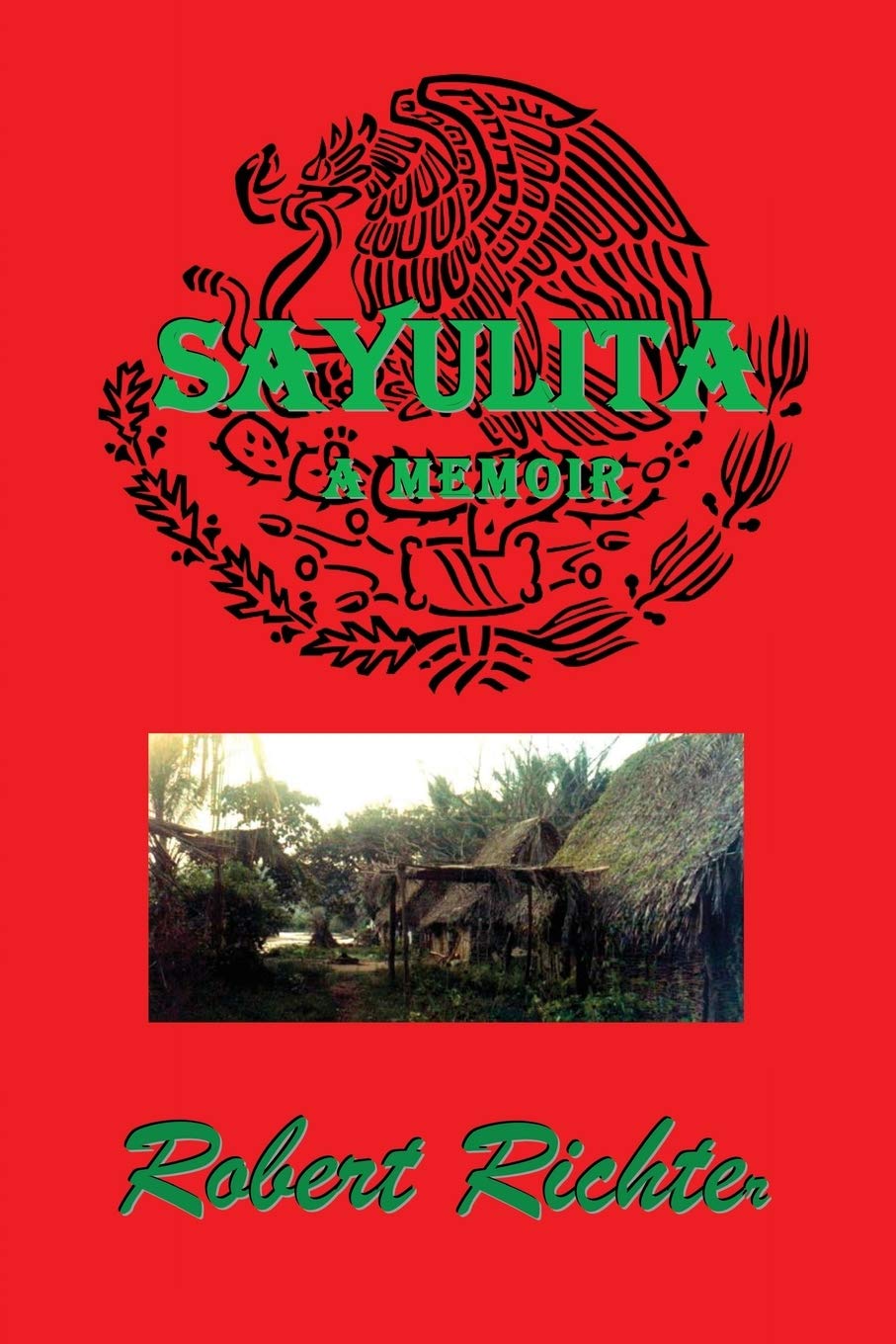 Robert Richter, sometimes called Roberto (or "Rowber") in Mexico, is on the run from two countries: from drug charges in Mexico and the Vietnam draft in the US, as well as from the consumer culture that permeates both sides of the border from Miami Beach to Puerto Vallarta, from New York to Acapulco. The year is 1972 and the federales have ordered him out of town, taken the money found on him, and dumped him and his belongings on the side of the highway with orders to leave Mexico and never return lest he be incarcerated for life.
With his backpack of clothes and camping gear, and two trunks of books, he boards a third-class bus and heads for Tepic, the capital of Nayarit. He spends two nights there drunk and depressed. The next morning, he gets out a map and finds a secluded coastal village called Sayulita, a perfect place to retreat from the cares of the world with his hidden stash of funds that the federales missed. It was a fortuitous choice.
The small fishing village was replete with welcoming, easygoing fishermen and their families, and he was able to rent a small hut of wattles and thatched roof (no water, toilet, or electricity) for a token sum. Nearby was a communal well, a small restaurant, a village store which sold staples, and a bay filled with fish and crustaceans to be had for the taking. For him, it was ideal.
There were perhaps fifty homes in the area, mostly of humble construction; the streets were dirt or rough cobblestones. There was a grade school, a municipal building and a small plaza which hosted a casual band and dances on weekends. It was a village lost in time, bordered the sea on one side, thick jungle on the other. There he wrote almost daily in his journal of his external dealings with the townsfolk, and his internal turmoil: a tireless and bewildering search for purpose in life. Sometimes the writing from those hours flowed with exuberance and joy, other times they reflected a struggle with depression and self-doubt.
The village people, many of whom befriended Roberto, saw him with his two trunks of books and his disciplined writing as a true scholar, who would return to the US one day and become a famous professor. He saw himself as a college dropout with no agenda and no wish to return to his homeland. Thus, he refused to fully enter the Mexican life, refused the love even of a beautiful Mexican girl who wished to be his novia. He felt deep inside that he was a fraud, a perennial outsider looking in.
Over the course of the next four months, he fell in love with this "patch swathed out of the jungle" in a small niche of the Nayarit coast: the children playing in the dusty streets, the "palm-laced village," the lava point jutting out in the sea, this "fisherman's paradise bordering a tropical garden." But he also realized that it was temporary, like Walden, but, unlike Thoreau's retreat, populated by caring people who had reached to embrace him. His leaving is filled with sadness and remorse.
But his return years later as a mature writer is even sadder. Not only for Roberto, but for all of us. For the village he loved so much no longer exists. It had been consumed by the same tidal wave of "development" which has sprinkled condos and high-end hotels up and down the coast. Tourists and service workers have replaced the fisherman, the roads are paved over, and the jungle retreated, replaced by manicured patches of trimmed greenery. "Unlimited growth," Ed Abbey once wrote, "is the etiology of the cancer cell. And the end is always the same. Destruction of the host." This is a memoir of a Mexico that is no more and a glimpse into the paradise that has been lost.
Sayulita: Mexico's Lost Coastal Village Culture is available via Amazon.
MexConnect is reader-supported. Purchases made via links on our site may, at no cost to you, earn us an affiliate commission.
Learn more.
Other books by Robert Richter reviewed on MexConnect include:
MICHAEL HOGAN is the author of 26 books including the best-selling Irish Soldiers of Mexico, and the critically-acclaimed Abraham Lincoln and Mexico. He lives in Guadalajara with the textile artist Lucinda Mayo and their Dutch Shepherd, Lola.
Published or Updated on: December 29, 2020 by Michael Hogan © 2020