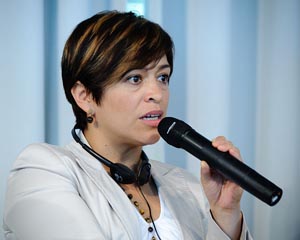 You don't read much about the continuing drug war in MexConnect. This magazine is devoted to promoting Mexico to the world.
Just so everybody can relax, this isn't about the drug war. It is about Anabel Hernandez Garcia. That she is alive is a Mexico miracle.
Anabel is a journalist known for intensive investigations. She has written newspaper and magazine articles about slave labor, sexual exploitation, political corruption and the drug machine. She has written one really hot book, Los Señores del Narco.
It is something more than cops and robbers and who shot whom. It links the Sinaloa cartel to the leadership of the Mexican state and certain forces north of the border.
For exceptional courage and good-enough writing, Anabel won the Golden Pen of Freedom Award for 2012. It was presented by the World Association of Newspapers and News Publishers on a nice, cool evening in Kyiv, Ukraine.
She had a powerful acceptance speech: "The crisis within Mexico with regard to freedom of expression has been devastating… the government has criminalized murdered journalists in general, as well as anyone who tries to defend them.
"To live in silence with regard to how corruption, crime and impunity continue to empower themselves in my country is also to die. I continue to denounce the decay of Mexico and the collusion of politicians, public servants and high-level businessmen with Mexican drug cartels."
Book sales in Mexico zoomed past the 100,000 mark. This month the best-seller was published in English as Narco Land, the Mexican Drug Lords and their Godfathers. Look out, America! She makes the connection between you and them.
Look out, Anabel! This could be dangerous.
Journalists do not have long careers or high batting averages in Mexico. Brave voices are frequently silenced. Careless reporters and photographers vanish without a trace.
One concerned wife asked her daring husband if he really wanted to be the greatest journalist in the cemetery? He became a salesman.
Not all offenders are killed. Some are just kidnapped and beaten and sent hobbling back to warn others to back off.
As strange as it sounds, newspaper buildings have been shot. This has a chilling effect. Many publishers imposed self-censorship. They just stopped printing bad news. It did not increase circulation, they reasoned, considering that readers had to duck and run. More trouble than it is worth?
Enterprising others turned to social media to spread the news of cartel transgressions. One such perpetrator retaliated with a bounty offer of 600,000 pesos for the identity and location of whoever was dispatching "false" information about drug violence in Tamaulipas.
It sure wasn't me, Porky. I have to be cautious just spelling Tamaulipas.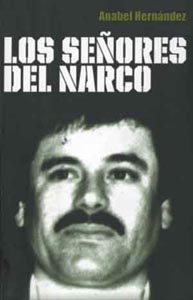 The pendulum has swung far too far. In a poll of 4,600 students in Chihuahua, 40 percent said they want to become hit people. They want the power, thrill and loot. Only 0.2 percent wanted to be reporters. One has since changed his mind.
Anabel Hernández, 41, is rolling right along. She defies fear. Of course she feels it. She has two children. She also has a mission. She would save her country from itself. She says she will fight until her final breath.
She is convinced there are strong people in high places and tough people in the drug field who want her dead.
"I don't know how many days, weeks, months or years I have left. I know that I am on the blacklist of very powerful men."
The Mexican government has upgraded crime against journalists to a federal offense. It has designated a special prosecutor. Anabel says this is eye-wash. She says it is designed to look good. Almost nothing happens.
She is not overly impressed with some publishing companies. She says they give lip-service to journalist protection but, in actuality, are more concerned about protecting profits and relationships with government.
Out of this bitterness came a whirlwind.
A year later, Anabel broke the story of ridiculous public spending to redecorate two cabins at the residential compound of President Vicente Fox. She said the cost was more than $440,000 USD.
The story turned into a flag-waving symbol of excess and hinted of corruption. There was evidence of overcharges and payments to companies that no longer existed.
This did not cause the boss to smile. When Fox was campaigning for office, he had promised to run a government of careful, reasonable spending.
Anabel's story triggered considerable controversy and a public backlash. Polls showed the impact. Some political appointees lost their jobs. Anabel received the Mexican National Journalism Award.
She has since written several other high-voltage stories. She spent five years doing research for the book. Even if you skip the prison exploits of El Chapo, it is one hot potato.
Amazing that Anabel is around to add value, hop-scotching here and there to make speeches and sign autographs. I do believe it is a Mexico miracle.
Published or Updated on: September 19, 2013