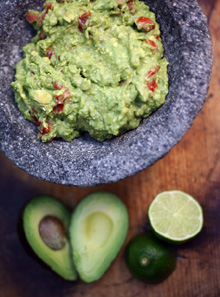 Americans commonly mistake Cinco de Mayo, the day that commemorates the Mexican Victory over the French in Puebla (1862), for Mexican Independence day (1810).
Cinco de Mayo has become an American holiday synonymous with mariachis, margaritas, Corona beer, and Americanized Mexican food like jalapeño-studded nachos and cheese-smothered burritos.
Although we didn't celebrate the holiday as children, we think it's a great way to share our Mexican heritage.
No matter where you are, Cinco de Mayo a great opportunity for a party. We've put together an authentic Mexican menu that's easy and delicious.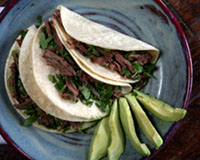 Everyone has his or her own version of these Mexican classics, but these are our favorites.

¡Buen provecho y Viva México!
Published or Updated on: May 4, 2011