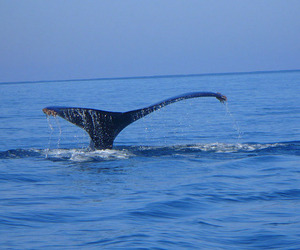 Are you looking for a unique and affordable vacation experience far from the world of all-inclusive resorts? Would you like to experience authentic Mexico at the same time? Then head right on down to the Riviera Nayarit! Here you can enjoy exploring gorgeous tropical beaches, dine on fresh seafood, and satiate yourself with papayas and mangoes that you can pick right off neighborhood trees. A bottle of beer still sells for less than two dollars, and a couple can enjoy an extravagant seafood lunch or dinner for just $20 to $30 — including cocktails or wine.
The beautiful Mexican state of Nayarit is Mexico's newest travel destination. One hundred miles of pristine Pacific coast begin in Nuevo Vallarta and end in the historic, colonial town of San Blas.
The Riviera Nayarit is commonly referred to as one of Pacific Mexico's precious hidden corners where the jungle meets the sea, and for good reason. The region is a Pacific Eden of flowery tropical forests and pearly palm-shaded beaches. It features surfing, snorkeling, diving, horseback riding, canopy jungle tours, kayaking, whale watching, professional golf courses and rare native wildlife — including sea turtles and an abundance of tropical birds. You'll find mountain and island adventures, charming towns where you can buy fresh fish, prawns, oysters and lobster directly from the local fisherman every morning, and miles of pristine beaches that are spectacularly beautiful.
Our favourite towns along the Riviera Nayarit include the hip and bohemian surfing town known as Sayulita, which offers great shopping, dining and surfing lessons at the beginner to intermediate level. The wide gorgeous beach at peaceful Lo de Marcos resembles Hawaii. In Chacala, the beach is so pristine locals still eat oysters right off the rocks while Playa San Francisco offers a spectacular wild beauty. Colorful La Peñita has true Mexican flavor and a weekly market with an abundance of fresh fruit and vegetables as well as great deals on Mexican handicrafts, pottery, silver and leather jewellery. Rincon de Guayabitos boasts a flat beach three kilometers long and variety of great restaurants. The miles-long beach of Boca de Naranja ("Mouth of the Orange") enchants us with its sheer beauty and isolation. But to us, the most beautiful tropical beach of all is Los Ayala, where we've made our home.
Tranquil, Los Ayala remains one of Mexico's best kept secrets and offers a stretch of beach that's half a mile long. Los Ayala is a true Mexican beach town and, although it is usually very quiet and tranquil during the week, it comes to life on weekends when Mexican families arrive by the busload to enjoy a weekend at the beach. The beach is stunningly beautiful, and a true tropical oasis lined with palm trees and crystal clear, warm ocean waters – calm enough for children and non swimmers. Just a ten-minute hike from the beach of Los Ayala takes you to the secluded beach called "Playa del Beso," or "Beach of the Kiss." We enjoy daily walks along the shore at Los Ayala and take particular delight in the fish and shrimp vendors, abundant pelicans and frigate birds, and dining in bare feet at one of its many beach front restaurants.
Experience Mexico as it was intended to be… lush jungles with palm fringed mountains. Beautiful, long, palm-lined beaches. Crystal clear ocean waters and a variety of great beachside seafood restaurants. Quaint sand streets, friendly locals, and music with heart and soul.
It's all here in the Nayarit Riviera. Explore them with me.
Published or Updated on: October 13, 2009