Photo Gallery: Carnival on Cozumel
We could hear the faint sound of drums from our condo. As we walked in the tropical twilight toward the parade the music became louder. We heard a mixture of calypso, reggae, flamingo and pop, each distinct but blending into a cultural mix like the people of Cozumel.
Cozumel is well known as one of the premier diving destinations in the world. But many do not know that Carnival Week on Cozumel is one of the most colorful and biggest celebrations in Mexico. It is a week of parades, dance, costumes, music and street carnivals. Almost all work stops and everyone joins in the dancing and celebration. Schools, clubs, and community organizations spend weeks making floats, costumes, and practicing their dances and music. The competition increases every year and the result is evident in the elaborate costumes and floats.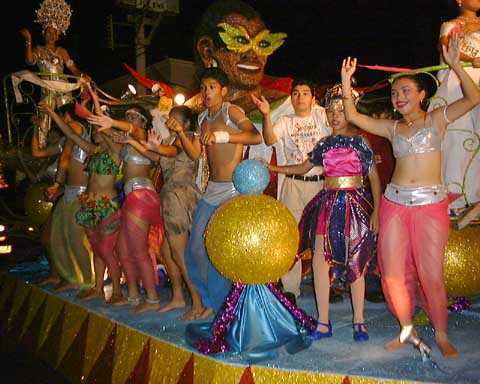 Children are a big part of the celebration. From the darling four-year-old in the horse drawn wagon to the hip teenagers, all join in the excitement, until they fall asleep about 2 a.m., watching their parents still dancing. Tourists are encouraged to participate and dance. Some join in the parades, especially those who can really dance or play an instrument. The warmth of the people is never more evident than during Carnival.
One of the reasons I decided to build a home on Cozumel is because my family and I always feel safe and welcome, even walking home at 3 a.m. The mixture of cultures, international cuisine, great diving, beautiful beaches and the warmth of the people are the other reasons.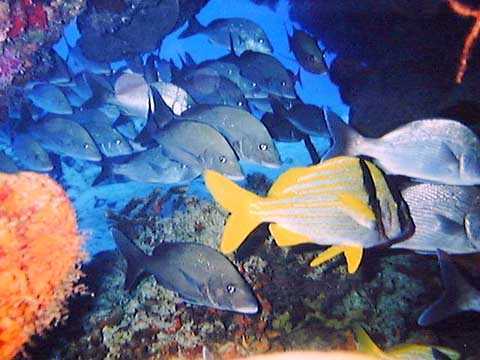 There are a wide variety of accommodations, from beachfront hotels to condos and small apartments in town. For a one-week vacation during Carnival, a condo near the beach and the central plaza, but a few blocks from the constant noise, is often the best value, especially if it has a pool and other amenities. Search on the web for "Cozumel condos" or search Yahoo for vacation rentals in Cozumel, Mexico. Cozumel has an international airport and flights arrive daily direct from the U.S. Continental flies nonstop from Houston.
Published or Updated on: February 1, 2000