Clickable interactive map of Oaxaca Valley, Mexico: Oaxaca city, Mitla, Monte Alban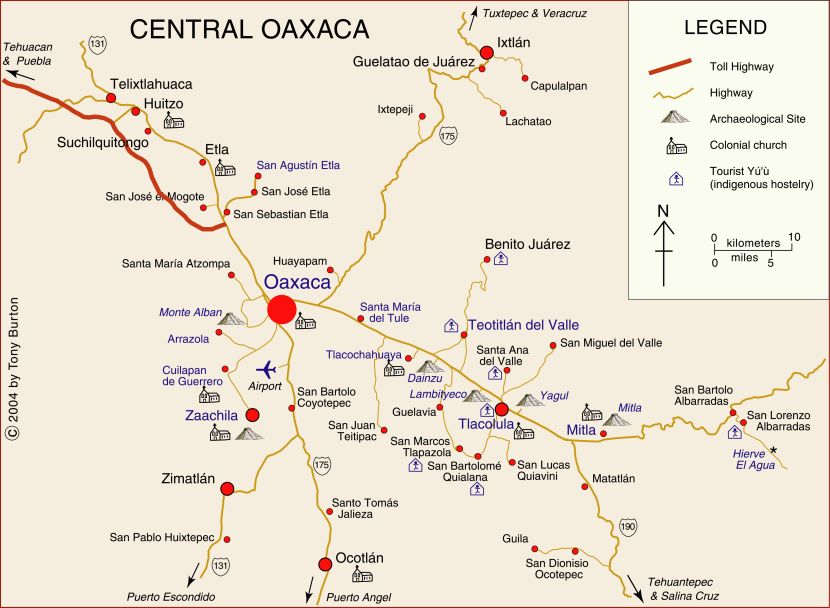 The immediate environs of Oaxaca City, capital of the state of Oaxaca, comprise one of Mexico's most visited tourist areas. Attractions include the colonial architecture and museums of Oaxaca and several other towns, the varied scenery and flora, the astonishingly rich archeological sites, such as Monte Alban, Mitla and Yagul, and the variety of indigenous groups, art, handcrafts and colorful street markets.
Oaxaca's single biggest cultural event, normally held in the second half of July, and based in the city of Oaxaca, has come to be known as the Guelaguetza, which is Zapotec for "offering" or "mutual help". It celebrates the extraordinary cultural and ethnic diversity of the state.
Clickable interactive map by Tony Burton.
Published or Updated on January 1, 2005 by Tony Burton.