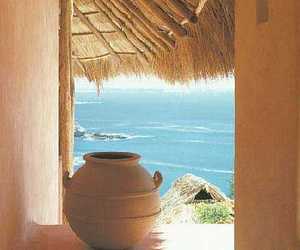 It is no secret that Canadians love Mexico; for years, thousands of Canadians have been fleeing the cold Canadian winters to the warm beaches and colonial towns of Mexico. Over the past few years, more and more Canadians looked to call Mexico their home away from home and over the last year, annual internet search volume on Google has shown stable Canadian interest in Mexico real estate.
As a part of our trip to Puerto Vallarta this year to the Mexico Real Estate Forum, we spent some time with one of our partners, Element-360 (E360). E360 is a small real estate advisory firm using their extensive track record to support real estate developers execute on responsible development opportunities worldwide. Using proprietary systems, the research team has been able to understand the Canadian market and use technology to assist buyers in navigating Mexico real estate markets. Their team has the pulse on where buyers are located and specifically where Canadians are searching to buy.
E360 reports that over the last year, Canadians who have been searching for Mexico real estate have primarily resided (in order of search volume) in British Columbia, Alberta and Ontario. Leading the way are BC and Alberta — with strong economies and increasingly cold winters, there is a clear internet search pattern for West Coast destinations. The results of their research showed Puerto Vallarta as the top Mexico real estate search by destination. Of those Canadians searching for Puerto Vallarta real estate, they were primarily from British Columbia. No surprise to those shivering in BC winters, the search peaked during January when average temperatures are at a 12-month low.
Consistent with E360's internet analysis, a local MLS service, AMPI, shows the majority of buyers in the Puerto Vallarta real estate market are from Canada. A local realtor in the Puerto Vallarta market suggests that of the 50,000 North Americans living in Puerto Vallarta 30 to 40 percent are Canadian and that number continues to increase. In fact, compared to the previous years, AMPI has reported an increased amount of buyers from Canada in 2011 concluding that 35% of the Puerto Vallarta buyers this year are from the area.
So why do Canadians love Puerto Vallarta? Well, there are always the lifestyle reasons. Great food, spectacular beaches, amazing restaurants and friendly locals. There are the Canadian-owned businesses that provide some of the comforts of home as well as the strong Canadian population providing friendships, like-minded conversations and of course, live airings of Hockey Night in Canada. But E360 is quick to point out that like anything in life, a good value at a great price is always a strong motivator.
Generally speaking, the Puerto Vallarta real estate market reflects discounted property pricing. According to AMPI, the property that is selling right now has an average discount of 35 percent against 2008 pricing levels. As you work with a local realtor to define more about your needs, you will start to see a strong opportunities when you review specific residential products. For example, a condo with two bedrooms and a den with a spectacular ocean view and beach access condo typically ranged between $450,000 and $550,000 in 2007. We performed a search at one of the local brokerages Pacific Boutique Properties and found that you can get the same property between $350,000 and $450,000 today.
Another trend we saw during our time in Puerto Vallarta was the areas commitment to infrastructure. The President of Mexico has recently declared that 2011 be the Year of Tourism and funding is beginning to move into these popular regions. The area is consistently receiving government funding to improve infrastructure throughout the region and areas like Nuevo Vallarta, Sayulita, Bucerias and Punta Mita are becoming more desirable because of the improvements on the way. Most recently, the Nuevo Vallarta highway was widened and extended to the north. There are two highway improvements planned in the State 1) highway to Mismaloya and 2) highway to Punta Mita. Other notable infrastructure improvements include the phase 1 completion of the Malecon, La Cruz Marina project completed and water treatment plant completed in Litbu. Historically, Puerto Vallarta economy benefits greatly from tourism.
Another region that is seeing a significant amount of International and National attention is Merida, the capital of the Yucatan. E360 reports that the fastest growing internet search we discovered for Mexico real estate was in Merida, Mexico. Merida continues to be a city that has been at the top of the news. With recent recognition as the safest airport in the world as well as its designation as the only state in Mexico without a drug or gang related death in 2010, the Yucatan has seen strong interest from Canadians. Searches for Merida Mexico real estate have increased by 70 percent over the last twelve months. A consistent trend with Canadian internet searches is the regions in Canada most interested in Mexico real estate. Again, the source market for Merida Mexico real estate was primarily from British Columbia, Alberta and Ontario. We followed up on this emerging trend with a local Merida real estate agent Bob McCain from Carib Properties. Bob said three of the top motivations to purchase in Merida have been the Spanish colonial design, low cost of living and affordable health care.
With destinations like Chichen Itza and Cancun hours away, Merida is often viewed as a home base for the activities in the region. Merida's infrastructure, like Puerto Vallarta is seeing an increase of government funding as a new road promises to connect Merida with the newest ocean front hot-spot, Sisal. This commitment to connecting Merida is keeping prices in the area stable with very little decreases in pricing as displayed in the many more mature retirement locations. However, as McCain points out, prices in Merida are a great value and despite increases over the past few years in areas like Progreso, there are still great ocean front opportunities for a fraction of other locations in Mexico.
There is a renewed commitment to tourism and an increase in tourism traffic, but those are not the only factors affecting the Mexico economy. There are additional indicators of growth to be encouraged about. During the fourth quarter of 2010, the Mexican economy grew at an annualized rate of 4.4 percent. The Economist Intelligence Unit (EIU) forecasts Mexico GDP to expand at an average annual rate of 3.7 percent from 2011 through 2015. Mexico is the third largest trading partner of the U.S. After losing significant market share to China during most of the 2000s, Mexico captured a larger portion of the U.S. trade balance in 2010. This was the first time since China entered the World Trade Organization in 2001 that Mexico posted a larger gain of the U.S. market share than China. Mexico has continued to maintain its U.S. import market share during the first months of 2011. The two drivers of Mexico's increased market share are
higher Chinese energy transportation costs and
increasing labor costs in China due to the rise of the middle class.
As many Canadians search for their ultimate retirement destination or for just a break from the cold winters, Puerto Vallarta and Merida should remain at the top of the searches. The future of those destinations as well as the overall Mexico real estate market will be very exciting to follow.
Published or Updated on: February 27, 2012