Our Lady of Guadalupe in Mexican art
The Virgin of Guadalupe first appeared in Mexico in 1531 to Juan Diego and, as proof of her visit, caused roses to bloom at the site. Because church leaders did not believe he had seen her, she instructed Juan Diego to gather a bouquet in his cloak, or tilma, and take them back with him. When the bishops opened the cloak, the Virgin's portrait appeared. The original tilma is on display in her Basilica in Mexico City.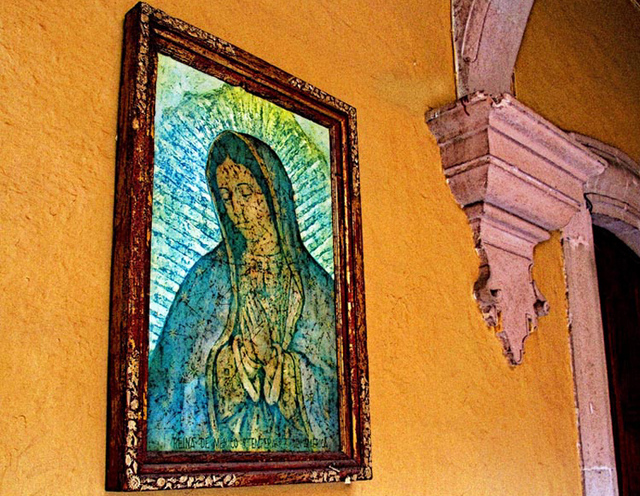 The Virgin who appeared on Tepeyac hill on a frosty morning in 1531 was a different one than the majestic images that adorned churches and cathedrals in Europe. Her skin was the coppery brown of Mexico's indigenous peoples, and her language was their native tongue.
She spoke to Juan Diego softly, gently, with the loving tone of a mother. More importantly, her miraculous image on his tilma vindicated the Indian man before the Bishop.
A beloved manifestation of the Christian faith, Our Lady of Guadalupe is a champion of the oppressed everywhere. She is queen of the heavens — she stands on the moon and her cloak holds the stars.
Named Patron Saint of the Americas by Pope John Paul II in 1992, Guadalupe's image can be seen almost everywhere in Mexico in fine art and folk art. Darian Day and Michael Fitzpatrick share glimpses of La Virgin Morena — the dark complected Mexican Madonna.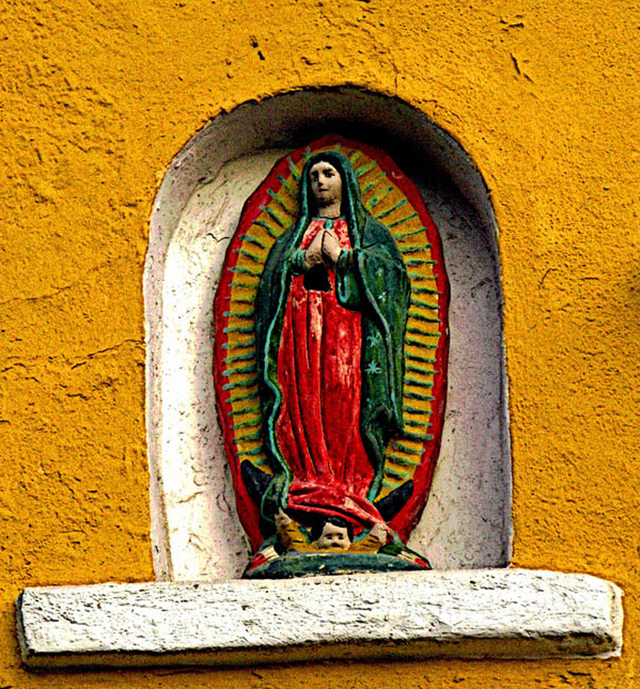 Their original photographs form part of the Olden Mexico collection
Published or Updated on: December 8, 2009