Interactive Map of Guanajuato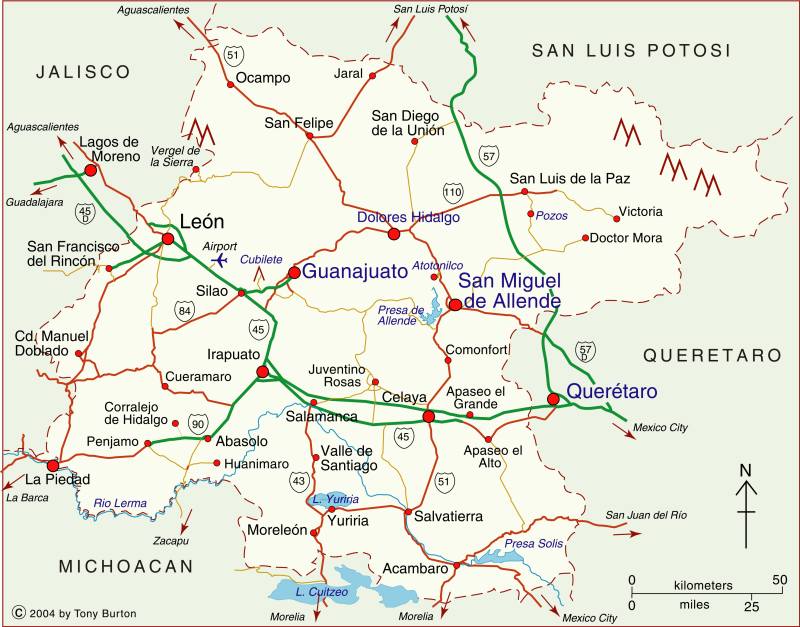 The land-locked state of Guanajuato is in the Central Highlands region of Mexico, along with the states of Querétaro, Hidalgo, México, Mexico City, Morelos, Tlaxcala and Puebla.
The state of Guanajuato has an area of about 30,600 square kilometers and a population of 5.8 million (2015 estimate). The state's capital city is the beautiful university city of Guanajuato. The state's economy is highly diversified, ranging from agriculture and an oil refinery to major multinational vehicle manufacturers, electronics and tourism. San Miguel de Allende, which has developed a reputation for its fine arts, has attracted a significant number of American, Canadian and European retirees.
This state was where Mexico's fight for Independence from Spain got under way in the nineteenth century. The state has numerous important historic sites and museums.
Clickable interactive map of Guanajuato state, Mexico: Guanajuato city, San Miguel de Allende
Clickable interactive cartography by Tony Burton