Photo Gallery: Pilgrimage from San Miguel de Allende to San Juan de los Lagos in 1967
Founded in 1542, San Juan de los Lagos is set in the Los Altos region of Jalisco, an area distinguished by its devotion to the Roman Catholic faith. The Cathedral there is home to the diminutive image of the Virgin of the Immaculate Concepcion. Since 1623, numberless miracles have been attributed to the little Virgin, and San Juan de Los Lagos is visited by millions of the faithful each year. In fact, only the Basilica of Our Lady of Guadalupe in Mexico City draws more religious pilgrims than San Juan de los Lagos.
Late in January, pilgrims on foot can be seen thronging toward the town for the celebration of Candlemas on February 2.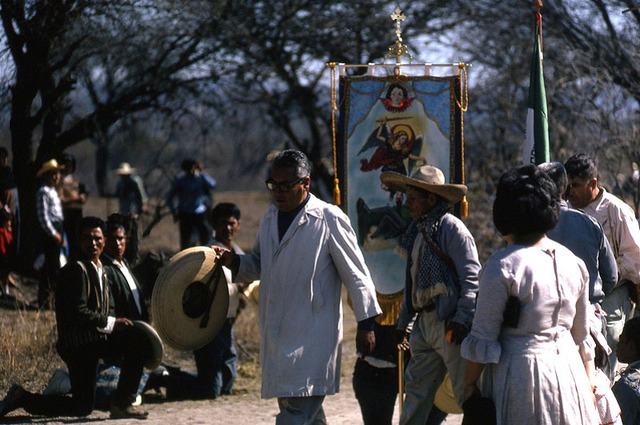 The feast day of the Purification of the Blessed Virgin, also known as the Presentation of Christ in the Temple, occurs 40 days after his birth, according to Mosaic law. Candles represent Jesus as the Light of the World; they are blessed and distributed to clergy and laity.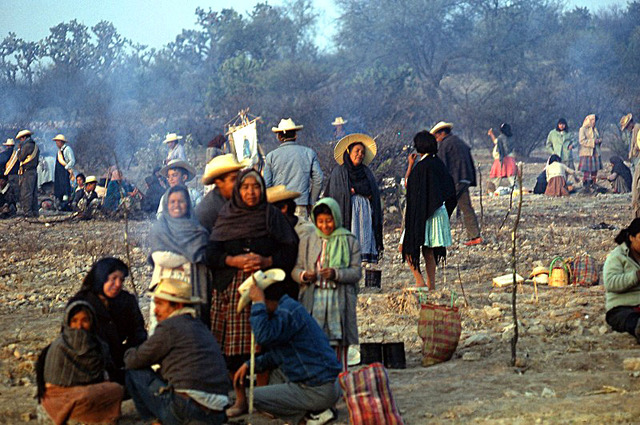 These original photographs were taken by Don Fyfe-Wilson in 1967. He accompanied a group that traveled from San Miguel de Allende on foot to San Juan de los Lagos.
Published or Updated on: January 1, 2009