Mexico makes it easy for foreigners to own property. Inland, they can hold a direct title to their Mexico real estate. In the prohibited zones — including prized beach areas — expats can own real estate through a bank trust.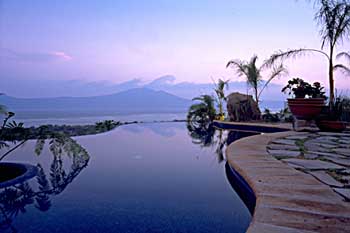 To rent or buy your home in Mexico?
Will you live in Mexico full time or spend only part of the year South of the Border? Renting, buying and building all offer distinct advantages. Which is right for you?
What are the special considerations to buying Mexico real estate? From the role of the home inspector, the realtor and the notary to the effect of currency exchange, you'll find the following articles extremely helpful.

Buying real estate through a Mexico bank trust or fideicomiso
Understand the role of the bank trust to purchase property along the coast or border.
Real estate in specific areas of Mexico
From cities to villages, mountains, desert or coast, there's a place in Mexico for every taste.
Mexico real estate and taxes
How are foreigners taxed on property owned in Mexico? When two or more countries can claim jurisdiction, are you really a tax resident of Mexico? You need to be informed.
Mexican Architecture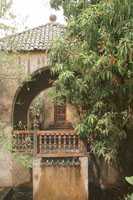 From colonial mansions to ultra-modern houses and condominiums, Mexican architecture is spectacular! Learn about the principal Mexican architects and architectural styles.
General Information, Series and Forums
Published or Updated on: July 22, 2011 by Index Page © 2011