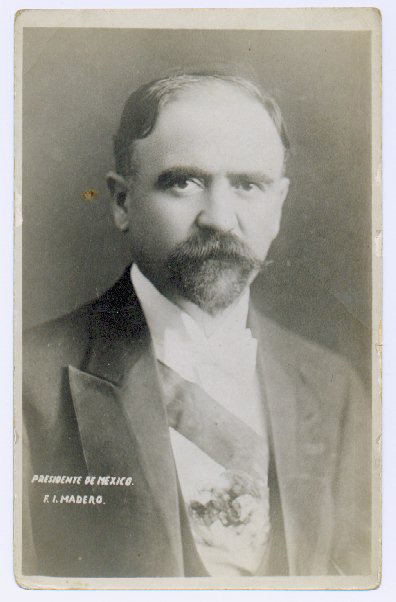 Born in Parras, Coahuila on October 30, 1873. Son of a wealthy landowner. Family was devoted to ranching, farming and commerce. Studied commerce and economics in France and agriculture in the U.S. Saw the need to improve conditions in Mexico.
Ran for president of Mexico against Díaz. He was arrested and then released, on bail, after Díaz had been declared President. Jumped bail and fled to the U.S. In 1910, he led a revolt against the Díaz administration. Was successful in forcing Díaz into exile in 1911.
Elected President in 1911. Many groups became disenchanted with Madero's handling of Mexico's problems and in 1913, revolted against him. Madero was overthrown and killed.
Extended Article
Image by John Hardman
Published or Updated on: January 1, 2006