In recent years, "seasonal" has become a culinary buzzword, something seemingly new and novel in the U.S. and Canada, where just about anything is available at any time, no matter its origin or how far it must be shipped.
In contrast, Mexican cooks have traditionally relied on local availability to determine what to buy and serve.  Although the rise of supermarkets and chain groceries has brought an increasing number of products that have traveled great distances, Mexicans do continue to base many meals on what has customarily been prepared and served at certain times of the year.
And autumn, with its many important celebrations, is one of those times. The end of the rainy season brings the gathering of summer's bounty, and the fall harvest yields many of the country's characteristic ingredients.
Corn is dried to be ground and turned into the masa, or dough, that is the basis of so many culinary specialties, including the tamales that will be placed on family altars during late October and early November's Days of the Dead.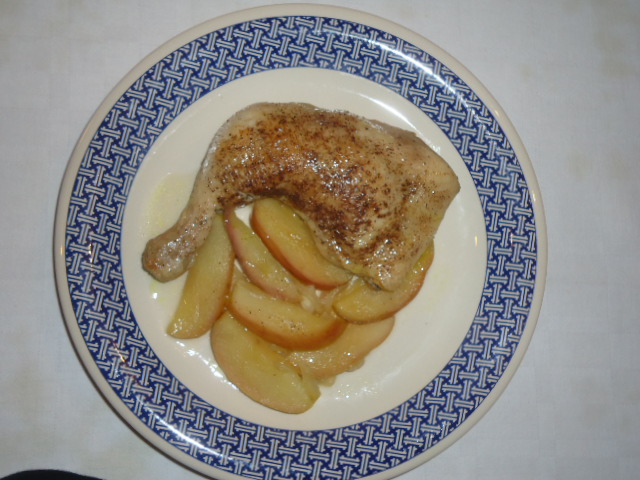 Fresh chiles are in abundance, either piled high in the markets for immediate consumption, or dried for use throughout the winter. In Central Mexico, poblano chiles are ready to be turned into chiles en nogada, the regional creation that became the national dish of Mexico. These are served all over the republic throughout September, called the Month of Patriotism, a celebration of independence.
Orchard fruits, including apples, pears, and peaches, appear in markets and in trucks parked along roadsides, to be used in the filling for the chiles, and preserved as marmalade and conserves to be enjoyed until the next harvest season.
The walnut and pecan crops are also in evidence, and a significant portion of the walnuts will go into making the nogada, or nut sauce, for the chiles. Walnuts and pecans will later be candied, and called nueces garapiñados, for the Christmas holidays, when town plazas will be filled with booths selling local sweets.
Huge West Indian pumpkins, called calabazas, are candied, called calabaza en tacha, and served at Day of the Dead meals. Rows of this squash can often be seen lined up along rooftops at this time of year, their seeds dried to be eaten as pepitas or ground into pipian.
In September, all of these products fill the central plaza of Cholula during the weeks-long fair in honor of the Virgin de los Remedios, who is brought down from her home atop the pyramid to visit local churches. During this celebration, mountains of fruit from the sierra and carts stacked with green and red poblano chiles literally fill the town.
A traditional "pilgrims meal" of rajas (poblano chile strips) with cecina (salt beef) cheese and tortillas is fed to over 3,000 worshippers that come to honor the Virgin. Over 100,000 people attend during the course of the fair, many bringing home the ingredients for typical fall fare.
Following are some autumnal Mexican recipes that are easy and uncomplicated, less labor intensive than chiles en nogada or tamales from scratch, but nonetheless full of flavor.
For a satisfying fall meal, try braised pork with pears and anchos, or braised chicken with apples. Braising, or slow cooking in liquid, will fill your home with enticing aromas.  And for a vegetarian treat, nothing is more reminiscent of autumn than the combined flavors of roasted squash and smoky chiles.
Make some Mexican style fruit preserves without having to use the canning process by bringing together fruit and chiles, either fresh or dried, and storing them in the refrigerator, where most will last up to six months. Try the peach and chipotle jam, or dream up combinations of your own.
Published or Updated on: September 22, 2015