A young Belgian botanist established a business exporting Mexican cacti to Europe back in the 1840s.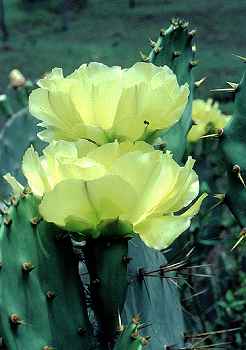 Henri Guillaume Galeotti was born on September 10, 1814, in Paris. In early childhood, he moved, with his Milanese father, to Belgium, where he studied natural history at the Establissement Géographique de Brussels. This school had been founded in 1830 by Philippe Vandermaelen, a very famous Flemish cartographer. (see footnote) Galeotti's paper on the geology of the province of Brabant, with which he graduated, won the gold medal in Science in the 1835 awards of the Belgian Royal Academy of Science and Fine Arts. Since the young Galeotti had already left for Mexico, on a trip sponsored by the Vandermaelen brothers, the prize was accepted on his behalf by his father.
Galeotti arrived in Mexico in December 1835; it turned out to be a visit which lasted several years. Galeotti was primarily a botanist, and one of considerable note. He was responsible for the first scientific descriptions of scores of plants, including a wide variety of cacti, for which he had a particular fondness. During his time in Mexico, Galeotti amassed an extensive collection of Mexican flora. He also found time to write a short academic account of the geology and natural history of Lake Chapala.
On his return to Europe, Galeotti turned down an offer to teach geology at the University of Brussels and decided to set up his own business, collecting Mexican cacti and importing them to Europe. To further his business aspirations, he apparently revisited Mexico briefly in the winter of 1840-1841. Regrettably, tumultuous events in Europe caused the cacti-importing venture to fail by 1849, leaving Galeotti in dire straights. Galeotti had been granted Belgian citizenship in 1843, and appealed for financial help to his friend Adolphe Quetelet, a noted mathematician of the time, who was permanent secretary of the Royal Academy.
Unfortunately, even Quetelet was unable to convince the authorities to sponsor Galeotti's dream of continuing his work with cacti. As a result, Galeotti was reduced to selling some of his prize specimens, and even parts of his massive private collection of more than 8,000 pressed plants from Mexico. One of his more expensive cacti had a price of 500 francs, equivalent at the time to a laborer's salary for an entire year. One of the great scientific tragedies of this whole affair is that Galeotti's superb collection of specimens was broken up; while some now reside in Brussels, and others in London, the whereabouts of many is unknown.
In 1853, Galeotti was appointed director of the Brussels Botanical Gardens, but this was largely an honorary appointment since Galeotti's salary was equivalent only to that of a head gardener. This did not deter Galeotti from organizing the publication of the Gardens' first magazine. He remained the Gardens' director until his death in 1858.
Footnote
Philippe Marie Guillaume Vandermaelen (1795-1869) was a Flemish cartographer responsible for what has been described as "one of the most remarkable developments of private enterprise in cartography". The son of a wealthy soap manufacturer, Vandermaelen abandoned the family business and devoted his life to cartography. In 1827, he published an extraordinary world atlas, Atlas universel de geographie physique, politique, statistique et minerealogique. Compiled in only three years, the six volumes contain 400 maps covering the entire world at a uniform scale of about 1:1,600,000.
Sources

Diadre, D. (2004) Michel Scheidweiler y Henri Galeotti, los padres del género Ariocarpus (Cactaceae). In Revista Elementos, Ciencia y Cultura, No 54, Vol. 11, July-September. Mexico: Universidad Autónoma de Puebla, www.elementos.buap.mx

McVaugh, Rogers (1978) Galeotti's botanical work in Mexico: the numbering of his collections and a brief itinerary. In Contributions from the University of Michigan Herbarium, 11 (5), 291-297.
Vanpaemel, G. (2004) Geology in the Belgian provinces during the reign of William I in Touret, J L.R. & Visser, R.P.W. (Eds) (2004) Dutch pioneers of the earth sciences. Amsterdam: Royal Netherlands Academy of Arts and Sciences.
Text and all photos © Copyright 2005 by Tony Burton. All rights reserved.
Published or Updated on: March 14, 2008