Photo Gallery: Mexico's Pacific Cabo Corrientes shore
Back when I lived in a Northern Virginia condo and traveled often to Mexico and the Caribbean with the Vienna-based Emerald Shillelagh Chowder & Marching Society, I adopted the habit of buying a tee shirt featuring the name of the city or island. My favorite shirt, the one that got the most commentary from fellow travelers on the elevator, was from Zihuatanejo. People would stare and ask "Zihuat?" to which I would reply "anejo" and describe its many charms. Both "Zihua" and Puerto Vallarta, where I now live, are far better known now, but what about "Tehua" for Tehuamixtle? That's what it's called and while many here may know it, it was new to me until very recently.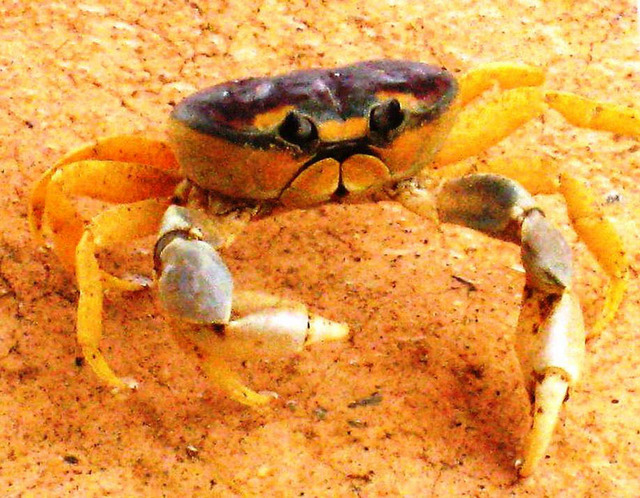 The coast south of Cabo Corrientes, the southerly arm of our Bay of Banderas, is known as the Costa Alegre, Happy Coast, all the way down to Manzanillo, and most ardently so by tourist promotion organizations. Barra de Navidad and Careyes are two of the better known spots. Directly west of El Tuito, the civic center of Cabo Corrientes, lies its bulk — a broad, hilly and ravined stretch of scrub and farm country that is separated from the Pacific by swaths of mile-long beaches and turquoise waters that have remained remarkably pristine. A good reason for the area's isolation is that the roads from Mexico Route 200 to the coast are punishing to vehicles, alternating patches of pure dirt with stretches of cobbles. Following serious rains that create major mud, the barely two-lane roads can become impassible for all but the sturdiest vehicles.
Friends in Vallarta began work on a large retreat in the area a decade ago but told me my low-draft car would find it tough going if not impossible to get there. On this particular recent Sunday following a friend's recommendation, I didn't take the "shorter" road directly through El Tuito, since he said the road that joined Highway 200 further south, into the area of Tomatlan and through Cruz de Loreto would be easier on my small Honda's underpinnings. Since then, however, I've learned that the direct road from Tuito is much improved and would have been a better choice.
Tuito was a perfect breakfast stop for breakfast, and while the machaca at the Restaurant El Mariachi was excellent — the tortillas were amazing. I went out back to talk to the tortilla maker asking how she made them blue and she replied that they were "black," not blue and that one just buys black corn flour to make the masa (dough). End of conversation! She rapidly scooped and rolled ball after ball of the dough, pressed it in a simple wooden press and turned out perfectly uniform round tortillas that she then threw on a simple comal (a sheet of metal over a fire) to cook — turning them with her fingers — before stacking them in waiting baskets. I was yearning for butter to slather on them and maybe a little goat cheese. They were puffy and delicious!
The restaurant had a sign saying it sold raicilla, and because Tuito is world capital for that incendiary and once-banned Mexican moonshine, I asked its price. "One hundred fifty pesos," was the answer — about eleven dollars. The producers may charge a little less, but they aren't out on the square peddling it, at least not on Sunday morning. Raicilla is made from the green agave that grows in the vicinity as opposed to the blue variety used to make Tequila. The Botanical Garden, just north of El Tuito is now cultivating it on its hillsides to produce a proprietary mark. Raicilla does have its own compelling charms, I have learned, though a first-time taster may complain that it smells a bit like kerosene. A good place to give it a relatively safe trial is at the district fair held once a year in Puerto Vallarta's Plaza de Armas where local producers of comestibles give generous samples of their wares. If you were to get a snootful, someone would probably be there to see you home.
Back out on Rte. 200, it's onward to the right turn to the coast toward Cruz de Loreto. The locally famed and very pricey ecological Hotelito Desconocido is located overlooking the ocean down here and has been closed for some time, but is promised to reopen in January of 2010 say new owners. Here on the beach named Mismaloya and also further up the coast, operated by the University of Guadalajara, are turtle egg preserves where the eggs are protected from predators and people until the hatchlings are able to waddle into the sea. The turtle's name is Olive Ridley.
After the jungle lushness of the Vallarta area, the hills and fields here have a dry and scrubby look. The area is used for farming and many Vallarta families have "ranchos" in the area where they raise primarily goats, cattle and poultry. Tropical plantings around homes thrive, so it's not all desert, but for a beach person, this area is a treat! The beautifully curved and clean beaches have coarse, almost golden sand. At the first beach I found — Punta las Peñitas — remnants of palapas and even a guard tower dotted the landscape. They were probably victims of Hurricane Kenna in 2002. A very few cars had brought families who were sunning or swimming in the calm, glassy water. The headland above the beach revealed signs of campsites and RV tracks. It would be a gorgeous place to awaken. Later in the day, as all along the coast, wind could become a problem but it is a boon for wind-surfers.
Getting back on the main road along the coast (not Rte. 200) now going north, lies the postcard-perfect small settlement of Tehuamixtle (pop. 81) that is reached by a cliffside road. Looking down on it from above reminds one of a Mediterranean cove. A boat slip in the center of the harbor, where fishing boats and pangas were bobbing in the water, separates two large restaurants both busy serving abundant fresh oysters directly from the ocean and other bounty from the sea. The statue of an enormous open-jawed shark on the site doesn't make the open beach south of the village seem as inviting as it might otherwise be.
Out of Tehua and north to Mayto, another small settlement, is found. Hotel Mayto and, close by, El Rinconcito — a tiny hotel run by a happy fellow named Fernando and his wife — await guests. El Rinconcito has nine rooms, food and refreshments and rents items to enhance the experience, including all-terrain vehicles. The couple has decorated the place fancifully and Fernando's hand-built palapa is a work of art. The hotels are situated between two beaches — Playa Mayto in front of the Hotel Mayto, and another to the left of a large rocky hill separating the two so-called "Lovers' Beaches." The rates are very reasonable.
After my stop at Mayto, one of my tires was almost flat. However in a neighborhood of rough roads, a tire repair shop had to be nearby. Indeed, two of them were nearby. Trouble was, there was no repair man at either one. At the first, a little girl appeared to say her daddy wasn't home, but I hoped I could at least get some air in the tire. And and here she came, out of the cavern of the garage with an extremely long air hose all ready for business! The air could hold for long enough to have a bite at yet another place called Hotel Cabaños Cielito, a group of about eight or nine cabañas on a high cliff above the ocean with a pool and two dining areas, one under cover and another by the pool. The site can be very windy, but there is a wonderful view down the coast over a freshwater lagoon. The deep-fried shrimp here were delicious.
The next stop was a lucky since the mechanic had just returned and the tire was rapidly deflating. Behind the landmark cow- and goat-skull wall, the llantero/auto mechanic resides after his Sunday excursions. He rapidly had the tire off and repaired. The mechanic's name is Arias Gonzales and he explained his good English by saying he had worked in the Coachella Valley of California — a hotter place would be hard to find. And he worked as a roofer!
On the road again, it was now nearing dusk and the random land crabs I had seen throughout the day had begun their cocktail hour, it appeared. They were everywhere! The road was a side-to-side ballroom of crabs — and not tiny ones, either. Two thoughts entered my mind at the sight. What would it be like camping here and waking to find one's sleeping bag seething with the creatures? Second, I thought of thousands of tiny carapaces I was hurling up into the wheel wells.
The drive back was a dark, dark night with a few downpours. About making this trip from Puerto Vallarta in one day, I would counsel, don't. There's entirely too much to see, do, eat and enjoy, and there are many places to stay.
To get an excellent picture of the area, you can go to Google Earth and take a tour. Remember that this trip was taken from south to north, while most people coming from Vallarta would probably take the road leading west from El Tuito.
To check things out on the web, go to "Cabo Corrientes" and take it from there. Not all maps agree on how to spell places (Mayto vs. Maito) but there's a wealth of information on the web on hotels or private homes that take visitors. Some of the places have Skype service, email and telephone — toll-free from Vallarta.
The area provides a living taste of rural Mexico and is worth several days' exploration to enjoy the very friendly and interesting residents, to savor the freshest of seafood and to unwind with open windows listening to the pounding surf.
Published or Updated on: March 19, 2010