Photo Gallery: Busing it in Mexico: What's not to love?
I adore travelling Mexico by bus. Mexico's bus system offers travelers an economical, efficient and effective means to explore the entire country. The routes are highly organized and the connections are timely. Busing it in Mexico offers vacationers a remarkable opportunity to see not just the prime tourist destinations including all the fabulous beach resorts and colonial cities. You also get to see all the charming, little known Mexican pueblos along the journey. It's a great way to see the Mexico that most tourists do not see, and far more of it.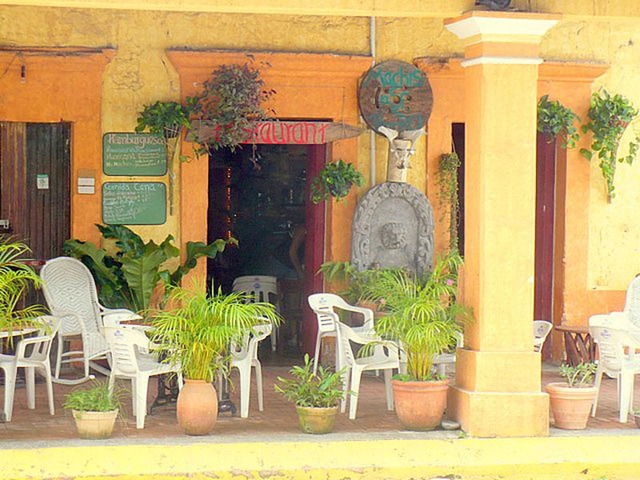 Why do I love traveling by bus in Mexico? It's relaxing and, when I arrive at my chosen destination, I'm full of energy and raring to explore.
When I speak of traveling Mexico by bus, I'm not speaking of the local buses or the colectivos, but the long distance bus lines which are called autobuses or camiones in Mexico.
In Mexico, Go First Class
The second class bus lines offer passengers a comfortable, stress free journey. However the premium and executive bus lines are the way to go.
In Mexico, the premium and executive bus lines are — well — almost decadent. The buses are appointed with plush comfortable seats, which typically recline so far back they almost feel like a miniature version of your own bed. Foot rests are also available for your weary feat.
Need a place to place your water bottle and that great book your reading? No problem, plenty of storage pockets are available. Overhead, storage bins are also available for your carryon luggage. The rest of your luggage is loaded into the storage compartment of the bus which is unloaded in a timely manner at your destination.
The windows in the bus are decked out with curtains you can use to shield yourself from the bright sun when you feel like catching a few zzzs, and they open wide when you are in the mood to view the surrounding vibrant scenery.
You will find a clean serviceable washroom at the back of the bus and, even though they are nothing fancy, they are usually a step up from and larger than the washrooms on most airplanes.
Feeling hungry? Even after you indulged in the complimentary box lunch that was included with your ticket purchase (usually a simple sandwich, package of cookies, and a bottle of water, pop or juice)? No worries because at the next rest stop, it is more than likely that some gentle Mexican soul will hop on board the bus to tempt your palate with homemade potato chips, a rich Mexican flan or some other tasty snack and a cool drink that will stand you in good stead until you reach your final destination. At the very least, if you step off of the bus at the next rest stop, someone will be there, waiting for your arrival and the chance to peddle delectable indulgence to satiate your hunger.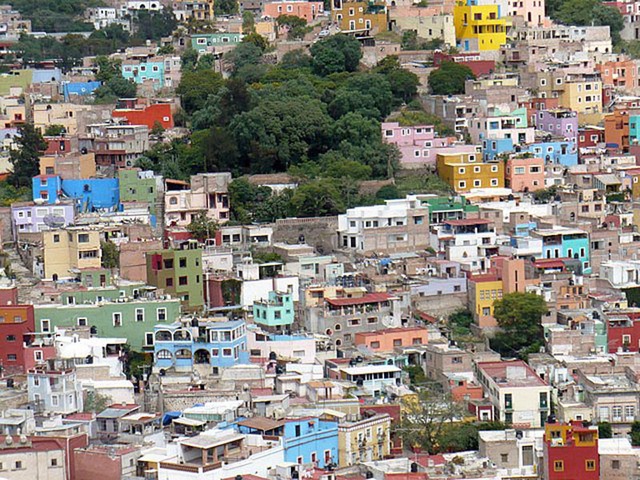 When you tire of taking in the incredible views outside your sparkling clean window, recline in that plush chair and enjoy the featured movie, typically in English with Spanish subtitles or the other way around. By the way, these movies are a great way to learn Spanish, and they are also free! Many of the executive class bus lines offer Wi-Fi on board, so if you need to answer your email, work or peruse the Internet while traveling, it's available.
Favorite Itineraries
Cancun – Start and End point
3 week itinerary

2 nights Isla Mujeres
1-5 nights in Playa del Carmen, Akumal, Coba, Tulum, Punta Allen & Xcalak
2 nights Laguna Bacalar
4-5 nights San Cristobal de Casas
2 nights Palenque
2 nights Campeche
4 nights Merida
Mexico City – Start Point – Puerto Vallarta – End
3 week itinerary

2 nights Mexico City
4 nights Oaxaca City
2 nights Huatulco
3 nights Puerto Escondido
2 nights Acapulco
4 nights Zihuatanejo
2 nights Manzanillo
2 nights Puerto Vallarta
Puerto Vallarta (start and end point
2 week itinerary

1 night Puerto Vallarta
2 nights Guadalajara
1 night Morelia
4 nights Patzcuaro
1 night Uruapan
4 nights San Miguel de Allende
4 nights Guanajuato
1 night Leon
1 night Aguacalientes
3 nights Zacatecas
1 night Guadalajara
Did I mention that the buses are air-conditioned? Yes they are and busing it in Mexico, anywhere and anytime is also a great way to escape the summer heat! Traveling with either the premium or executive bus lines of Mexico is far more comfortable than flying. And you know the passengers on board seem genuinely happy, friendly and helpful. I think busing it in Mexico, beats flying any day!
Useful Information
Traveling by bus in Mexico affords one a lot of flexibility when traveling. If you enjoy creating your own itinerary, staying in unique accommodations in places just a little off the beaten path, busing it is the way to go.
My husband and I typically book a roundtrip airfare to a major tourist destination such as Puerto Vallarta or Cancun, and plan a two or three week itinerary around the start and end point of our flight. Or we book an airfare that starts in a city — say, Mexico City — and ends in another city or resort town. I research and create an itinerary which includes our must-dos, and two or three accommodation choices in each town or city we plan to visit. We typically stay two or three nights in each destination, before heading the next spot on our itinerary.
Upon arrival at the central bus station, we hire a taxi to take us to our chosen accommodations, and another taxi to take us back to the bus station when we are ready to move on to the next spot on our itinerary. Taxis are inexpensive in Mexico, and found in abundance at the central bus stations.
Local buses and colectivos
I also enjoy traveling in Mexico via the local buses and colectivos simply for the adventure. Although the ride is often bumpy and the passenger experience is far from plush, the bus service to get you from here to there is also inexpensive and effective.
Many of my fondest memories of traveling in Mexico are when, inevitably, my husband and I ended up lost, which usually landed us on a local bus that we hoped would take us closer to our final destination.
Once, while trying to head to Xcalak, we ended up in Chetumal and finally got to Xcalak by way of a long bus ride on a rickety bus in which the driver played lively, Mexican music and strummed the steering wheel all the way. The passengers joined in on the entertainment, which made it all the better. The local families on board with their children always made for wonderful experiences.
Yes, we could rent a car and drive. But busing it in Mexico is affordable and provides a great way to meet the locals.
Published or Updated on: March 20, 2013